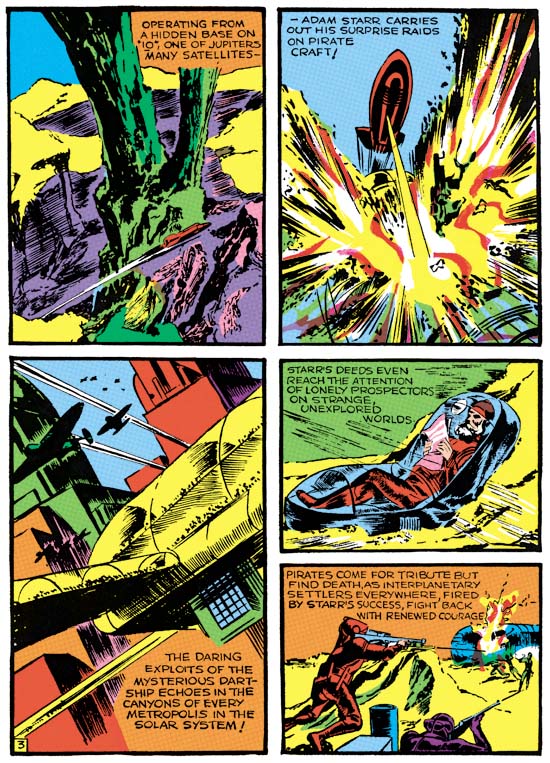 Crash Comics #1 (May 1940) "Solar Legion" page 3, pencils, inks and letters by Jack Kirby
Tuesday, August 28, is Jack Kirby's birthday. In his honor I include a page from Titan's up-coming Simon and Kirby Library: Science Fiction. Although at this point Jack probably had already met Joe, I believe his work on the first three appearances of the "Solar Legion" was a solo affair. If this is true, then it is as pure a Kirby as can be found. Kirby pencils, inks, letters and probably writing. I know a number of fans credit Kirby with writing during the Simon and Kirby period but all surviving evidence indicates that is not quite true. Simon and Kirby employed script writers but would alter what they received. Thus it would be more accurate to say Kirby would re-write scripts that he drew as opposed to being the original writer. But during the early days of comic books, artists often wrote what they drew. The rather unique "Solar Legion" stories seems the writing of Jack himself.
This birthday is particularly special as one of Jack's granddaughters has made an appeal, see Join the Kirby4Heroes campaign for details and a link to her appeal.