Hector Protector was dressed all in green;
Hector Protector was sent to the Queen.
The Queen did not like him,
Nor more did the King;
So Hector Protector was sent back again.
This, Like so many other nursery rhymes, may seem like nonsensical verse. One theory is that Hector Protector was based on a Richard, Duke of York from 15th century England. I really cannot say how true that theory is but I can say that Joe Simon was aware of the nursery rhyme and based some of his advertisement work on Hector Protector. Joe once told me that he also called the character something like Forester Bill but whenever I found a name applied to the character it was always Hector Protector.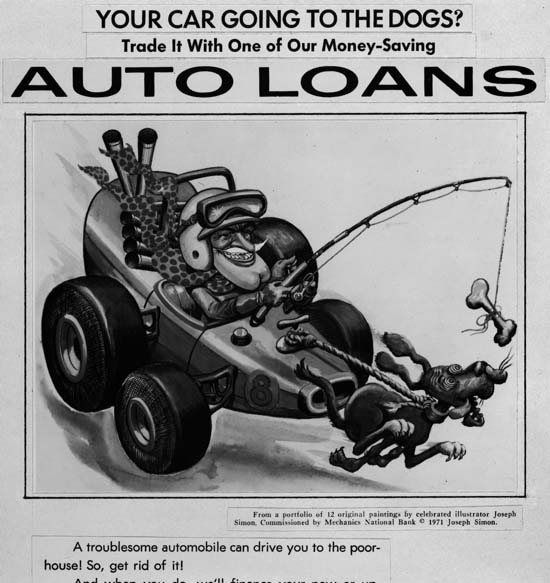 I had previously briefly discussed Hector Protector (Joe Simon's Career in Advertising) where I provided some examples of layouts that Joe made in preparation for publication. The work Joe did was for Mechanics National Bank which I believe was located in New Jersey. I have never actually seen the published results but that is not too surprising because it would likely have been used as advertisements in small regional newspapers.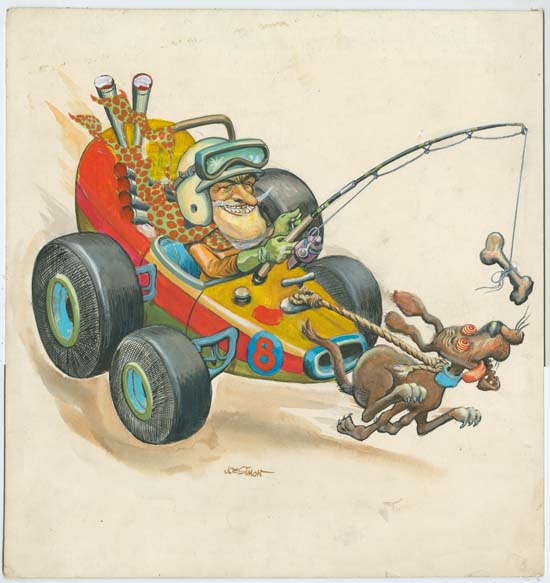 All the finished Hector Protector art was executed in color. This despite the fact that all the layouts I have seen made for black and white publications. At the time Joe had his own stat camera so that it was easy for him to prepare art for black and white publications but and color work had to be handled by others.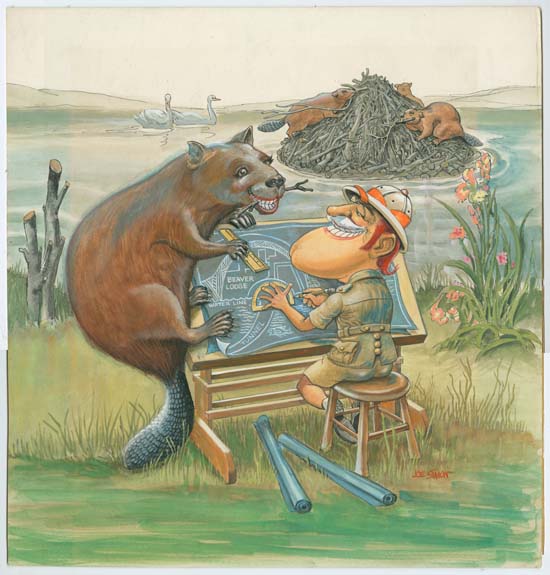 For the most part, Joe did not apply text to the actual artwork presumably as this allowed for repeated use of an image with different text. The art would be used to advertise a bank so it is not hard to imagine what sort of text might be applied to art like the one shown above. I am sure it would promote getting loans from Mechanics National Bank.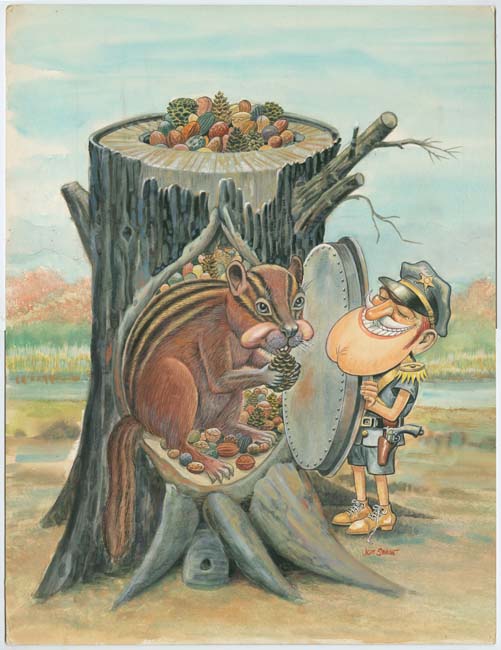 A chipmunk with all the nuts he saved was another natural image for use in a bank advertisement.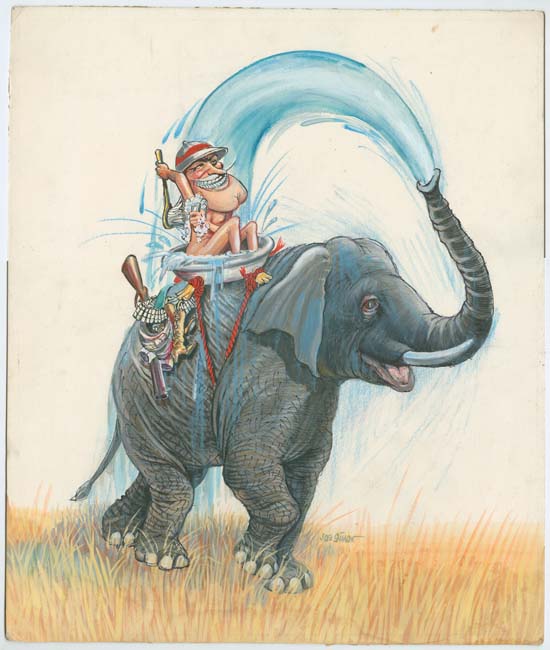 Others are a little harder to deduce what the accompanying text might be like. All the Hector Protector images share a similar sense of humor. Not sarcastic as Joe might use for Sick magazine but similar in other respects.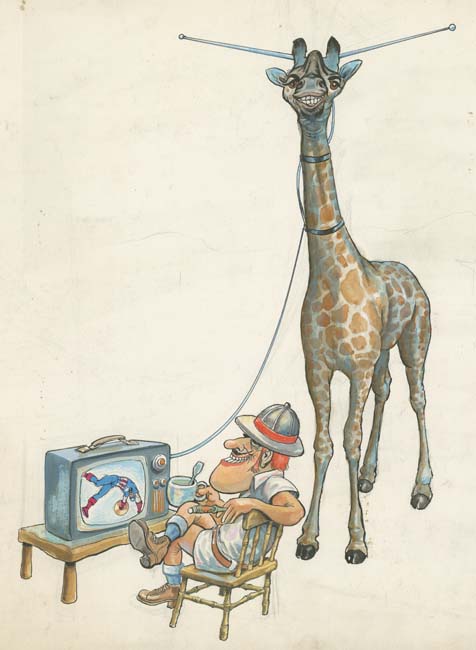 Perhaps my favorite of the Hector Protector art although I wonder if younger viewers would know about rabbit ear antennas. I am not sure if the Captain America image is was part of the original creation or added later. Today Marvel would not tolerate such a usage. I remember them successfully suing a restaurant from either Ireland or England that called itself Captain America. But Marvel was not so such a financial juggernaut when Joe was creating this art (probably in the 70's) and the advertisement would have been very regional and therefore not likely to attract the attention of the Manhattan located comic book publisher.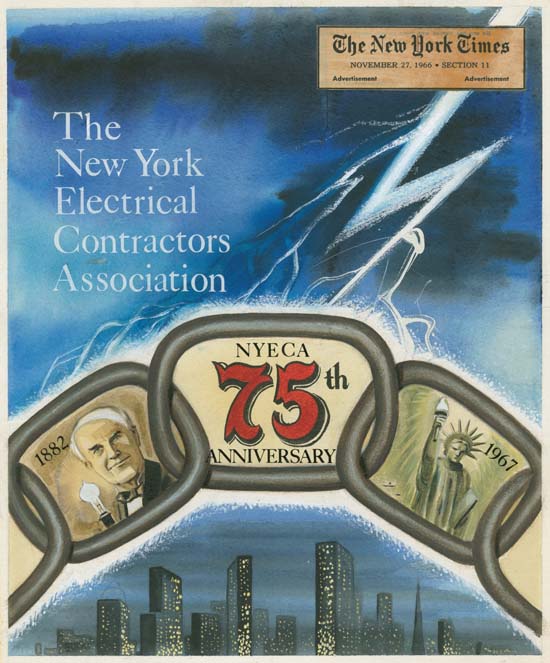 New York Times Advertisement Section (November 27, 1966) by Joe Simon
It is a little bit out of place among the Hector Protector art, but I have one last example of Joe Simon's advertisement work. This was the cover to an advertisement section of the New York Times. Joe used to have a framed example of the actual publication hanging up in his apartment but I do not believe I ever got a chance to scan the published version. However it was printed in color and except for the yellowing of the paper was a good match to the original art.