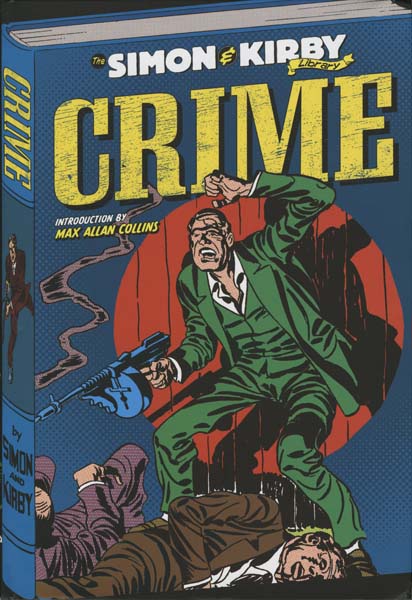 I am thrilled to say that I have received an advance copy of "Simon and Kirby Library: Crime". This is the second book in the Library series and it matches the size of the previous Superheroes volume. Well not completely matches but with 320 pages the Crime book is still an impressively sized book. For those readers that have not seen the Superheroes book, the Library books are 7 3/4 by 11 1/4 inches in dimension. This allows the comic art to be reproduced at slightly larger than their original dimensions for enhanced readability.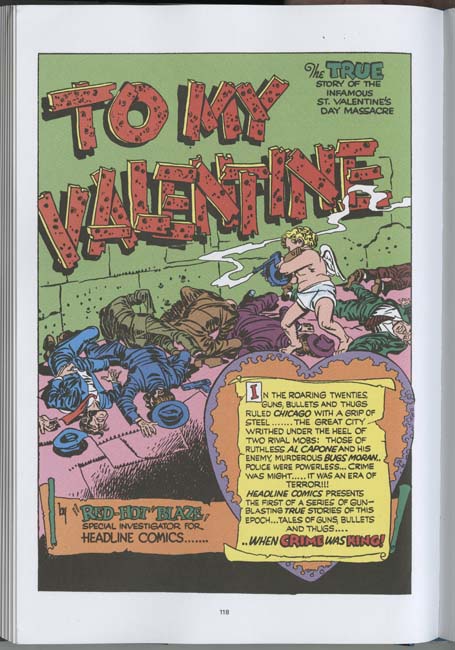 scan from the book
I love everything that Simon and Kirby produced but I do have some favorites. While superheroes are popular and were a logical choice to start the Library, it is not my favorite genre. What I love above all others are Simon and Kirby's work on crime and romance which makes this volume very special for me. I think it will be special for many readers as well. Simon and Kirby were masters at making interesting comics but with crime they had a natural source for excitement and action. And boy did they take advantage of it. Simon and Kirby worked on crime comics for two relatively short periods but put together an impressive amount of work. This book brings together 315 pages of what has been described as the best of Simon and Kirby crime. I am not sure that "best of" is completely accurate. Joe and Jack did such a great job on the crime genre that I do not think it is possible to pick the best ones. There is only one crime story (not included in this volume) that I feel was not up to par for Simon and Kirby (and I suspect there would be many fans that would say my opinion of that story is wrong). However much effort was made to provide this book with a lot of variety in the stories. This volume contains a little less than half the Simon and Kirby crime so that if it sells well enough the rest of the material could be collected into a second volume. I am not saying that is the plan but I have no doubts that it could happen.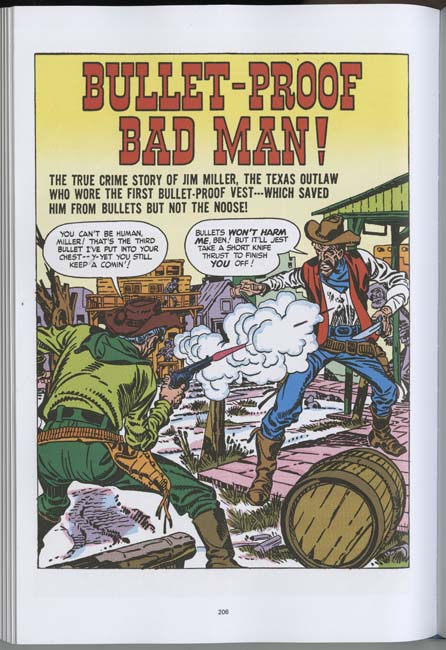 scan from the book
I am very proud of the Simon and Kirby books that Titan has published. However I have to admit that certain things came out better in the proofs than in the actual printed books. Now some publishers might have just blamed the printer or said that good was good enough but Titan took a different approach. Instead each book has been examined to determine what could be done to make the next one even better. This approach has really paid off. I am truly please with the crime volume and I am sure the readers will be as well.
Amazon lists the book as being released on October 25 but it is likely to appear in some stores earlier than that. "The Simon & Kirby Library: Crime" will be sold by Titan at the upcoming New York Comic Con. Joe Simon will be doing a panel on his autobiography at 3:45 on Friday. Joe rarely makes public appearances anymore so this is something special. I suspect that afterwards he may be doing a book signing.