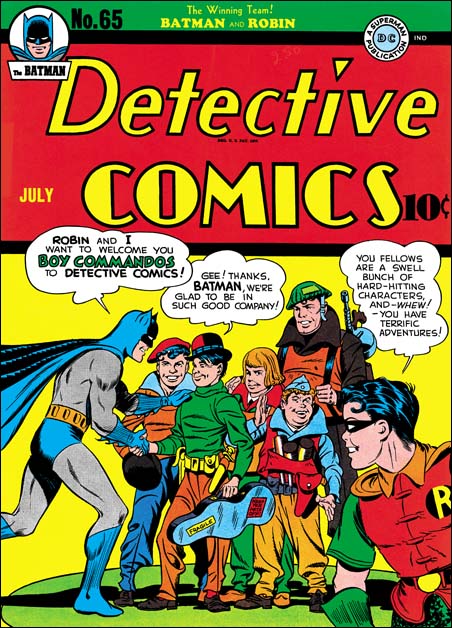 Detective #65 (July 1942), art by Jack Kirby and Jerry Robinson
I mentioned in a previous post a review of the Jack Kirby Tribute Panel that Comic Book Resources has posted (written by Jim MacQuarrie).
At the very end of the article is found:
Jerry Robinson closed the panel by recalling his participation in one of the very few collaborations that Kirby did with anyone but Joe Simon. "The only time Jack collaborated with anyone but Simon on a cover was an issue of "Detective Comics" when the Boy Commandos joined the book. The cover showed Batman and the Boy Commandos shaking hands. I drew Batman and Jack drew the Commandos."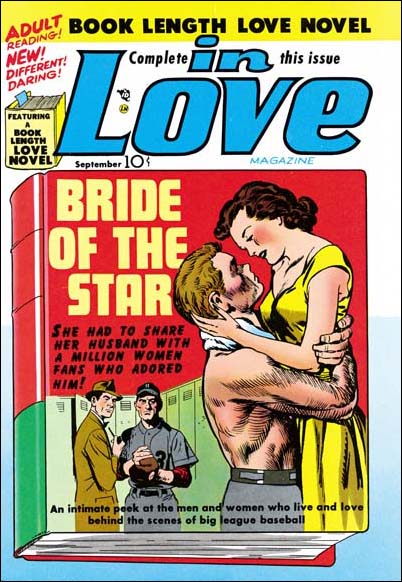 In Love #1 (September 1954), art by Jack Kirby and John Prentice
While of course Jerry is right about his contributions to the cover of Detective #65, he is not correct about being the only artist, other then Joe Simon, to collaborate on a cover with Jack Kirby. John Prentice, one of the usual suspects of the Simon and Kirby studio, also had that honor. Jack did the foreground couple while John did the two background figures.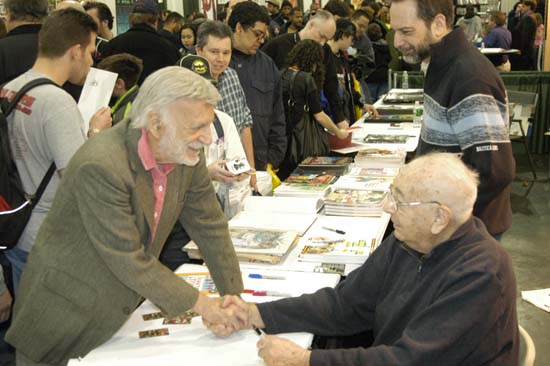 Jerry greeting Joe Simon at the Big Apple Con of 2006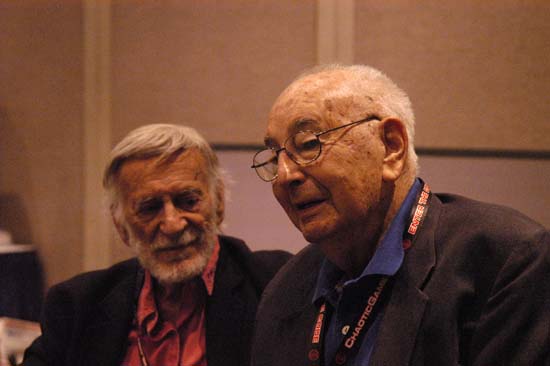 Jerry and Joe at New York ComicCon 2008