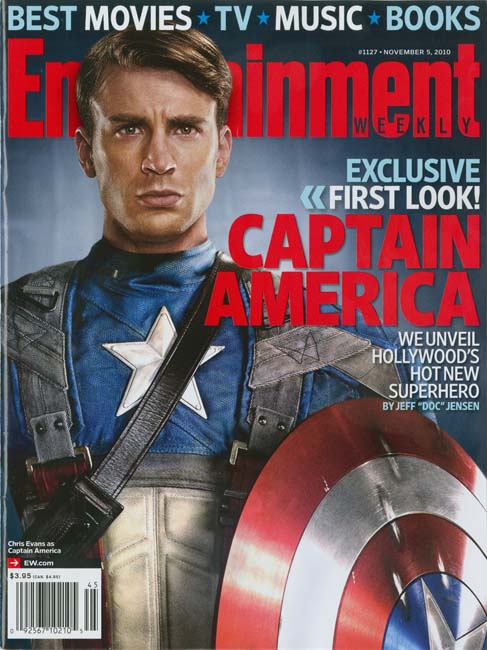 There he is, front and center, Chris Evans as Captain America on the cover of Entertainment Weekly. Even with brown hair instead of blonde and a different uniform, this is clearly Captain America. But what is with those humongous shoulder straps? Does any of that matter? Not if the movie is any good. Cap has been on the silver screen before, more than once actually, with less than spectacular results (and that is putting it mildly). The article mentions twice that Captain America was created by Joe Simon and Jack Kirby (calling them the "fabled comic-book creative team" in one place). Kudo's for the article's writer, Jeff "Doc" Jensen for doing his research.
Joe Simon was thrilled to see Cap on this cover. He was invited to tour the film lot but at his age I doubt he will be traveling to England.
Also here is an interview Joe did at the New York Comic Con presented on You Tube by Silver Cheese Productions and Media.