I previously briefly discussed Joe Simon's appearance at the New York Comic Con but unfortunately at the time I was without my camera. Now thanks to the kindness of Olga Rosario I can share some photographs taken at this special event.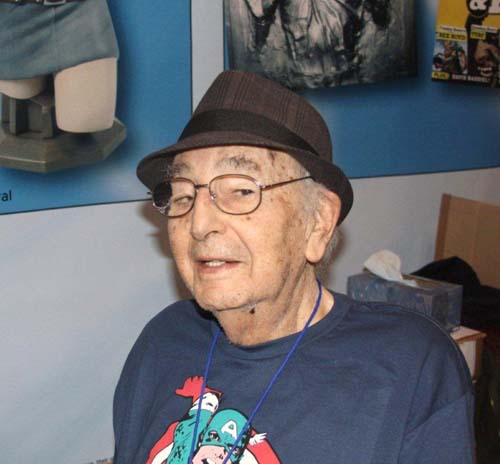 Joe Simon looking quite dapper with his Captain America tee-shirt.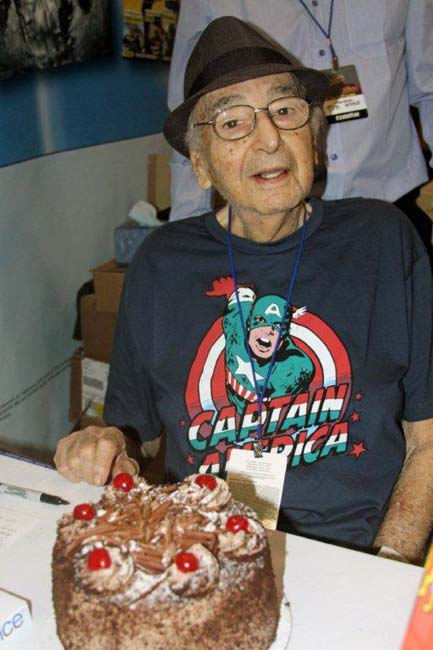 We all sang happy birthday to Joe who is now 97 years young.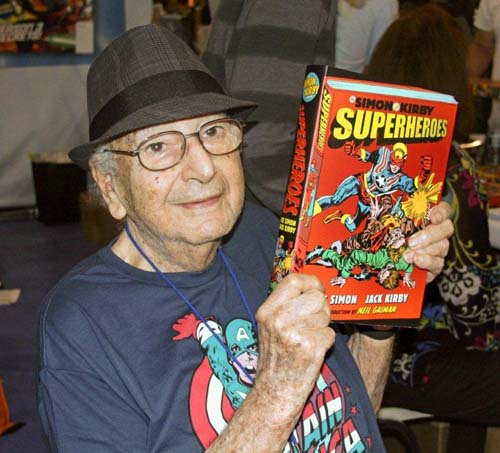 Joe is quite pleased with Titan's latest release "the Simon and Kirby Superheroes" (which I have begun to refer to as the Brick).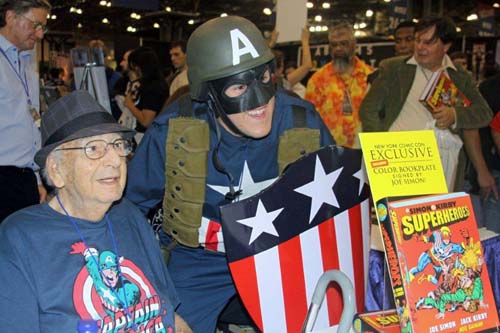 There have been so many versions of Captain America out there that I have no idea which one this gentleman is supposed to be, but he looked terrific.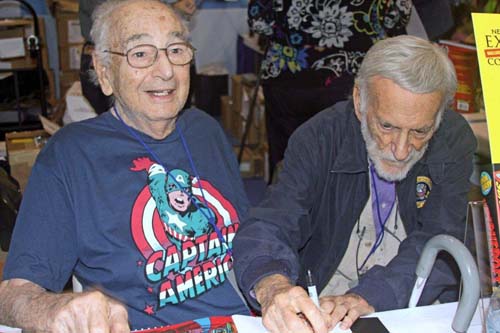 During his visit, Jerry Robinson signed a copy of the Brick. There is nothing by Jerry is in "The Simon and Kirby Superheroes" but there is one fan with a very unique copy of the book (it is not me but I know who it is).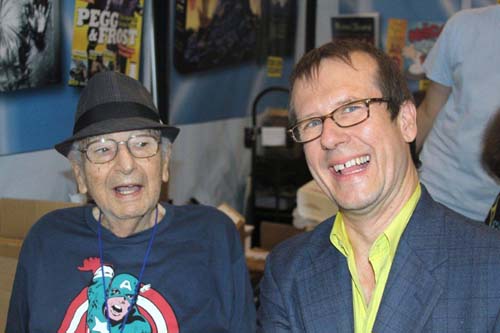 Joe with Rand Hoppe (of the Jack Kirby Museum fame). Both share the same birthday. Happy birthday Rand!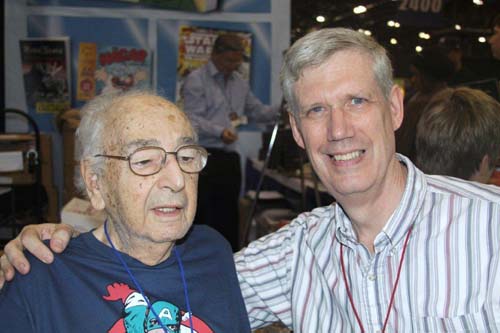 Joe with a big fan.