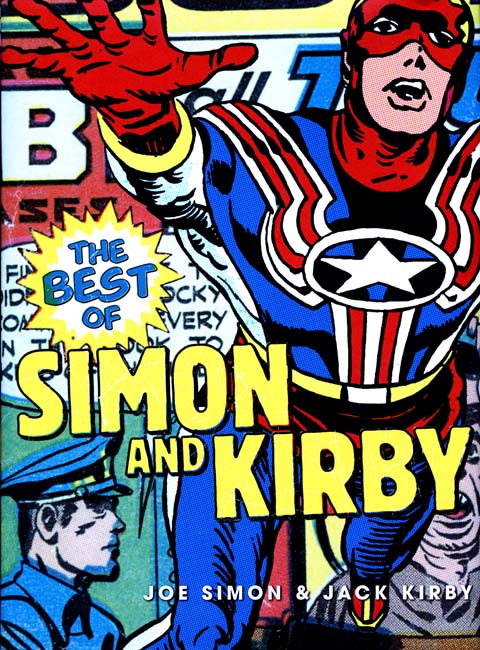 The Eisner Award nominations have been announced and they include:
Best Archival Collection/Project — Comic Books
The Best of Simon & Kirby, by Joe Simon and Jack Kirby, edited by Steve Saffel (Titan Books)
Blazing Combat, by Archie Goodwin et al., edited by Gary Groth (Fantagraphics)
Humbug, by Harvey Kurtzman et al., edited by Gary Groth (Fantagraphics)
The Rocketeer: The Complete Adventures deluxe edition, by Dave Stevens, edited by Scott Dunbier (IDW)
The TOON Treasury of Classic Children's Comics, edited by Art Spiegelman and Francoise Mouly (Abrams ComicArts/Toon)
What a pleasant surprise but what strong competition. I have heard of Humbug and The TOON Treasury but have never had the chance to examine them. But my collection includes Blazing Combat and The Rocketeer and they are both incredibly beautiful and important books. So I am not holding expectations that The Best of Simon and Kirby will actually win. It is just great to have played a part on a book that has received the recognition that such a nomination entails.