I have previously written on some Simon and Kirby or just Kirby stories from the late '50s linked by the subject of a giant humanoid robot (here and here). In the comments to the first post, Luke Blanchard pointed out Eando Binder's pulp stories about Adam Link as likely inspirations for these S&K robot stories.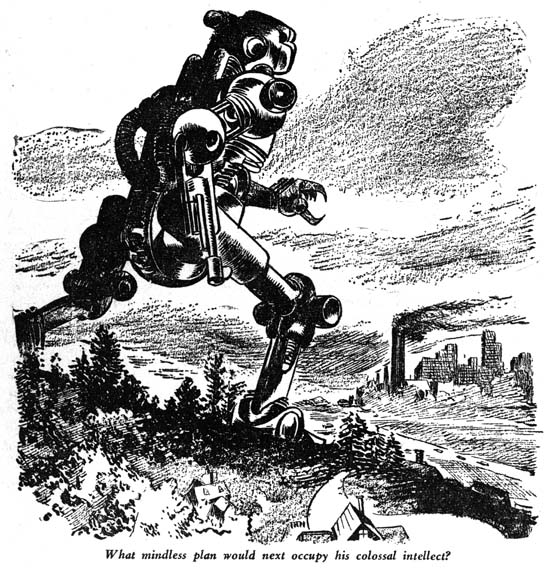 Marvel Stories v2 n2 (November 1940) "A Dictator for all Time" art by Joe Simon and Jack Kirby
I offer another image from the golden age of pulps. The table of contents list Joe Simon and Jack Kirby as the illustrators for the stories. Joe was Timely's art editor at this time but this was before Simon and Kirby's great success with Captain America. The illustration is a good model for the type of robot S&K would use in 1957 and 1958. Overall humanoid in shape, but blocky enough so that its mechanical nature is obvious.
Still unresolved is why robot stories became so important Simon and Kirby in the late '50s.