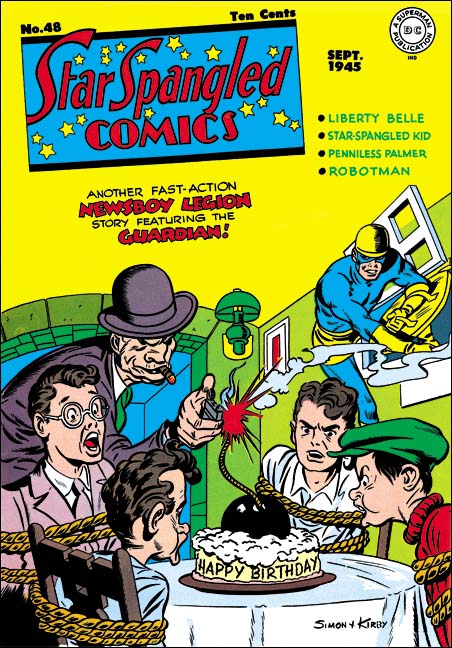 Star Spangled #48 (September 1945)
Best wishes to Joe Simon on his birthday. Joe is still doing well although he has had a cold that he has not been able to shake for a number of weeks. Even so Joe is still very active. As we saw from his ad proposal Joe has some ongoing projects.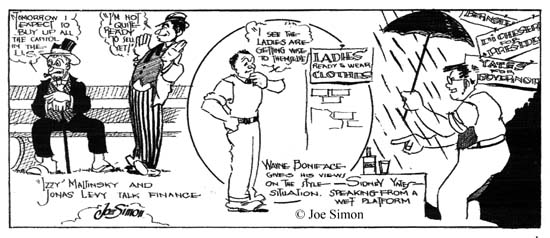 by Joe Simon
Enlarged view
In honor of this day I post images of Joe's first published comic art. This was done for his high school newspaper the name of which I unfortunately forget. I cannot say I fully understand the humor, perhaps you had to be going to his school to appreciate it.