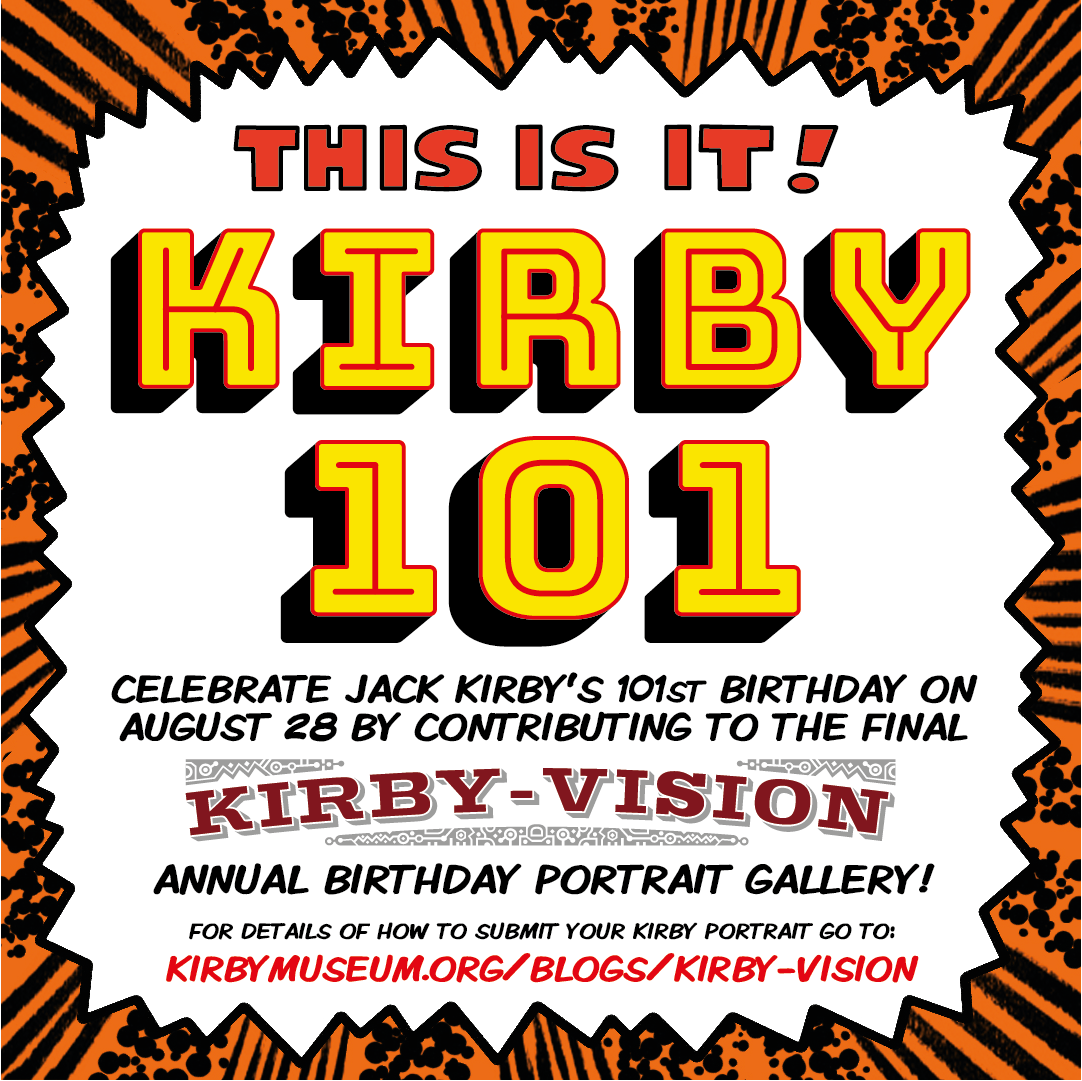 Tuesday 28th August marks the 101st anniversary of the birth of Jack Kirby. To celebrate
the occasion, Kirby-Vision would like to invite all of our readers to contribute to our annual Birthday Portrait Gallery.
As you can see from our previous galleries – 2018, 2016, 2015, 2014, 2013, 2012, 2011, 2010 and 2009 – there's a lot of love out there for 'The King of Comics' and everyone who has contributed in the past has excelled themselves with their tributes.
If you would like to contribute to this years' gallery please send your artwork to the
usual address. The deadline for submissions is Sunday 26th August and please title your
email 'Kirby Portrait Gallery'.
Thank you.