Today marks the 95th anniversary of Jack Kirby's birth and to celebrate KIRBY-VISION proudly presents our annual portrait gallery in honour of 'The King of Comics'.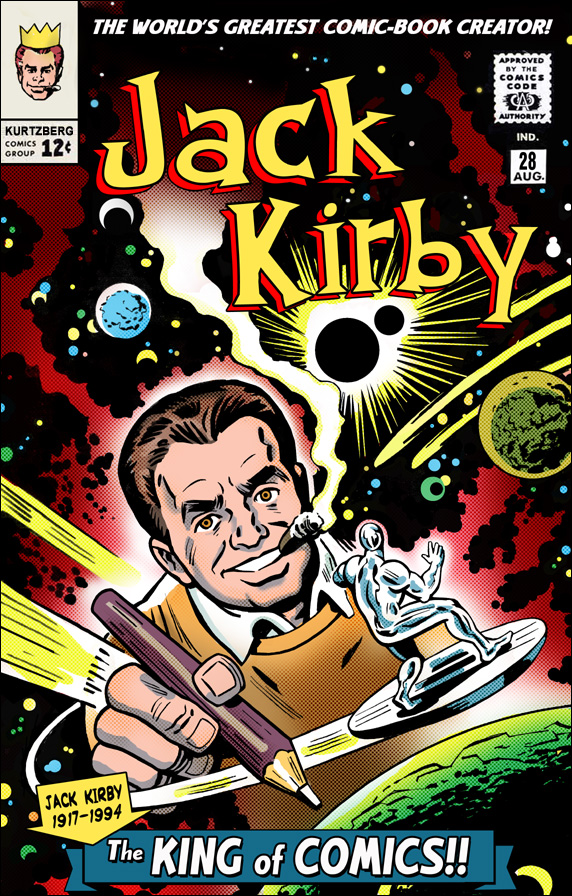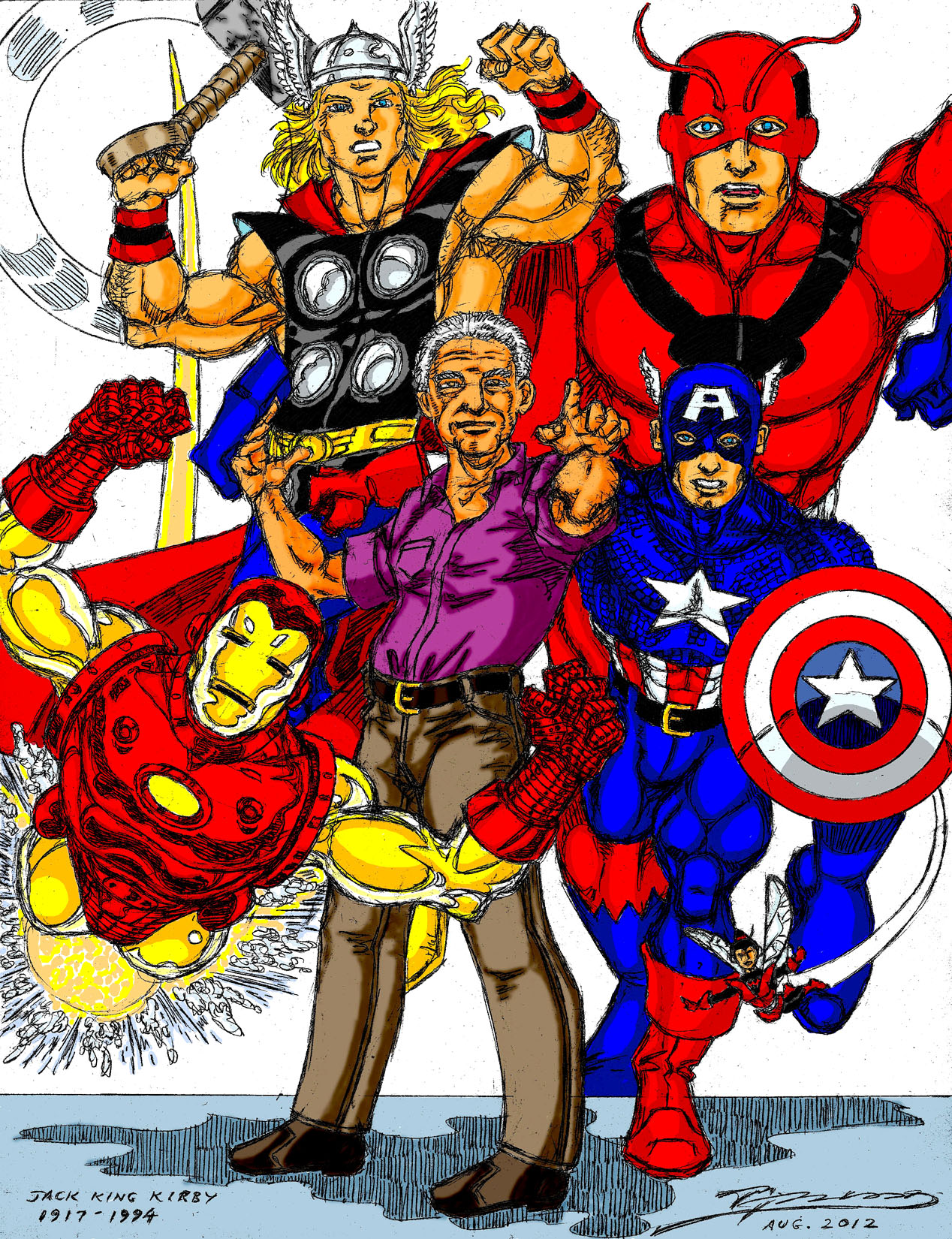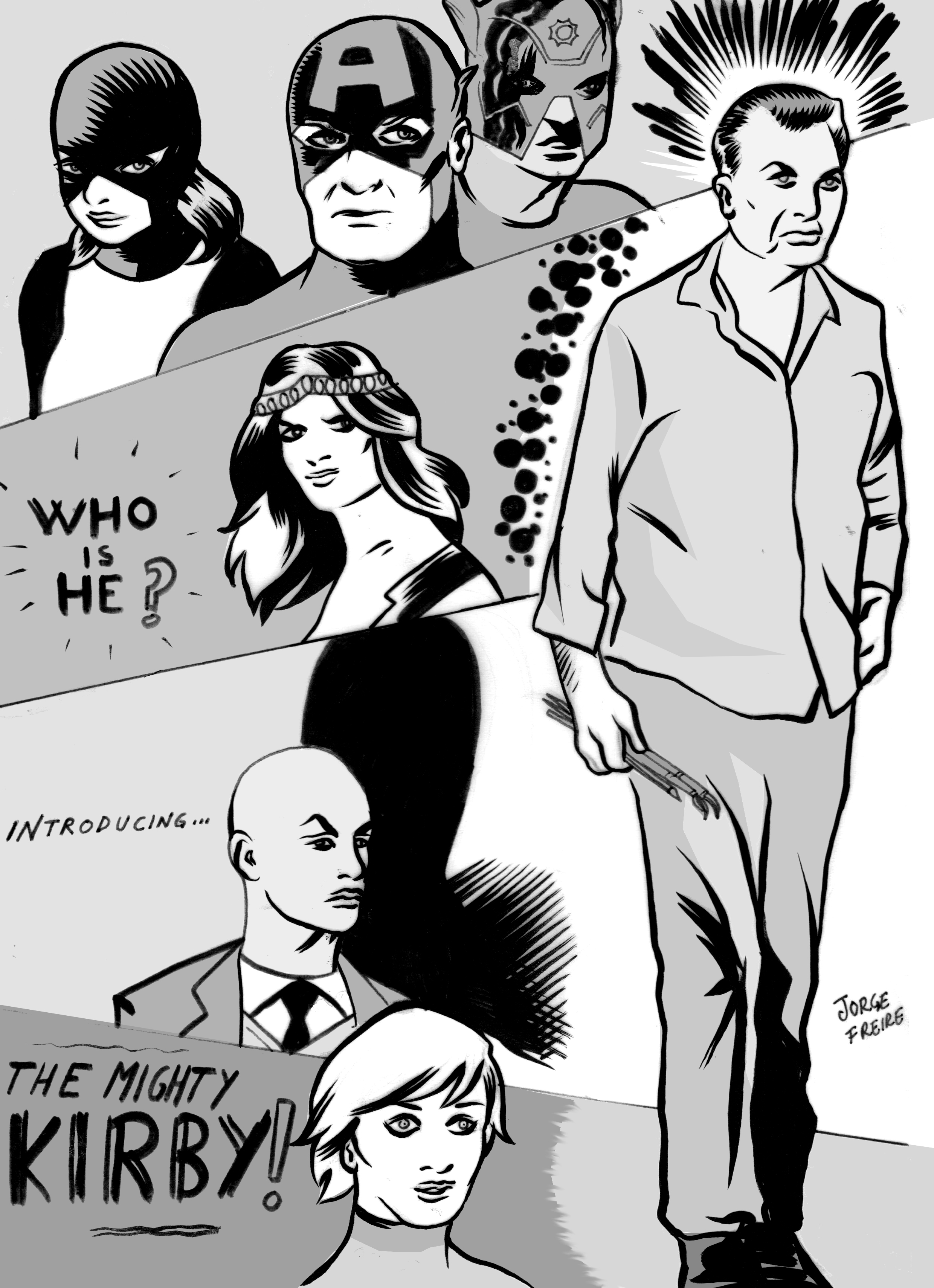 Jorge Freire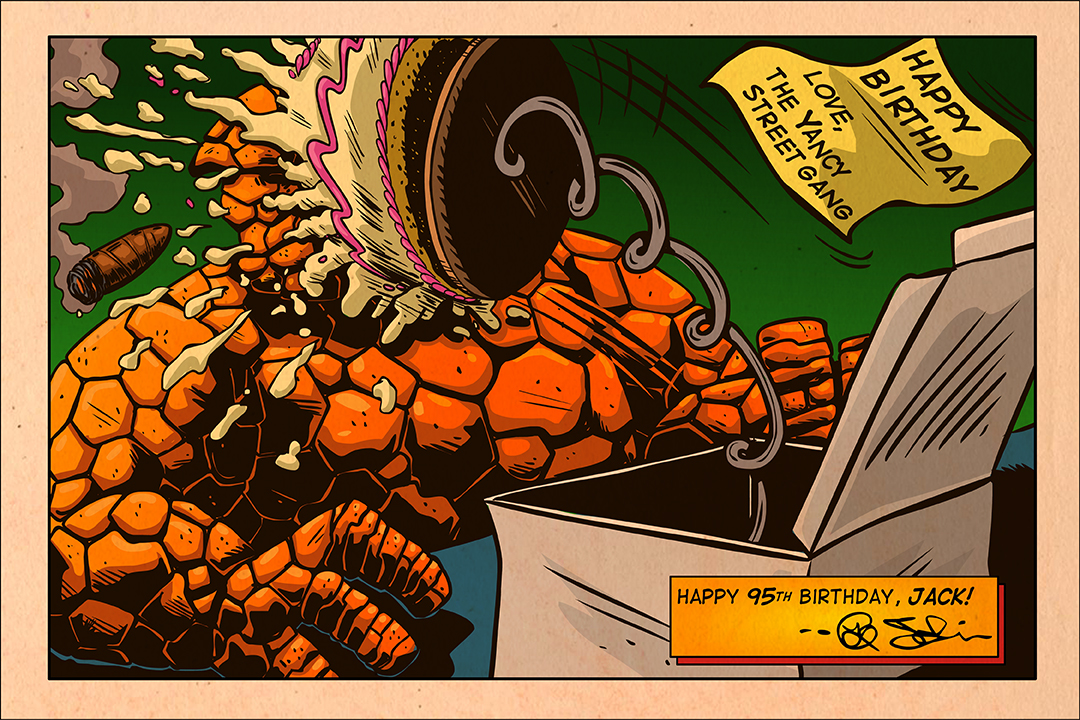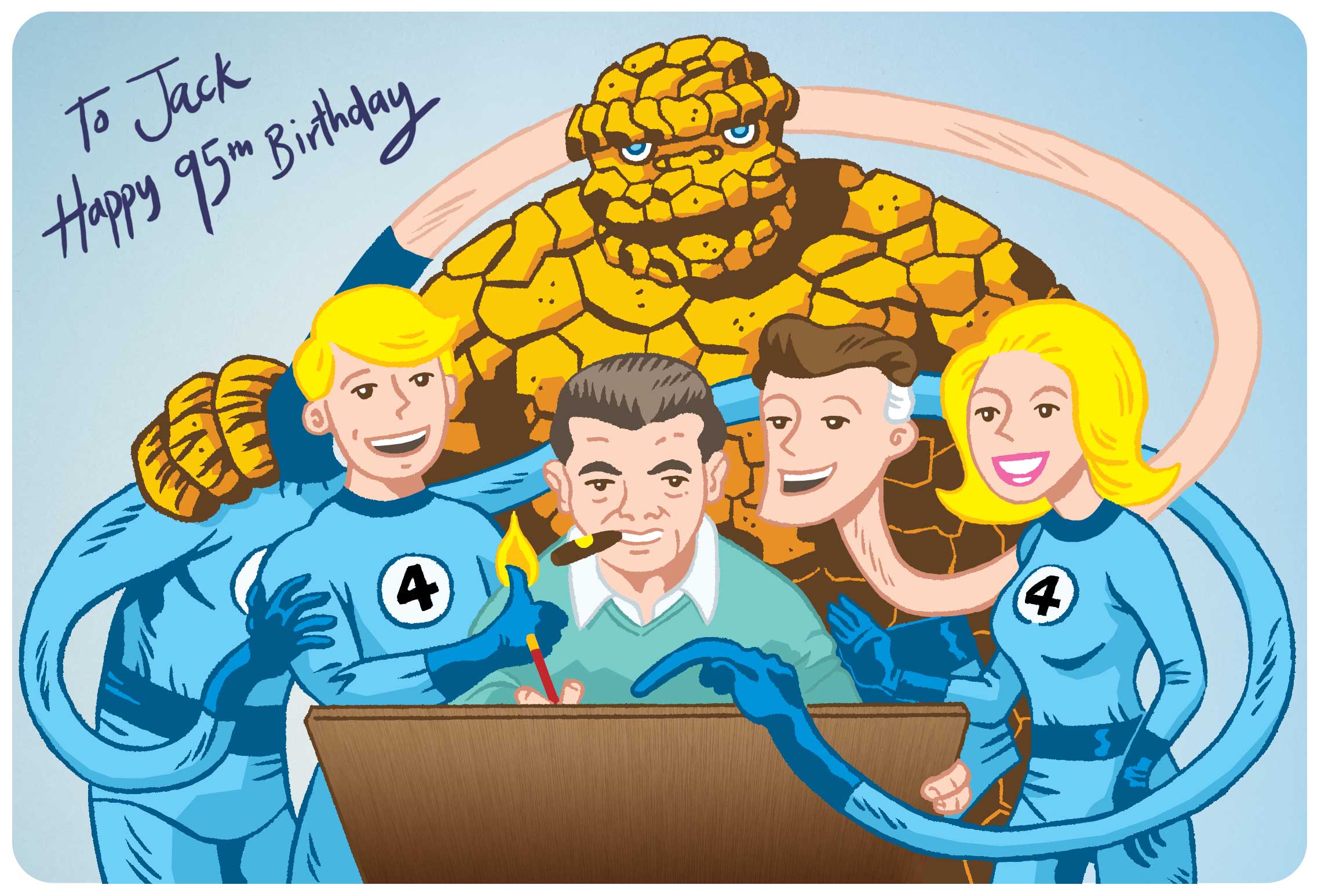 Rob Steibel
Rob's source material for his portrait comes from an unpublished Machine Man page (click to enlarge). Rob writes, "The character in the 3rd panel is Dr. Peter Spalding. I thought he looked a little like Jack with his pipe so I added inks."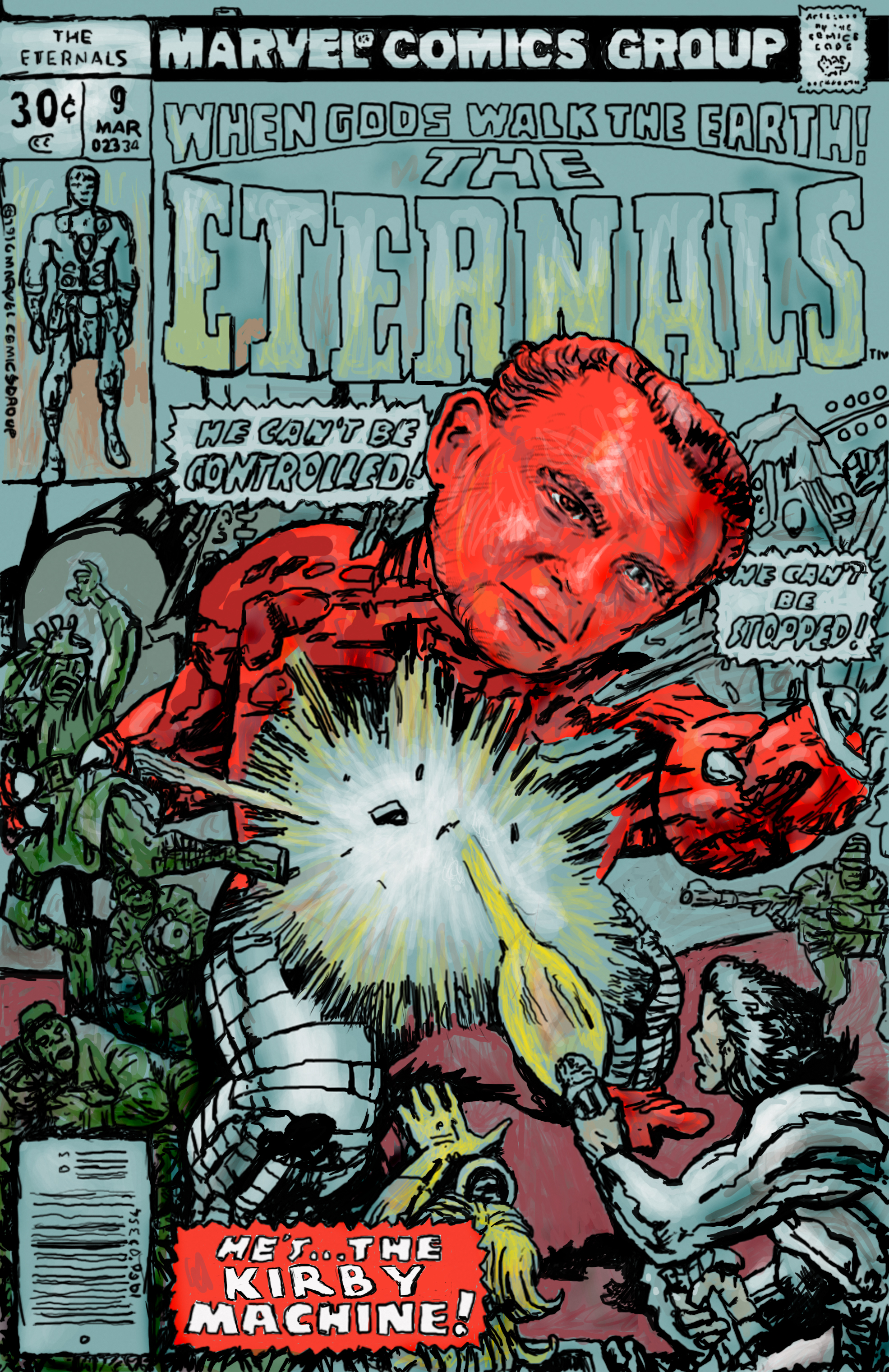 Lanc Godwin 
(You can see the original Kirby/John Verpoorten cover to The Eternals #9 here)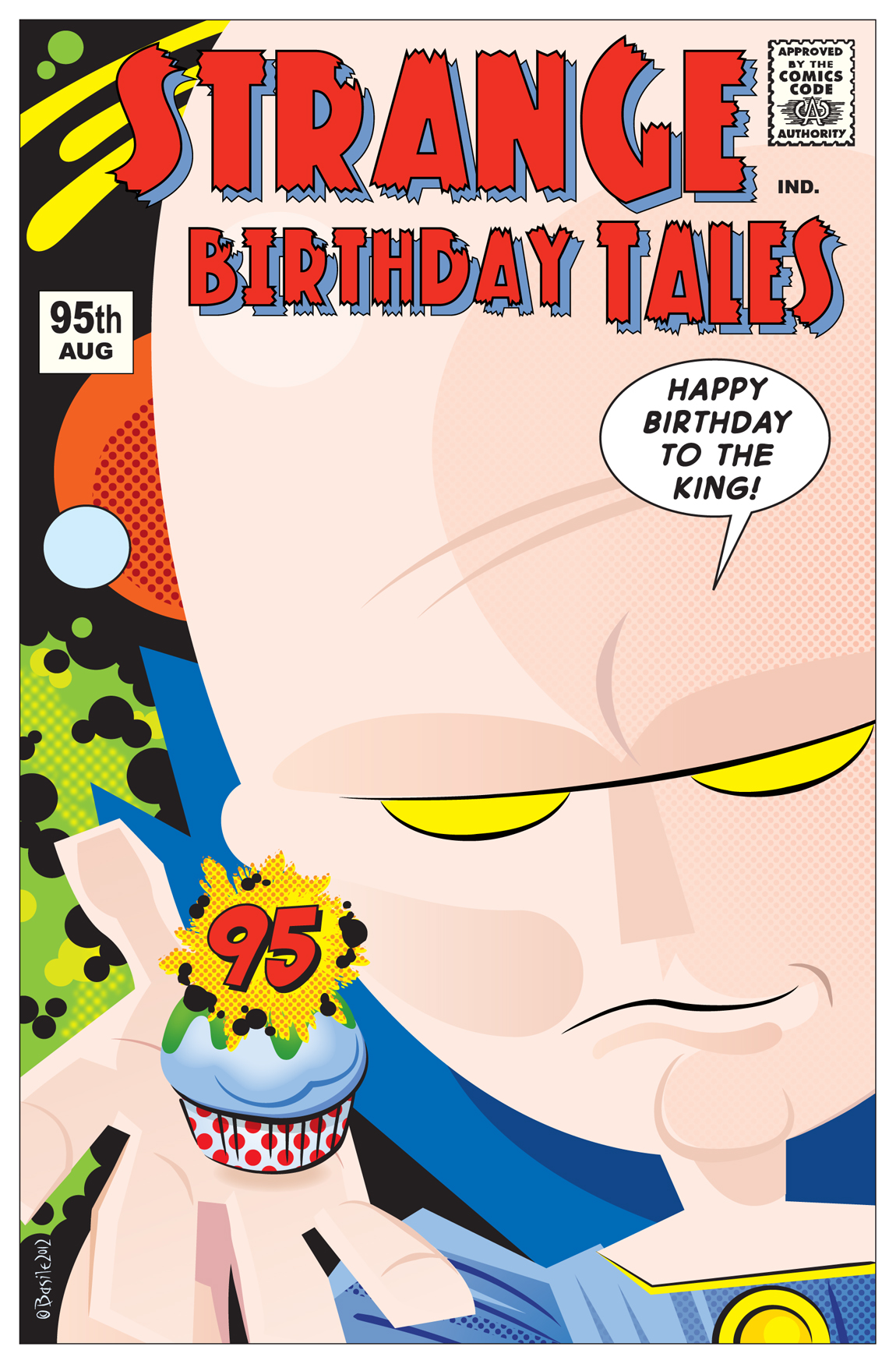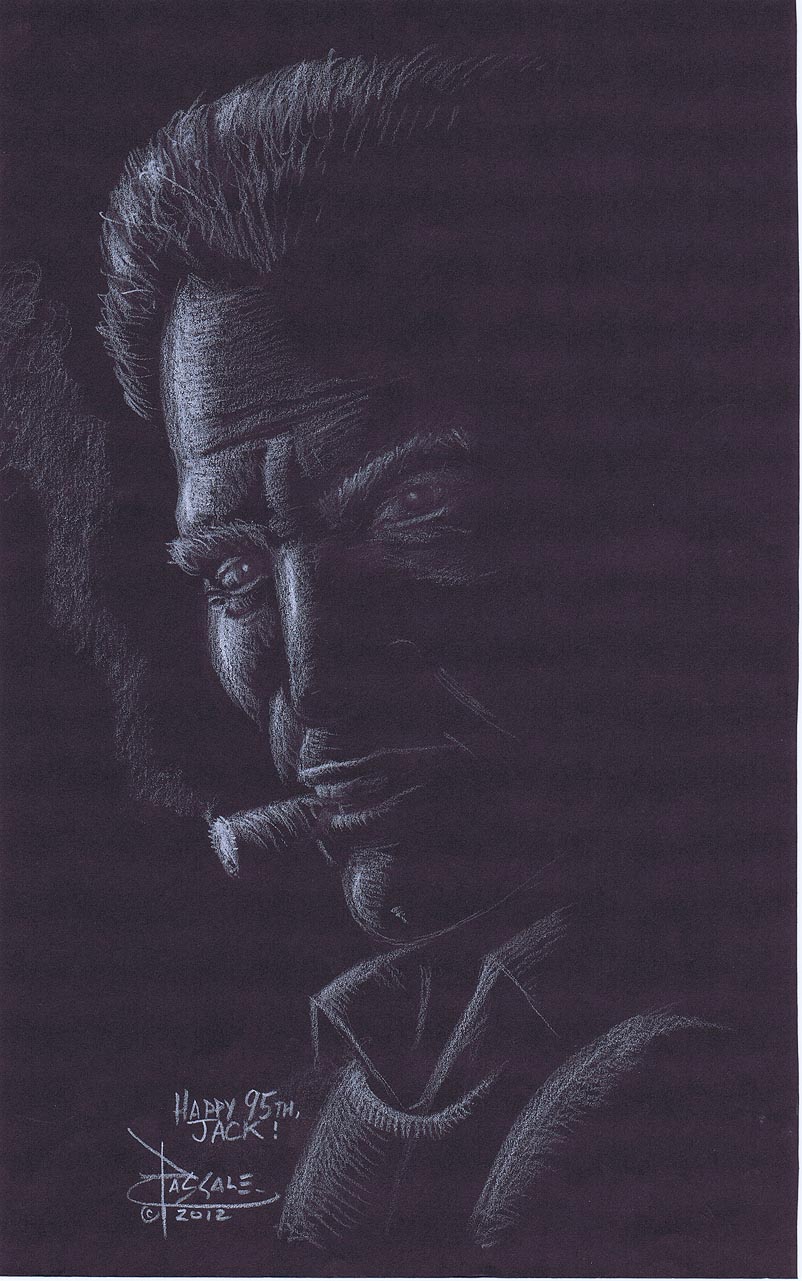 A huge thank you to all the artists who took the time to contribute to today's Birthday celebration. And of course a huge thank you to Jack Kirby for his continuing inspiration. Long live The King!