A big welcome to these pages to fellow Kirby Museum blogger, Robert Steibel, who presents two pieces of Kirby inspired art for your viewing pleasure. First up is an original character, Mercuri. Created in Gimp and utilising Kirby's trademark visual dynamics, Robert describes Mercuri as a "kick-ass, female version of Jack's Silver Surfer."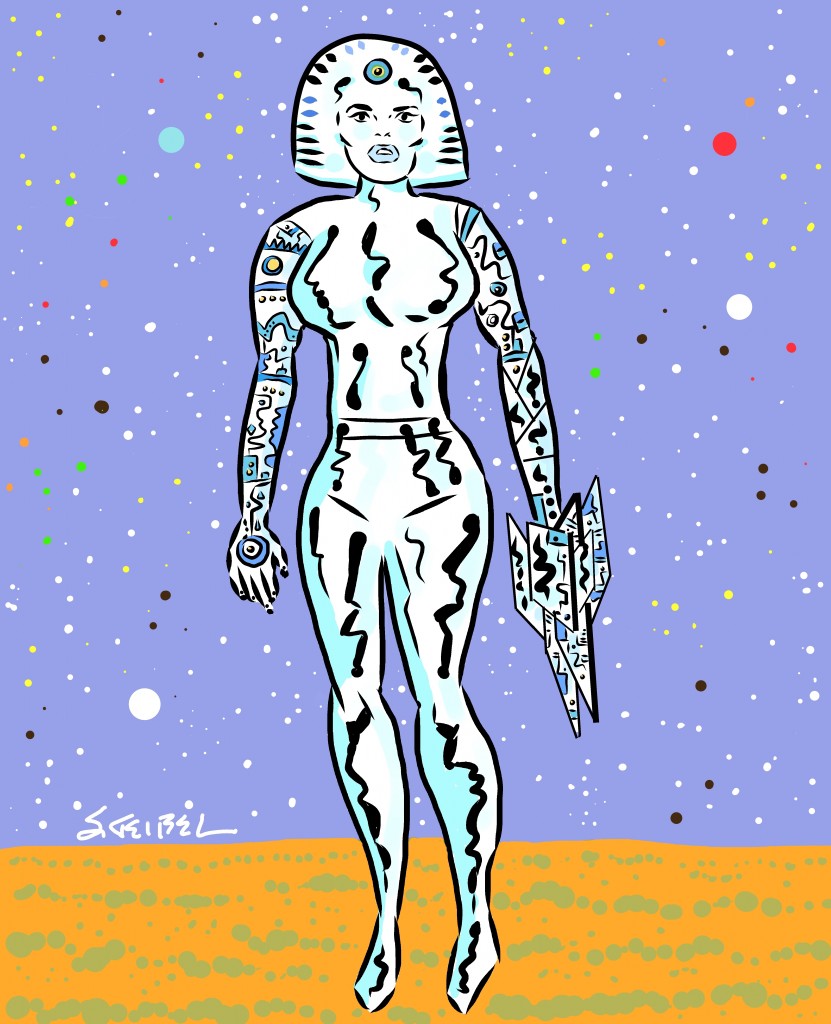 Secondly, Robert inks and colours Jack's pencils of Guilotina, a sketch produced for the unrealised project, Big Barda and her Female Furies.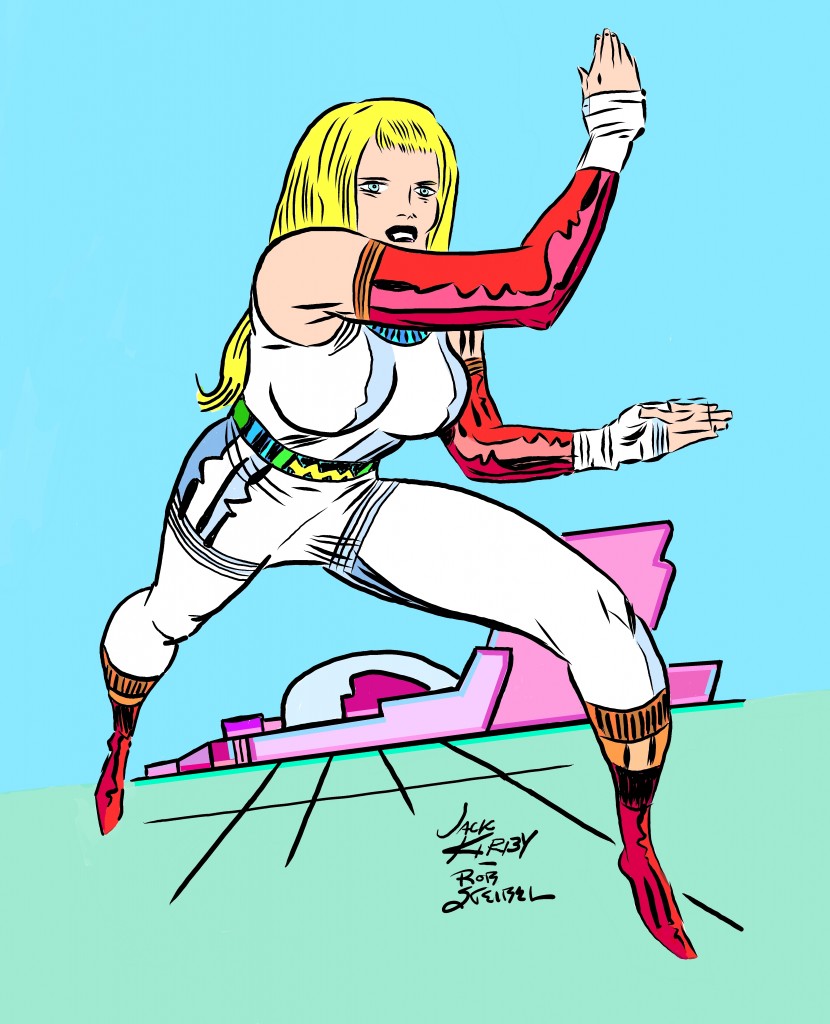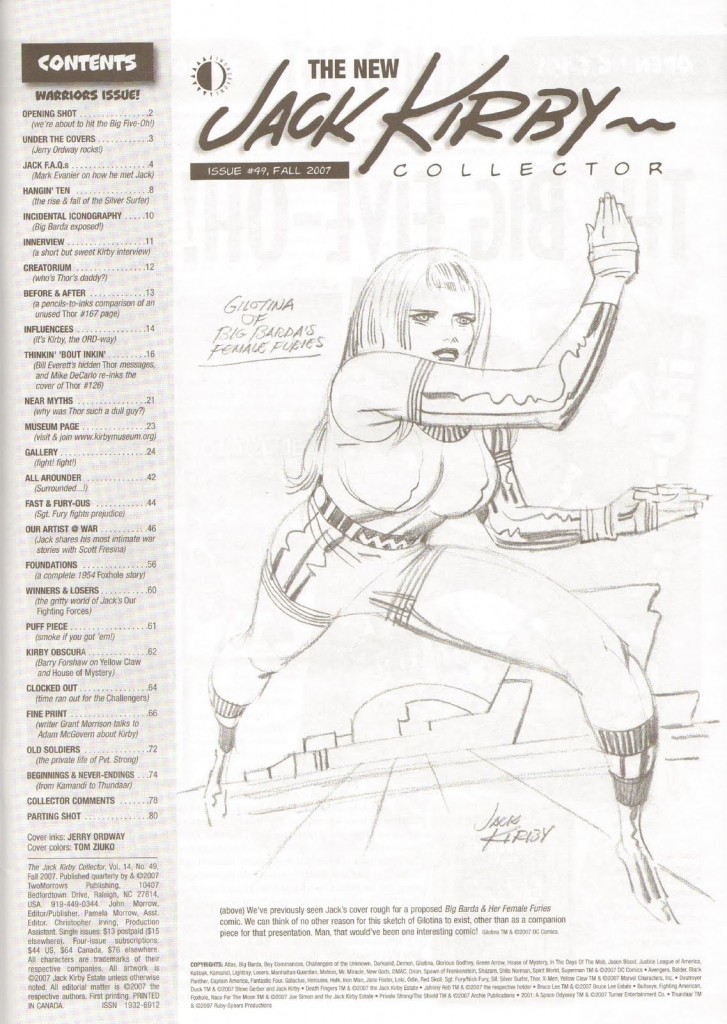 Robert writes and draws the daily comic Apple Creek and you can see his other new comics projects like Wild Life at his blog, here. Last but not least, Robert writes the weblog, Kirby Dynamics for The Kirby Museum, which we recommend as an essential part of your daily Kirby intake.