Today marks the 96th anniversary of Jack Kirby's birth and to celebrate KIRBY-VISION proudly presents our annual portrait gallery in honour of 'The King of Comics'.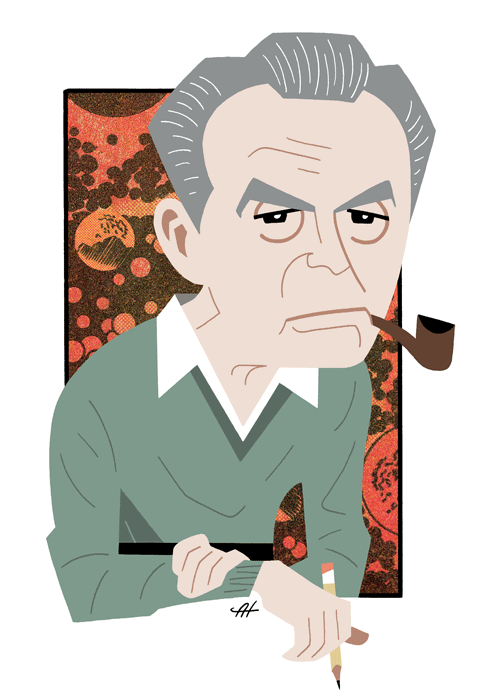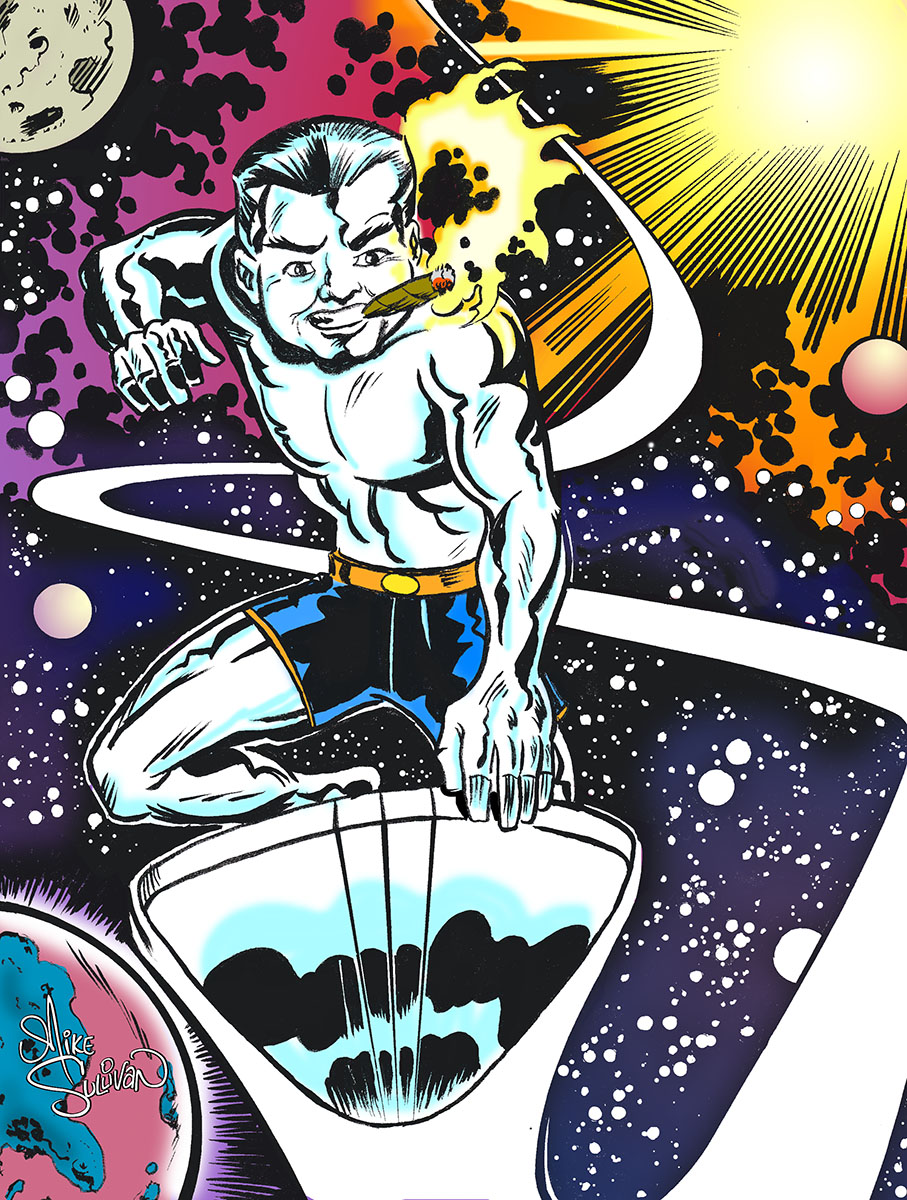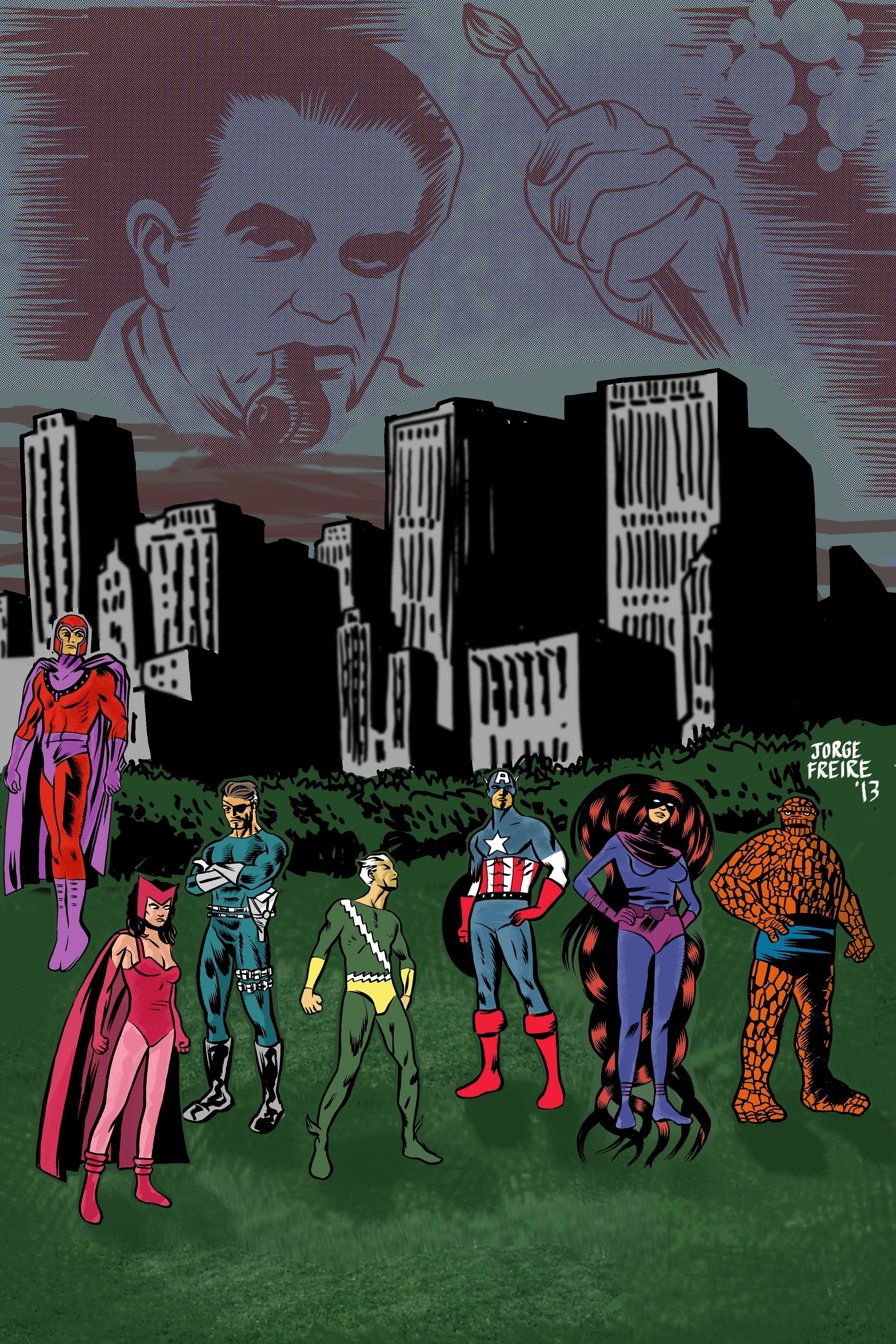 Jorge Freire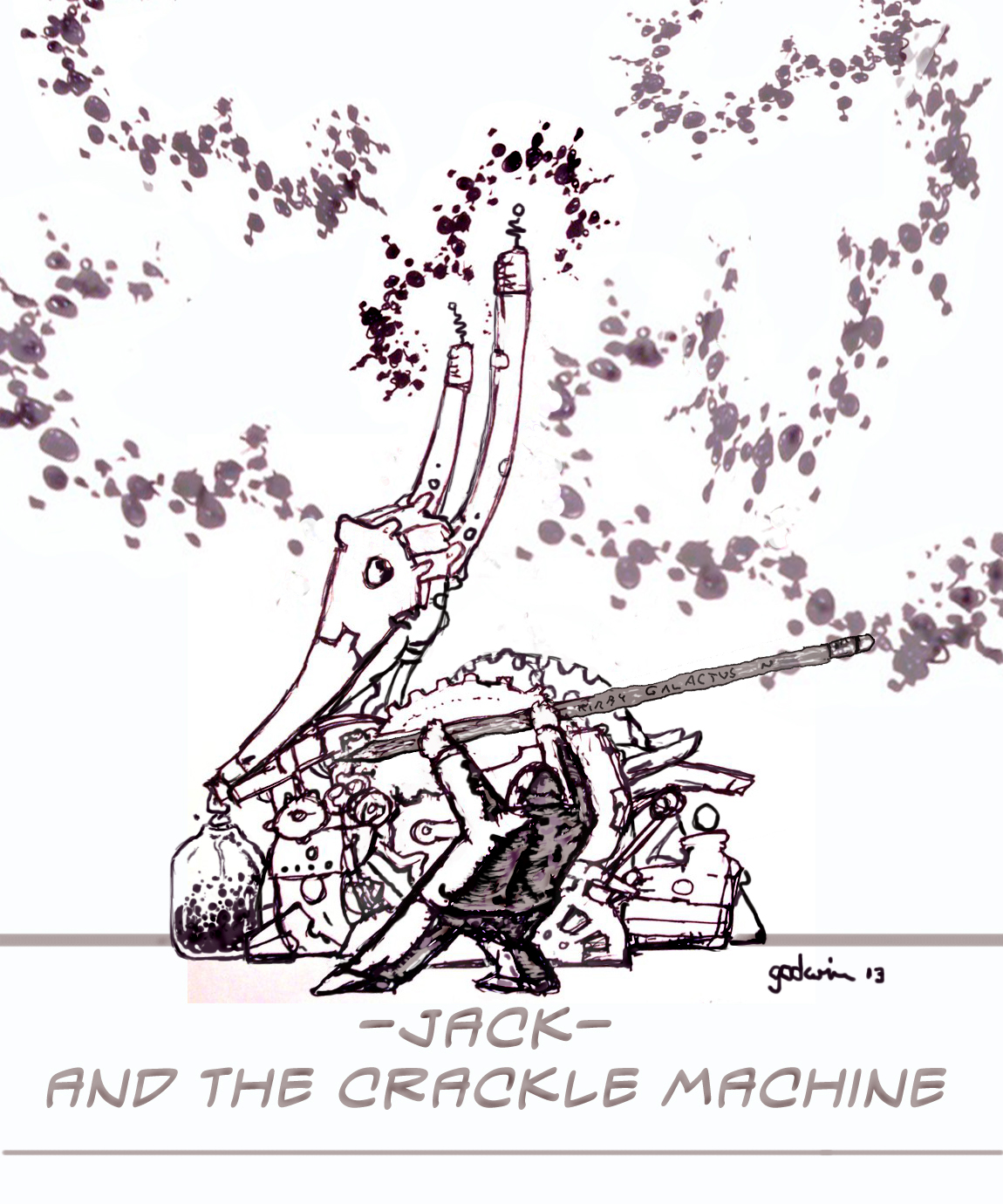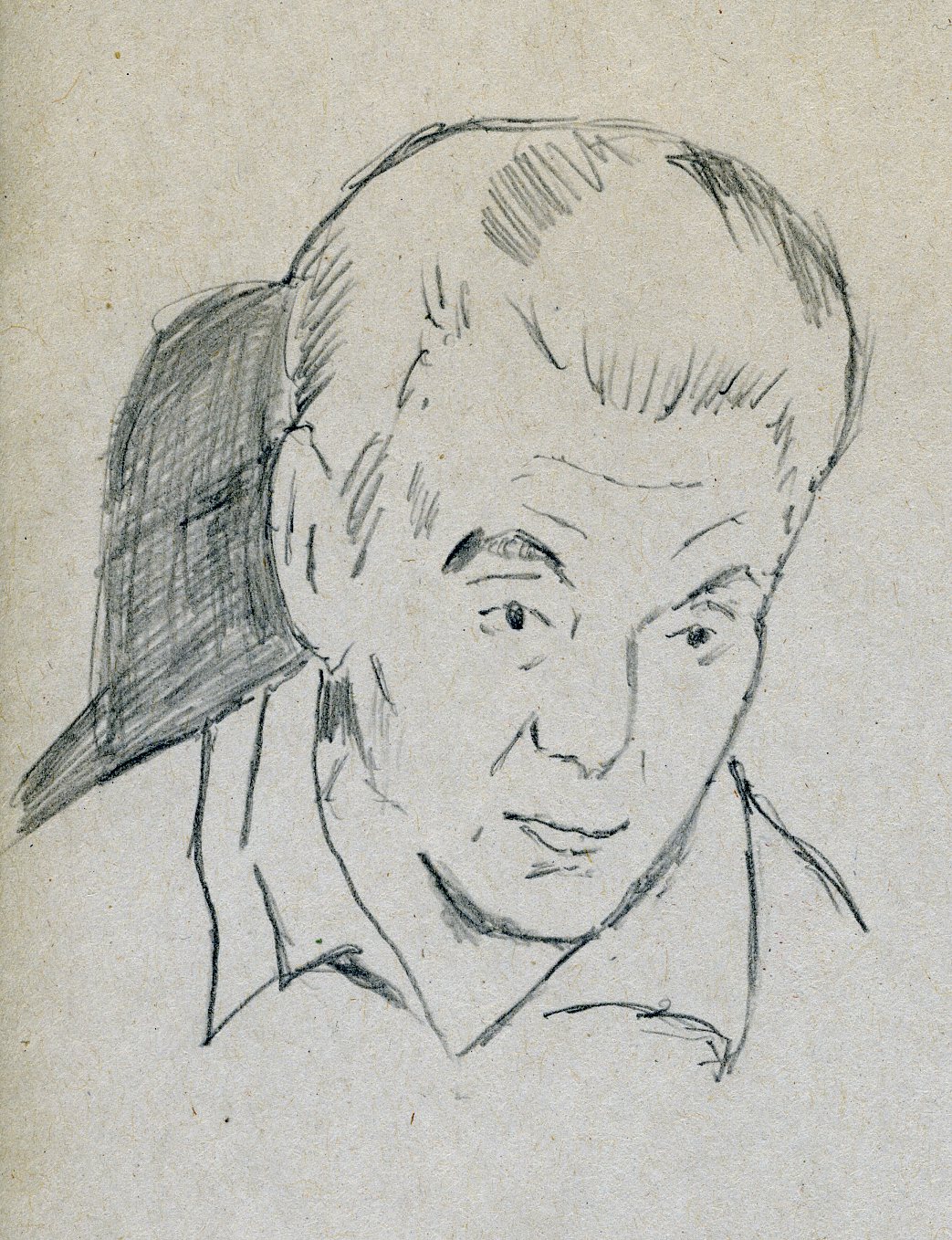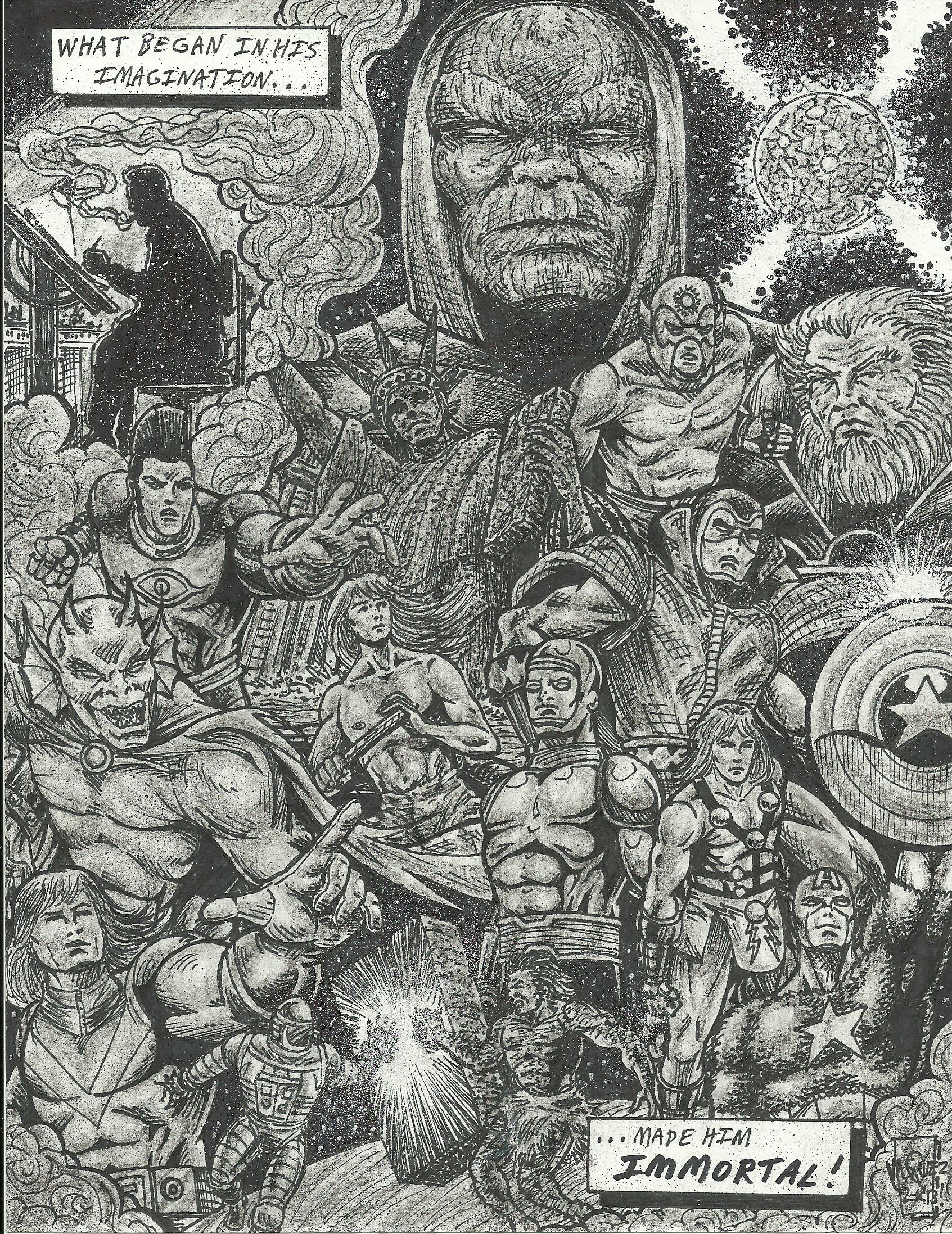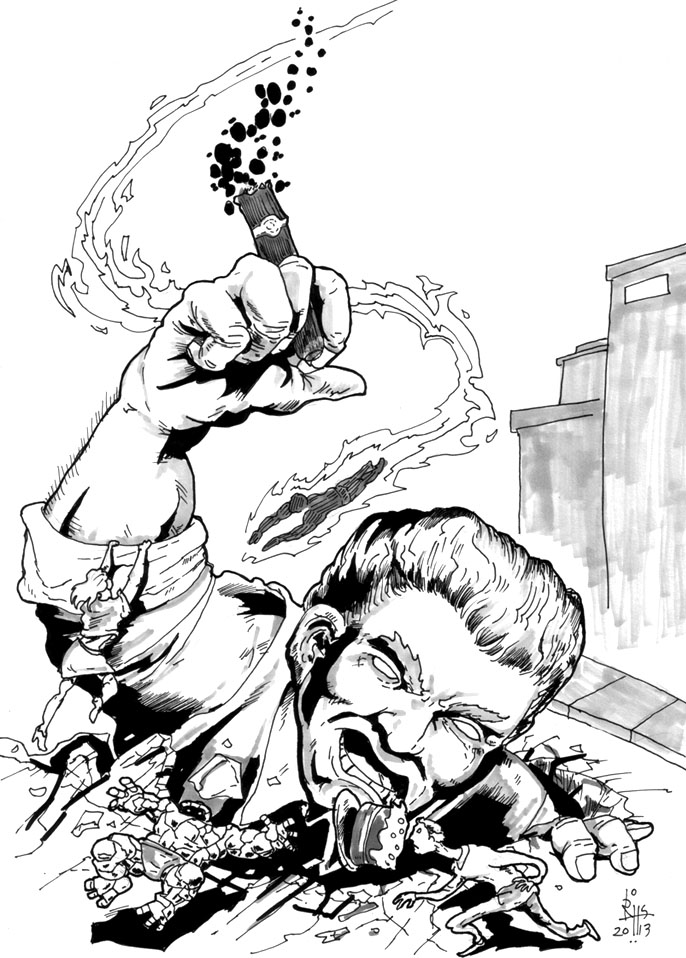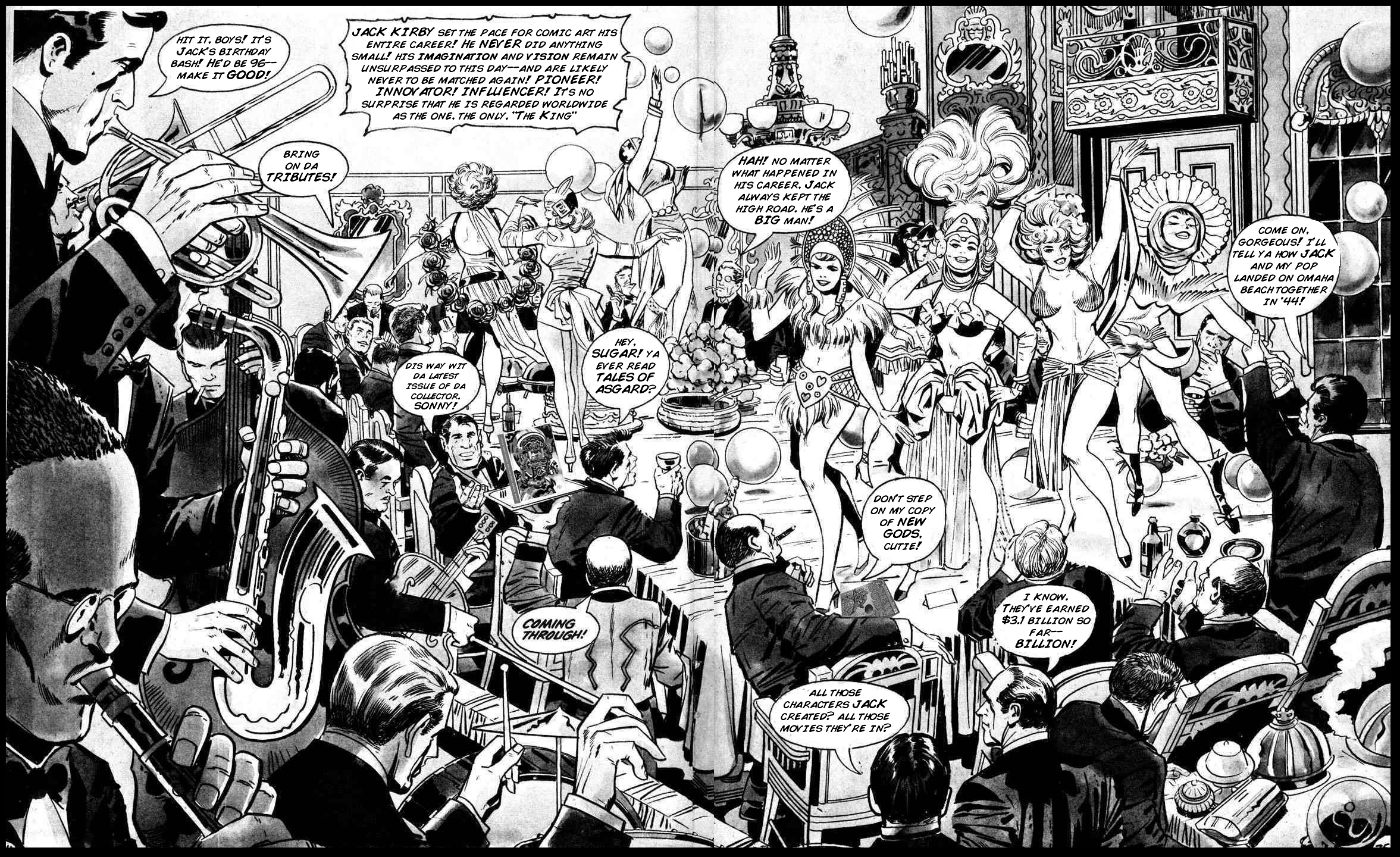 Craig Peters
Craig writes, "I'm more a writer than an artist, so I took one of my favorite pieces of Jack's work and … well, rewrote it." – Click Image to enlarge.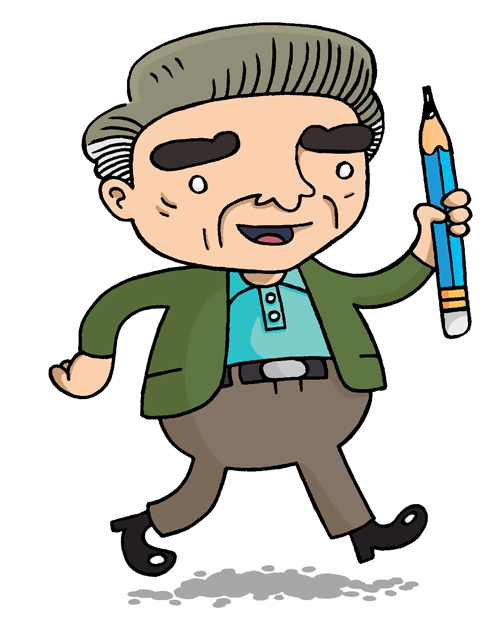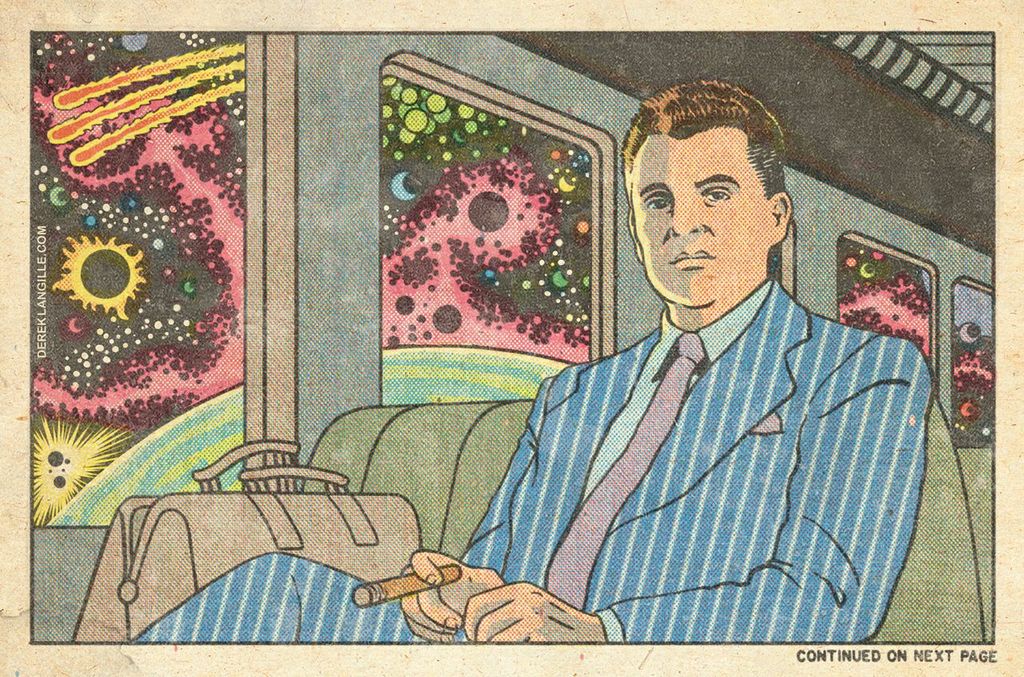 Derek Langille
For an extra visual treat check out Derek's Flickr collection of 165 Kirby Double-page spreads.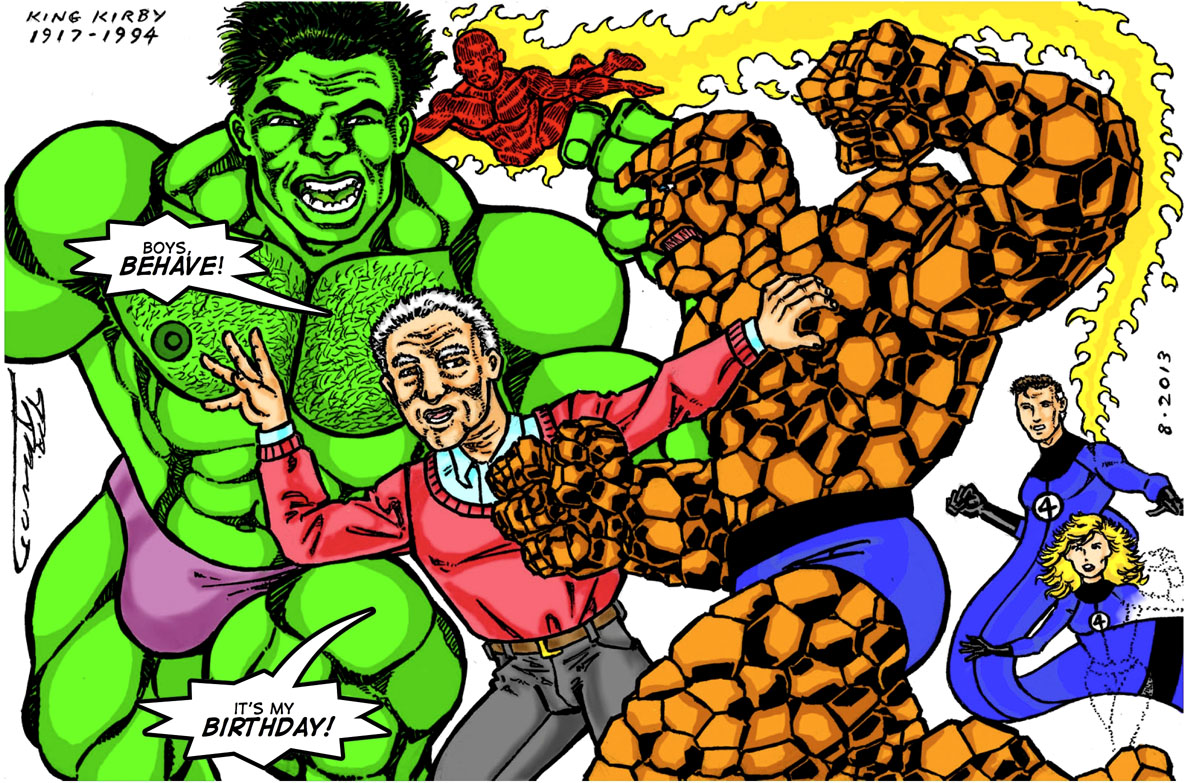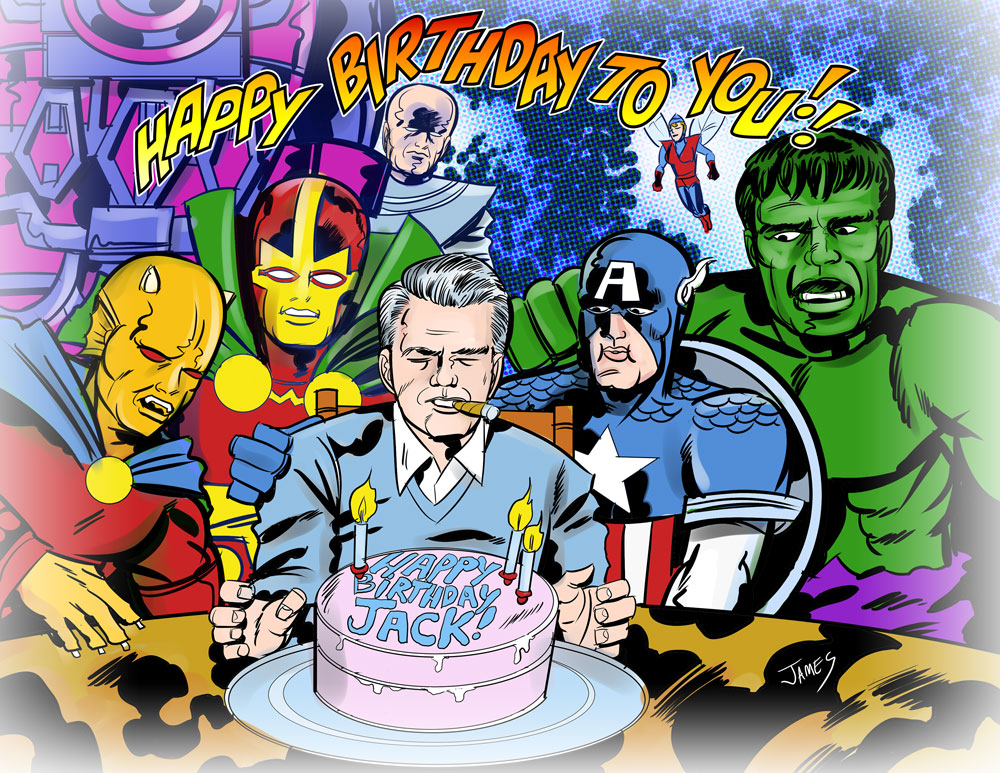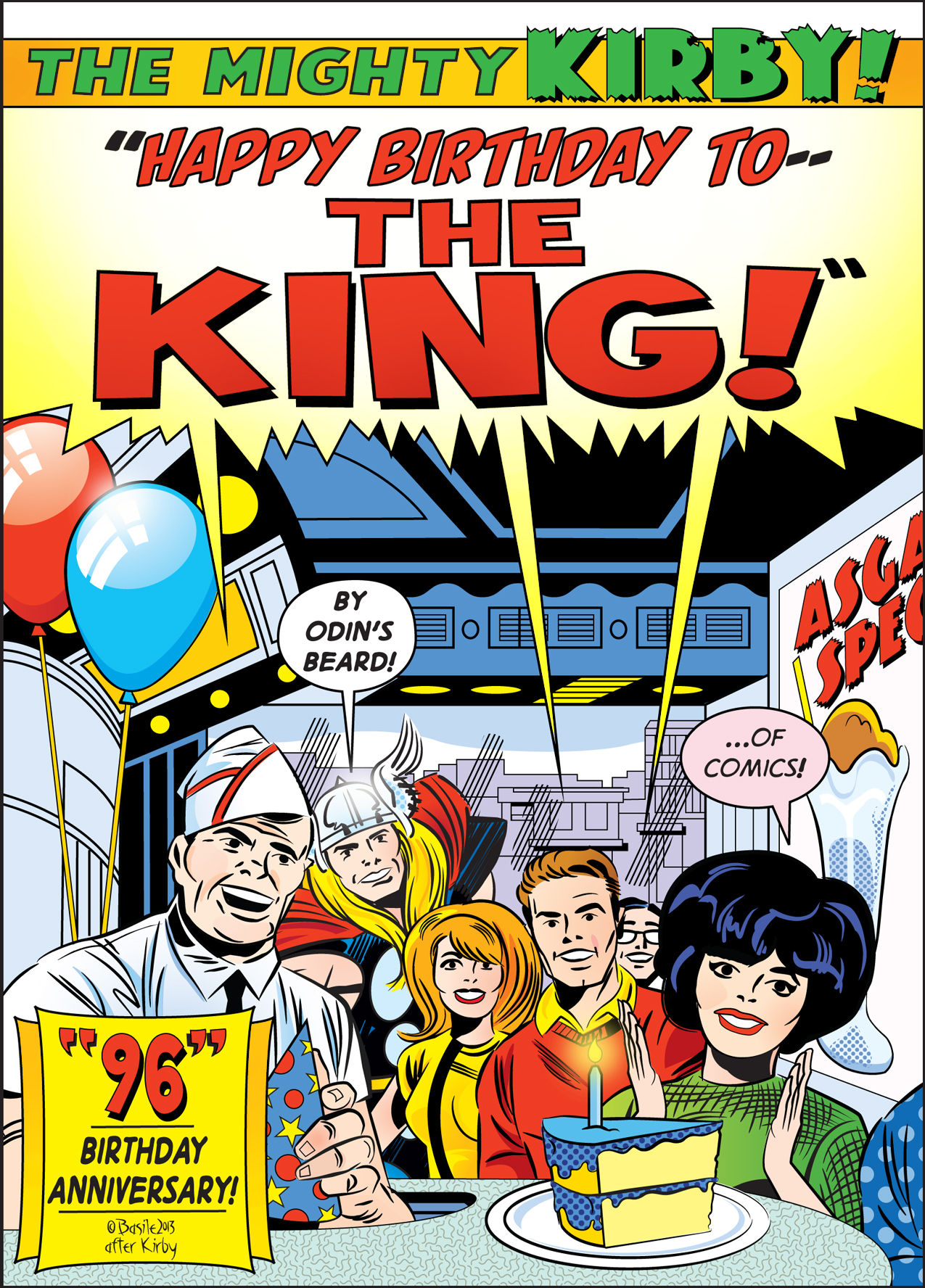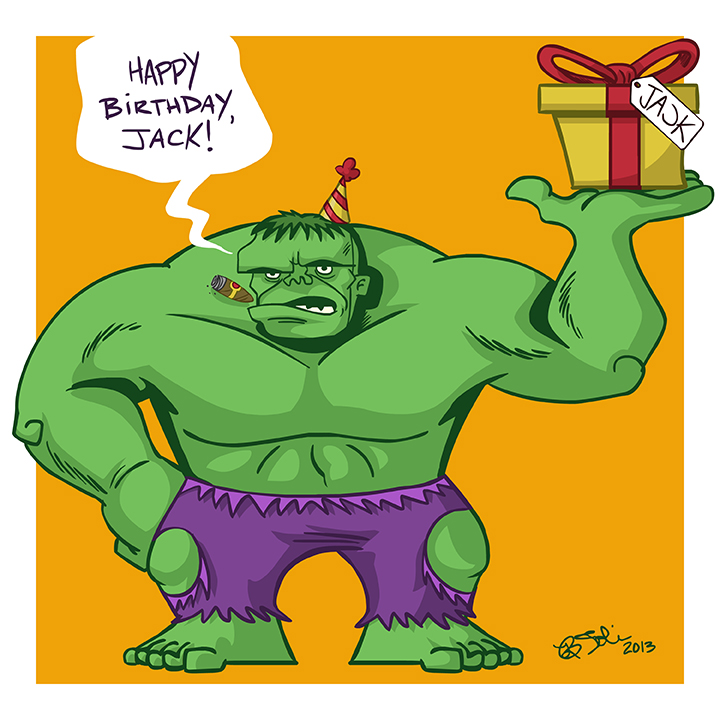 Also joining in the Birthday celebrations with non-portrait pieces: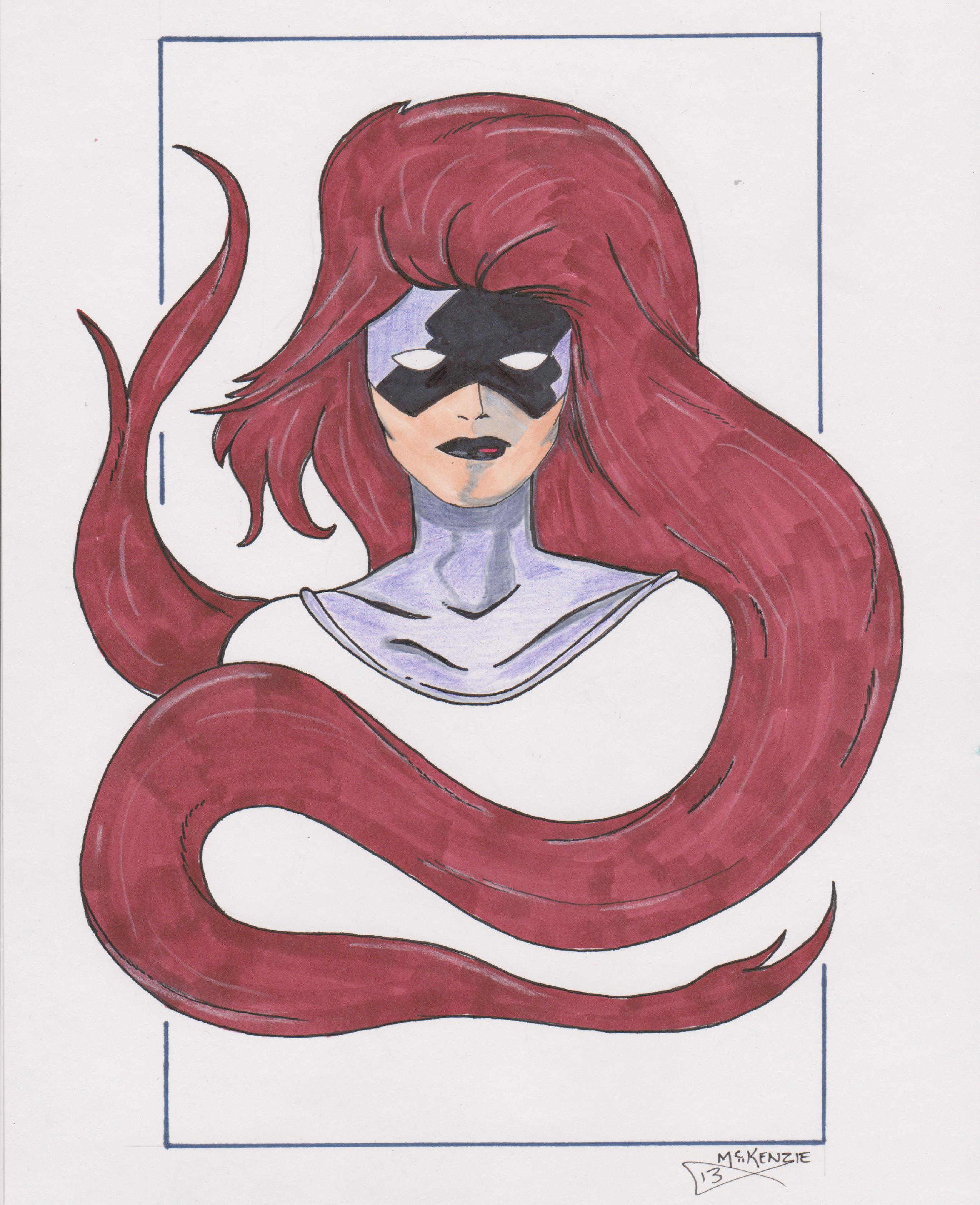 Jeff McKenzie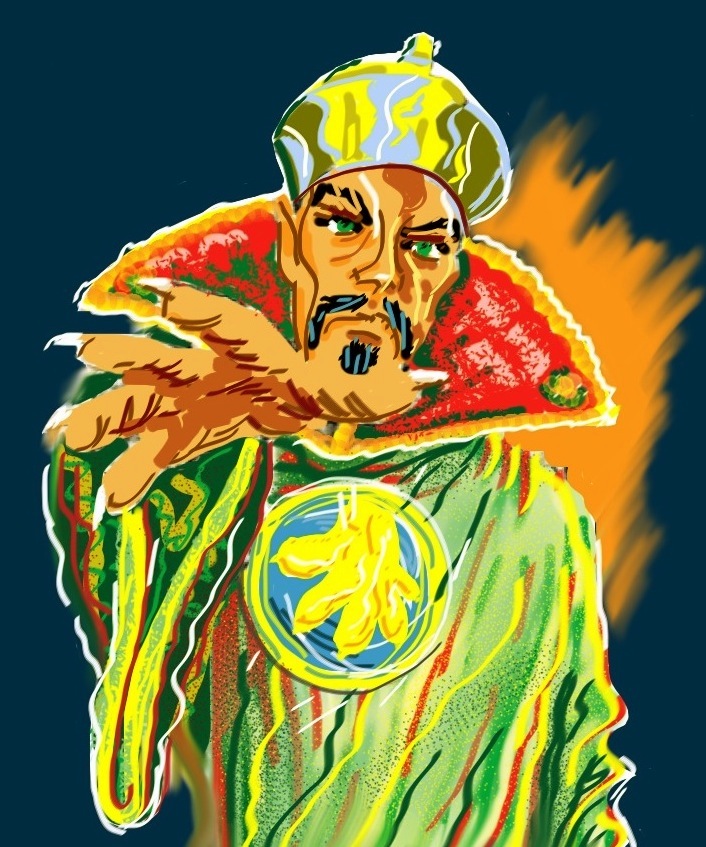 Volker Stieber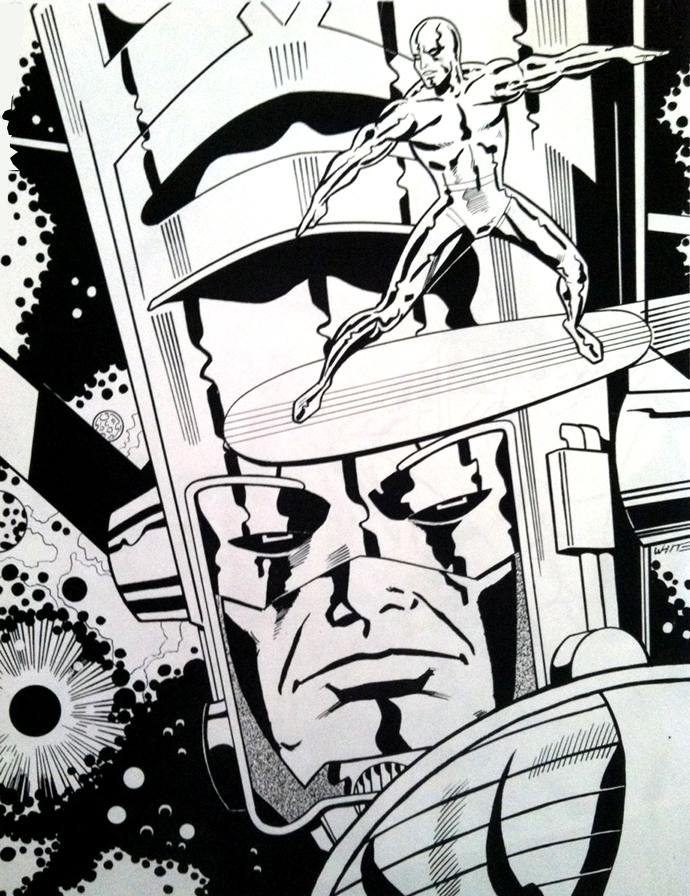 Les White
And finally, Italian Renato Stevanato gifted not one but five portraits which will form part of his own celebratory post at his blog, cartoonstherapy.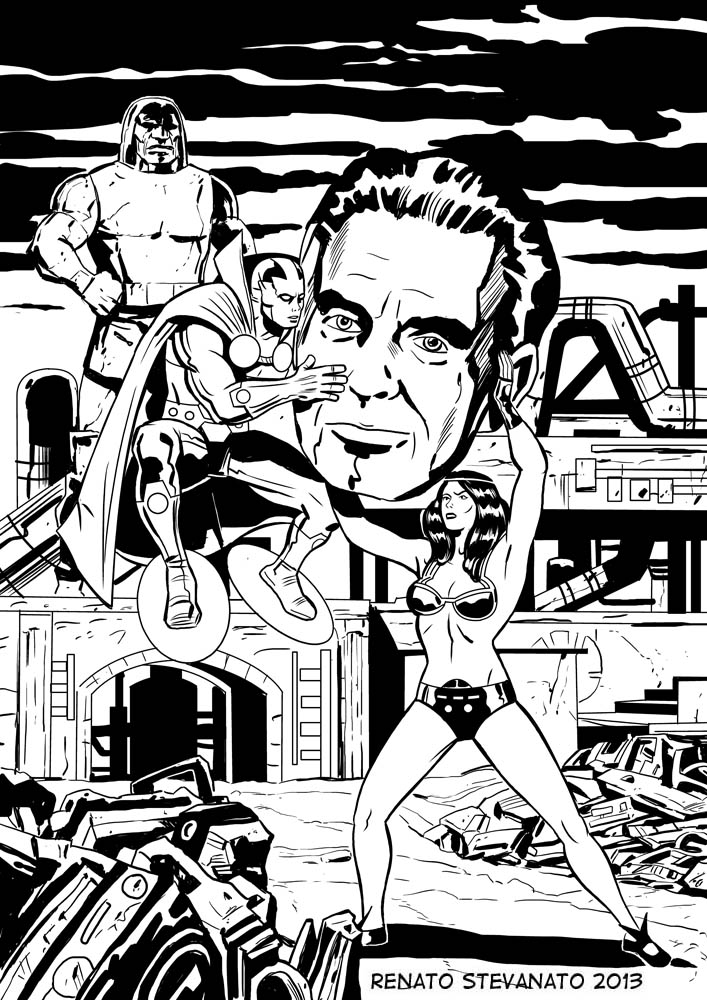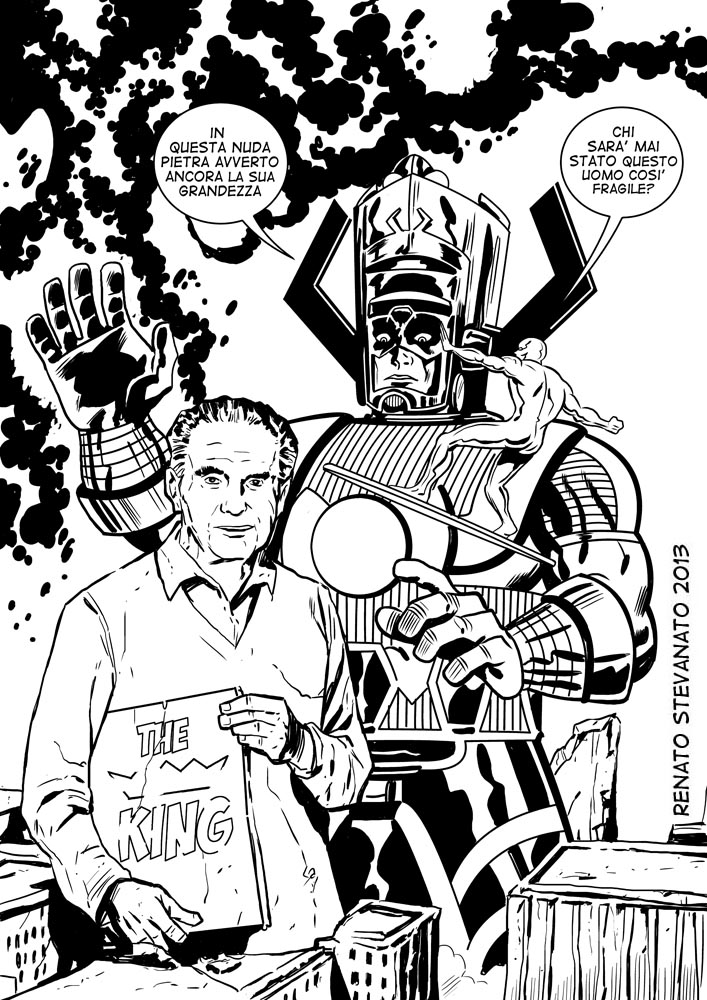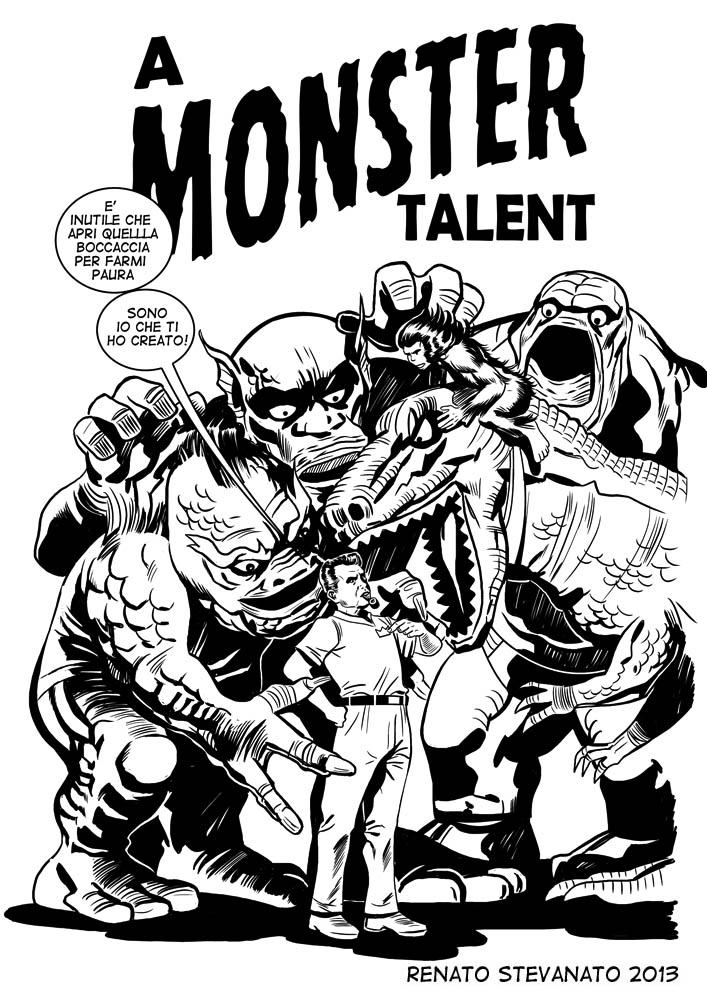 A huge thank you to all the artists who took the time to contribute to today's Birthday celebration, making it our biggest portrait gallery ever. And of course a huge thank you goes out to Jack Kirby for his continuing inspiration. Long live The King!