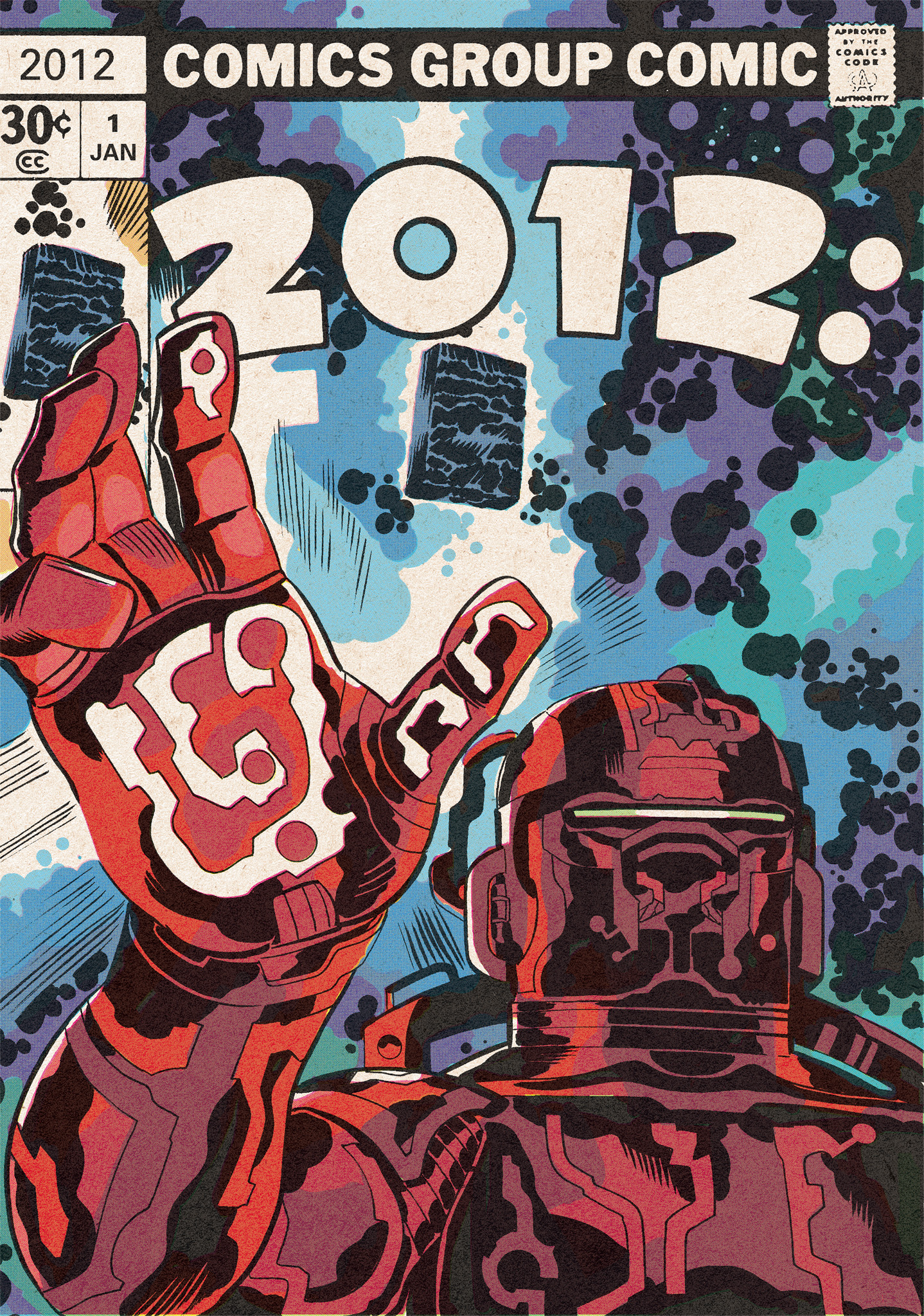 Let's kick off the new year with this monstrous mock cover by Edmund Bagwell. Edmund is the co-creator of Cradlegrave which was serialized in the "Galaxy's Greatest Comic" 2000AD. He is especially proud of slipping in more than a few Kirby dots into the pages of the British weekly as evidenced in this spread from the recent Indigo Prime series.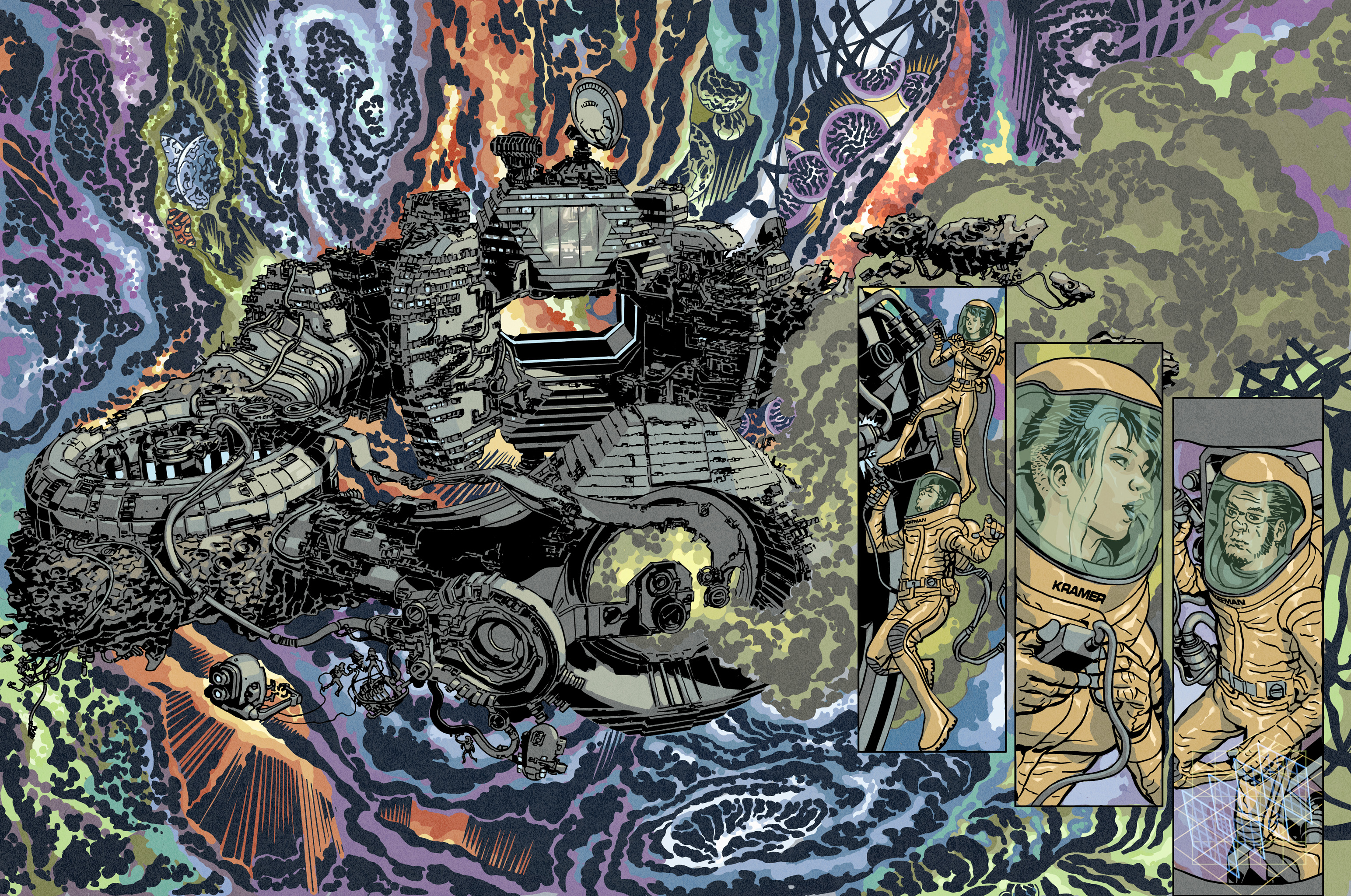 Edmund's Kirby love is also featured in this spread for the CBLDF benefit book-  Transmetropolitan: All Around the World.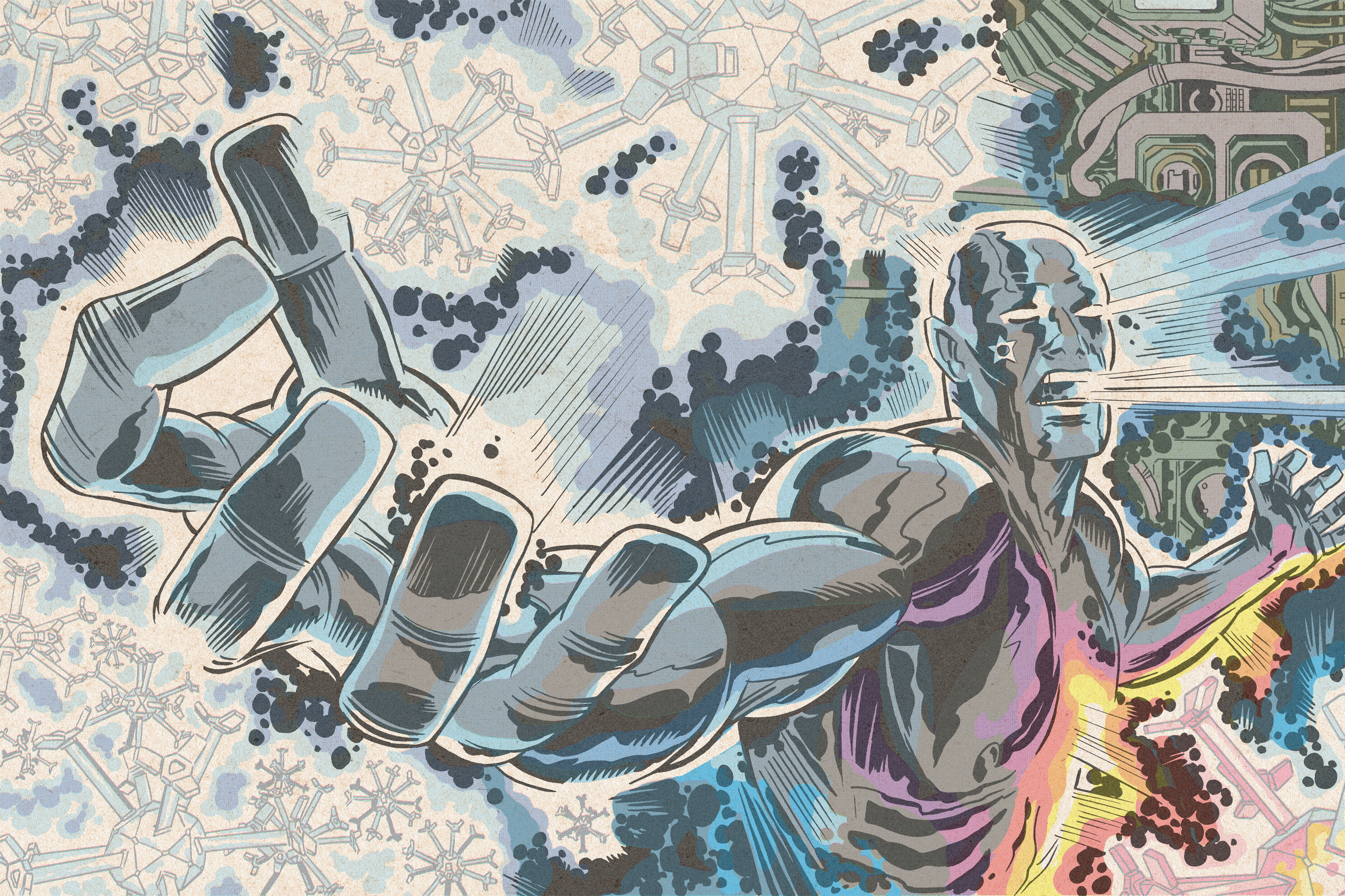 For more of Edmund's work be sure to check out his blog here.