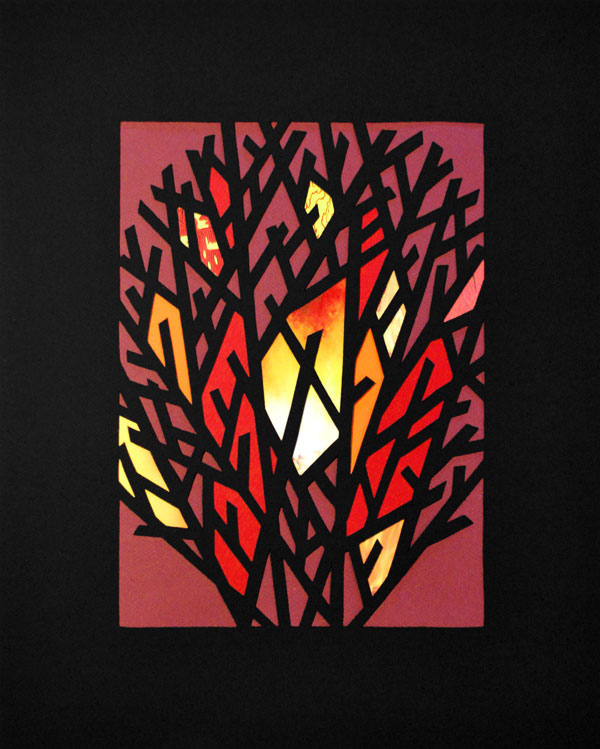 Burning Bush (above) and Pillar of Cloud, Pillar of Fire (below) courtesy of Californian artist/graphic designer, Isaac Brynjegard-Bialik. Taken from his latest exhibition, Paper Midrash, these paper-cut art pieces are based on bible stories and intersect comic mythology with the mythos of Judaism by use of cut-up comic books as background textures.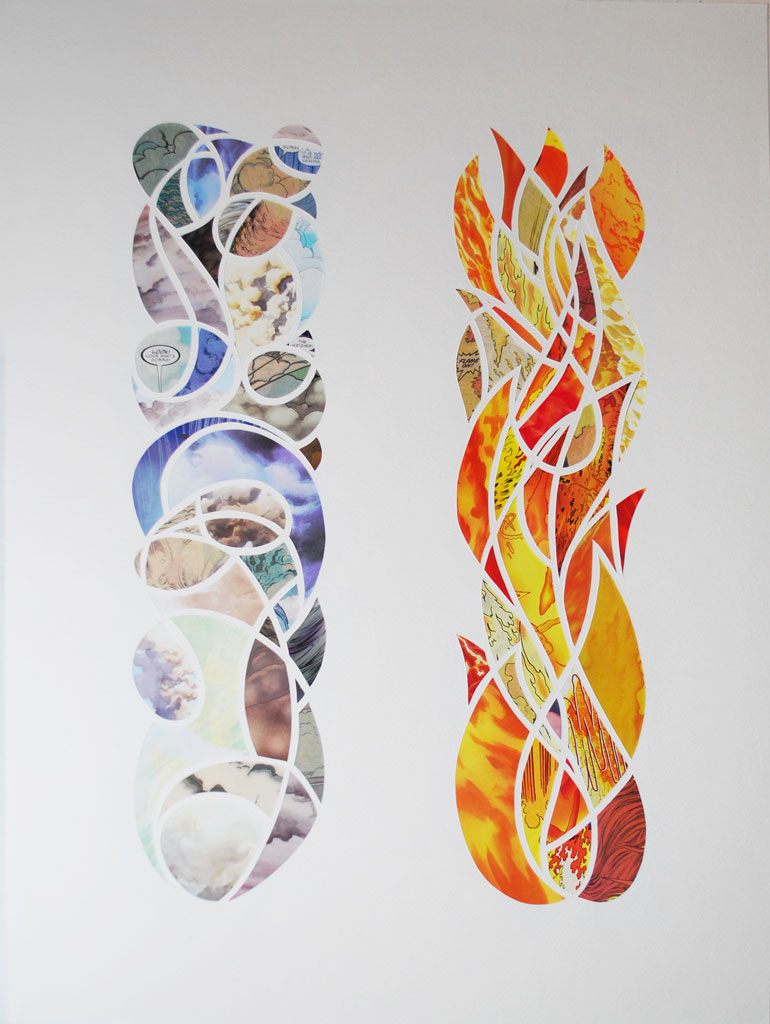 The backgrounds incorporate a mix of different artists and characters including Alex Ross, Gil Kane, John Byrne, classic Sub-Mariner, early JLA and the Fantastic Four. Of particular interest to readers of Kirby-Vision is the inclusion of Jack Kirby's artwork of  The Human Torch and The Watcher, highlighted in the details below (click to enlarge).
Isaac's show runs from January 24th to February 27th at the Merage Jewish Community Center of Orange County, details of which can be found here.
Above: The Flood, Revelation, The Tree of Knowledge of Good and Evil (click to enlarge).
A short article by John Morrow on the influences of Judaism on Jack Kirby's work can be found here.