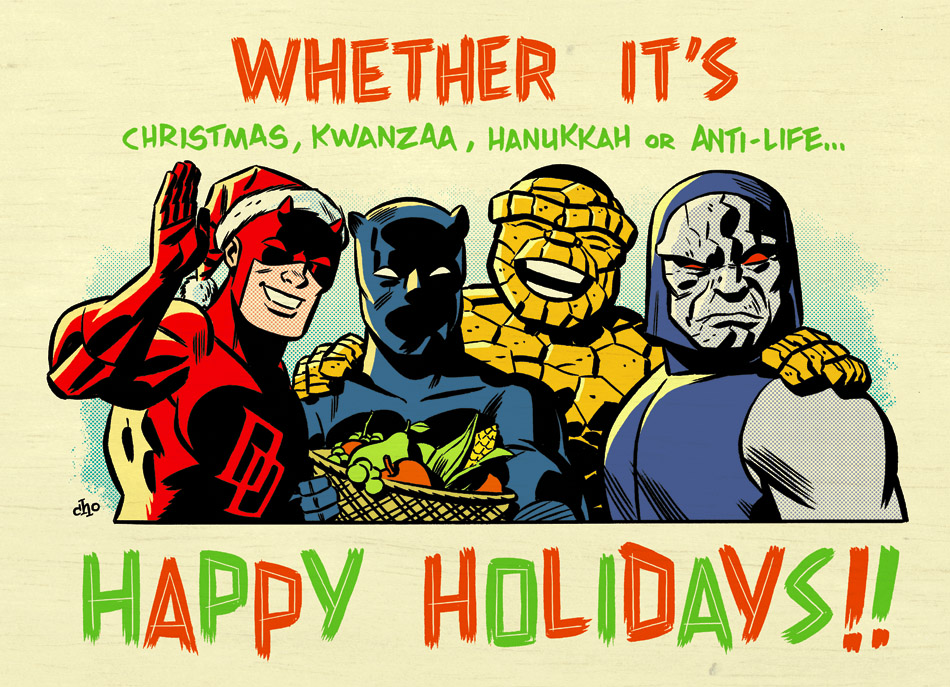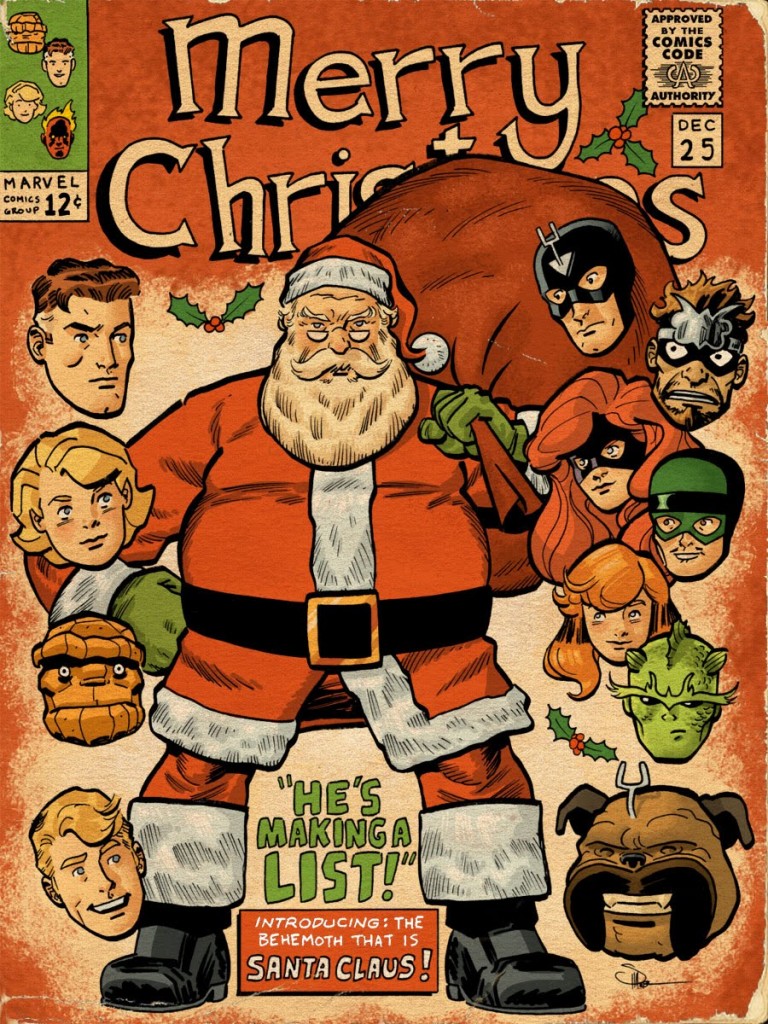 Many thanks to Michael and Evan for these fantastic Kirby inspired Christmas cards. Be sure to take a look at both of their blogs for more great work. You can see the original cover to Fantastic Four #46 by Jack Kirby and Joe Sinnott, here.
A very merry Christmas and a prosperous New Year to all you Kirby fans out there, Happy Holidays!
(Late on Christmas Eve, Kirby-Vision received this Kirby inspired piece from Chris Haley, taken from the Christmas strip of his webcomic, Let's Be Friends Again, which we'd like to belatedly add to this festive post).