Inspired by a visit a few months ago to Pete Von Sholly's home where he allowed me to scan his collection for the Museum's Original Art Digital Archive, here are some pieces related to the cover to the first issue of The New Gods.
First is a piece that Pete saw for sale at Bay Con 1976, but Jack and Roz sold it to someone else (Rod Friggle?). John Morrow published this in his The Jack Kirby Collector 37.
Luckily, Roz said they had another at home that Pete could buy, and here it is.
Of course, both of these may be pieces that Jack drew on DC cover board anywhere from 1970 through the purchase date. Anyone have any thoughts?
Let's go back to the original, as published February-March 1971, so an on the stands date might be December 1970. (Scan thanks to Grand Comics Database.)
DC promoted the book with a house ad, here scanned from Superman's Pal, Jimmy Olsen 134, published December 1970.
But, see the differences between what was published and the house ad? Well thanks to Greg Theakston's gift of photostats to the Museum, we have an earlier version of the cover that looks  a little more like the house ad.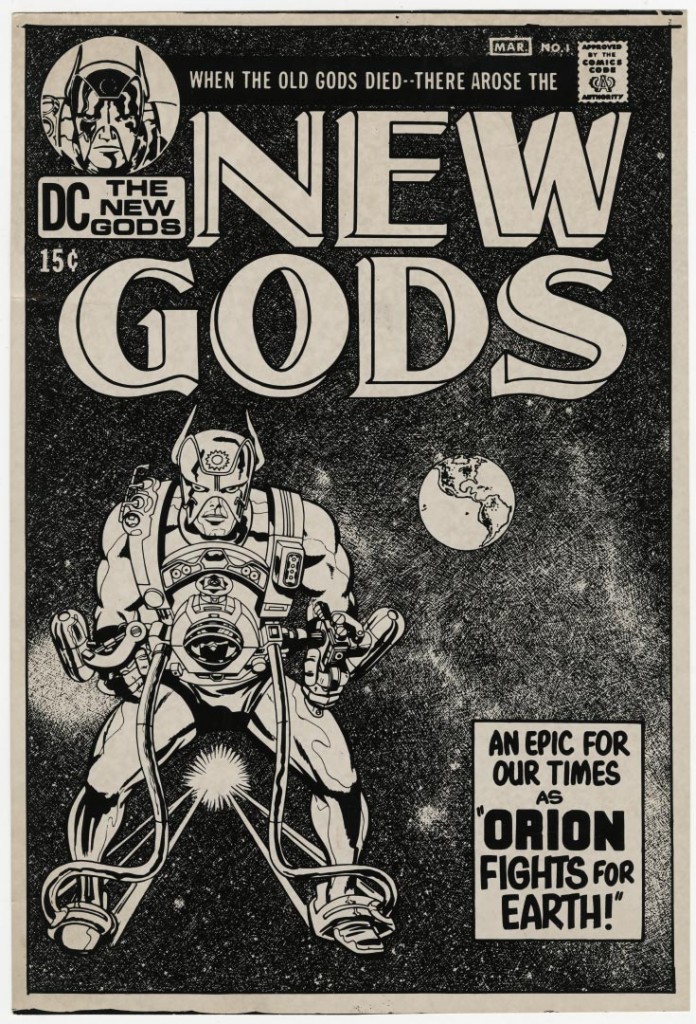 To go all the way back, however, here's the comp for the cover of the New Gods issue of Showcase (94). Yes, DC originally wanted to introduce what came to be known as Kirby's Fourth World in Showcase. Image thanks to Robby Reed's Dial B For Blog!
DC printed this in their January 1976 Amazing World of DC Comics "prozine" (10). Scan from Rob Kelley's Amazing Blog of DC Comics.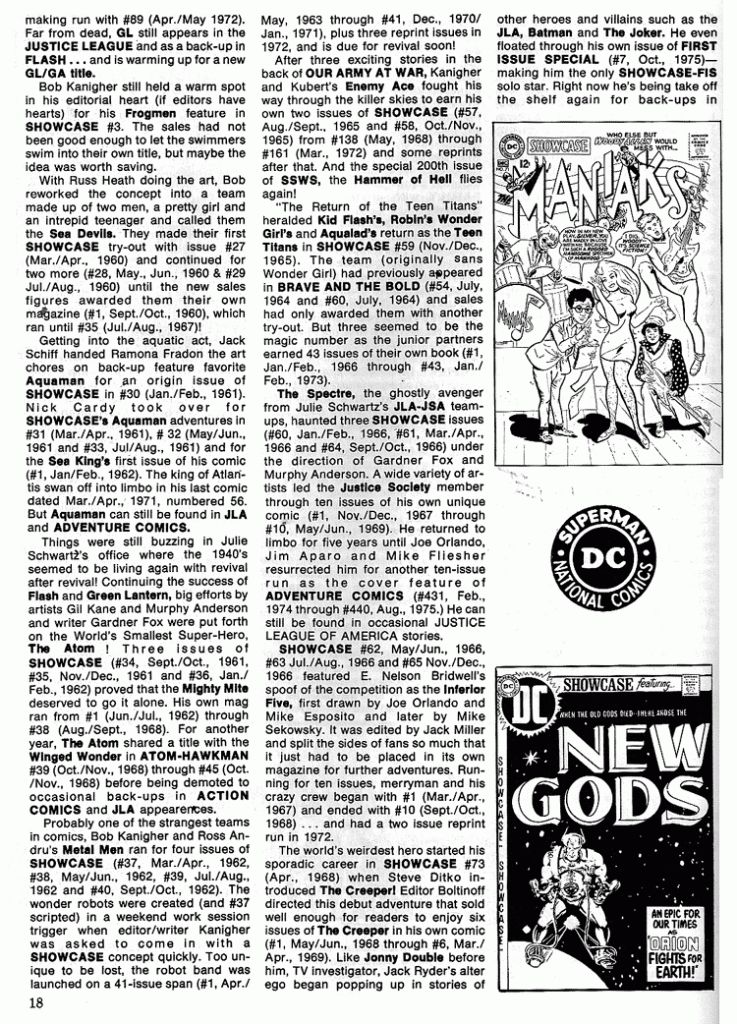 Of course, all of the production versions shown above are based on Kirby's presentation piece, inked by Don Heck Frank Giacoia and colored by Kirby.
Last is the cover to 1999's "Jack Kirby's New Gods" trade paperback, with color by an uncredited artist.
If you have any more versions of this cover, especially international versions, please let me know!
– Rand