One of Kirby's contributions to the Marvel self-parody comic, this 8-page story is inked by Tom Sutton, over what I'm guessing are relatively loose Kirby pencils for the period. I tend to prefer Kirby's stories in NBE when they're inked by Frank Giacoia, since those tend to look more like Marvel comics of the era, making the parody that much richer.
In this story, the Scorch marries his long-time love Gristle and takes her home where they encounter her Unhuman familly, and insanity ensues.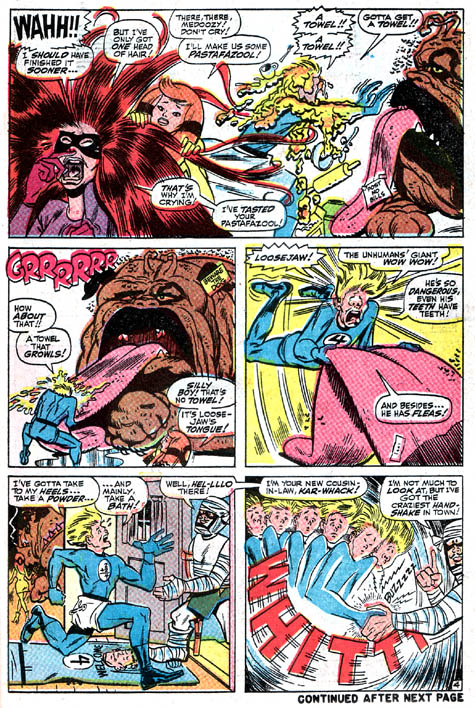 Eventually the Scorch taunts Sandyman to attack, hoping to drive off the in-laws. Hey, makes as much sense as anything else in here.
The NBE school of humour does tend to be a bit much for me at times, but by virtue of sheer volume there is some worthwhile stuff in here. Frighten (Triton) punching the Scorch out of the tub is pretty good, and of course as a Lockjaw fan you have to like the even more goofy Loosejaw.
Published 1968