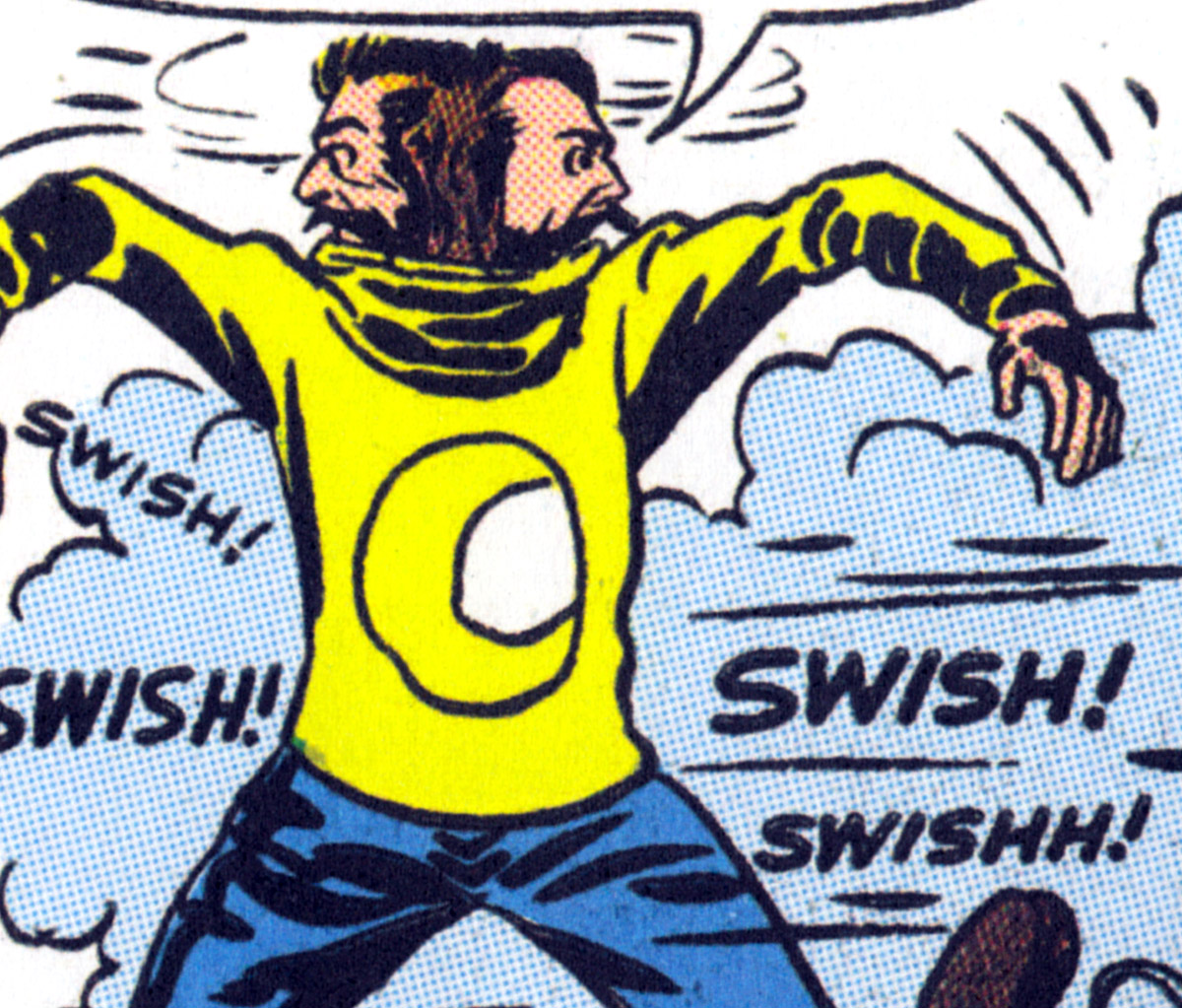 "20,000 Lugs Under The Sea" is a 6-page movie parody comic by Jack Kirby, published by Charlton in FROM HERE TO INSANITY #11 [1955]. It's based on the 1954 Disney film adaptation of 20,000 LEAGUES UNDER THE SEA, starring Kirk Douglas, James Mason, Paul Lukas and Peter Lorre.
There's quite a bit of Kirby material published by Charlton in 1955, most of it obviously done for the short-lived Mainline publishing venture Simon & Kirby did in 1954/1955. so this particular story (and the other Kirby stories in this issue) was probably meant for an unrealized Mainline humour title and used in Charlton's name-changing MAD inspired mental health journal (also known at times as EH! DIG THIS CRAZY COMIC or CRAZY, MAN, CRAZY or THIS MAGAZINE IS CRAZY. Never just CRAZY, which was published by Marvel).
This sticks pretty close to the parody formula that Harvey Kurtzman and his collaborators had been doing at MAD for a few years at this point, with names like "Captain Screamo" and "Dirk Cutlets", and lots of the slapstick and little gags in the backgrounds.  I'm not sure what the origin of the bullet-hole gag is, I think Al Capp did that a lot in Li'l Abner.  Some of the visual elements are similar to earlier Kirby humour work in some comic strips in the 1930s, and a few comics in the 1940s.
Overall an interesting example of Kirby in a less familiar genre, making some good use of his frantic energy.
https://www.comics.org/issue/170677/#961029
THE JACK KIRBY READER #1 [2003]
THE BEST OF SIMON AND KIRBY [2009]