This issue of the Greg Theakston edited comic contains a reprint of the S&K story from PUNCH & JUDY COMICS V2#10 (1947), introducing Lockjaw the Alligator. It's a fun 7-page story, with a action packed splash of the most common sight gag in the series, Lockjaw swinging the diminutive Professor like a club. The story features the Professor looking for a rare alligator in the Everglades, and finding a talking alligator, Lockjaw, who learned to talk because all the animals in comics do.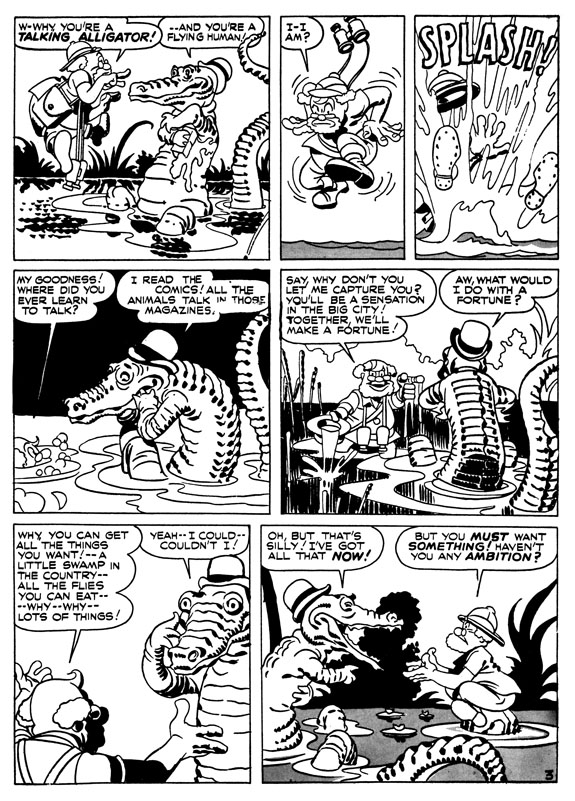 This is a fun, kind of surreal, stream-of-consciousness type story, with scenes like the Professor trying to get Lockjaw booked in Punch&Judy comics (with cameos from some of the other characters and the editor) and Lockjaw using the Professor as a water stopper.
This story was also reprinted in the third COMPLETE JACK KIRBY volume.
Published 1990