If you're a Kirby fan in the New York area, looks like the upcoming New York Comic Con is going to be a good one.  Joe Simon will be there, with a panel focusing on his recent auto-biography MY LIFE IN COMICS,  and his publisher Titan should also have on-hand copies of the upcoming SIMON & KIRBY LIBRARY: CRIME hardcover, which looks like a treat.
And as mentioned before, Rand Hoppe will be there for the Kirby Museum, among other things hosting this discussion.
Comics Studies Conference 2: The Auteur Theory of Comics
Saturday, October 15, 12:00PM – 1:00PM                                                Location: 1B03
Comic book historian Arlen Schumer (The Silver Age of Comic Book Art) and Randolph Hoppe (Director of the online Jack Kirby Museum) present their theory that, just like a film's director, not its screenwriter, is considered its true author (auteur in French), so should a comic book artist be considered the auteur of any comic book work done in collaboration with a writer (or a script in any verbal form), and is therefore a de facto co-creator and co-author, with the credited writer, of that work. Joining them on the panel discussion that follows will be Michael Bonsteel (School the Art Institute of Chicago), editor/publisher John Morrow (TwoMorrows Publications), publisher J. David Spurlock (Vanguard Publishing), and other comic book industry luminaries to be announced.
He also has an off-site event that you might want to attend: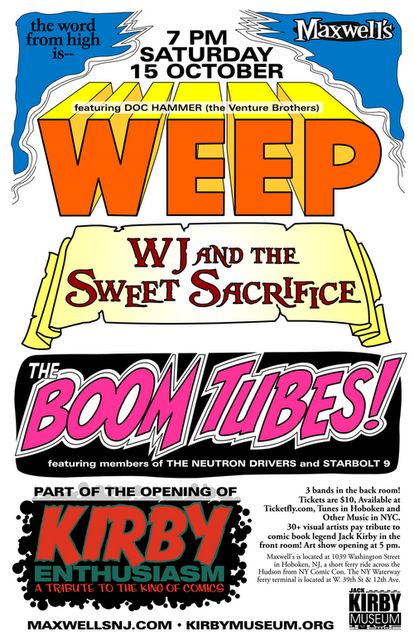 For those who don't get the reference: