This is Kirby's last issue of DESTROYER DUCK, as usual inked by Alfredo Alcala on the 20-page story "Shatterer of Worlds" and cover. Steve Gerber was joined on the writing by Buzz Dixon, who would take solo writing chores on the next two post-Kirby issues.
This story finishes up the main story with GodCorp's plans in the oil-rich nation of Hoqoom. Some very weird stuff, including possibly the only time cannibalism was so explicit in a Kirby story. Also, a nice battle with the Destroyer Lawyer against the Cogburn: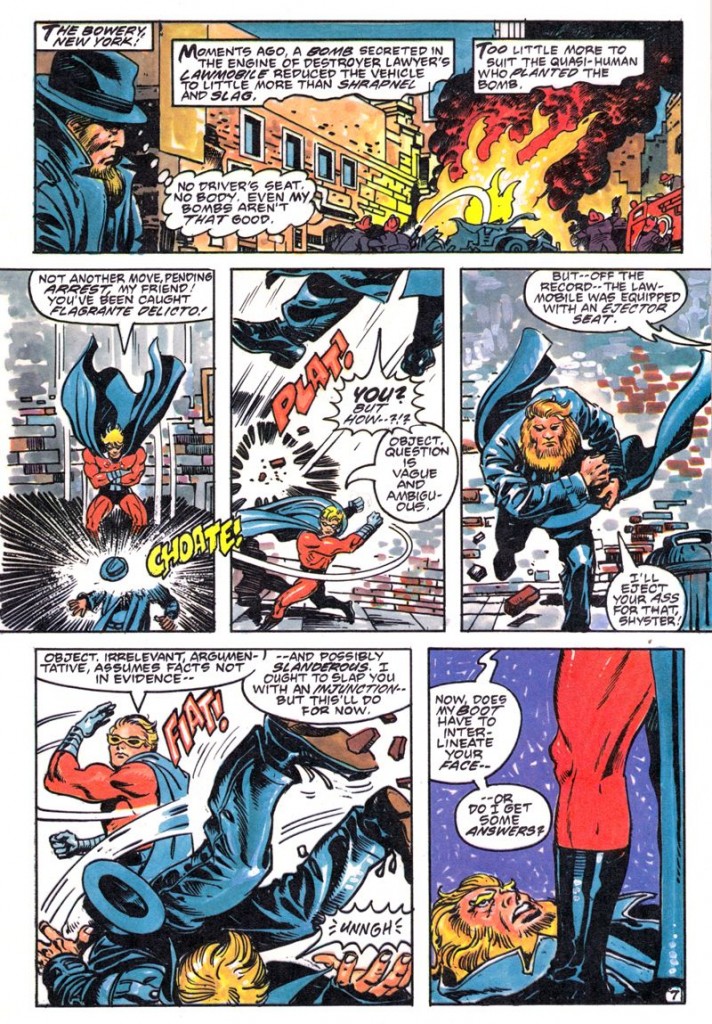 (I have to mention the Cogburn, as I still get one or two searches a week for Cogburn leading people to this weblog)
This was a fun series, a bit uneven and a few dated references but a lot of good qualities. It would be nice to see it reprinted some day in a nice permanent format.
Published 1983