I used to keep closer track of what was coming out related to Kirby, but it's been a fallow few years for Kirby reprints, with DC and Marvel having gotten most of the material they claim the rights to and intend to reprint back in print and now just re-issuing it all in various combinations and other formats (usually with the same flaws as previous reprints).

Fortunately, there has been some material from TwoMorrows, such as JACK KIRBY'S DINGBAT LOVE (with some unpublished romance and kid-gang material from the 1970s) and DESTROYER DUCK GRAPHITE EDITION (featuring his 1980s collaboration with Steve Gerber reproduced from the pencils, wherever possible). And usually something unreprinted in most issues of THE JACK KIRBY COLLECTOR.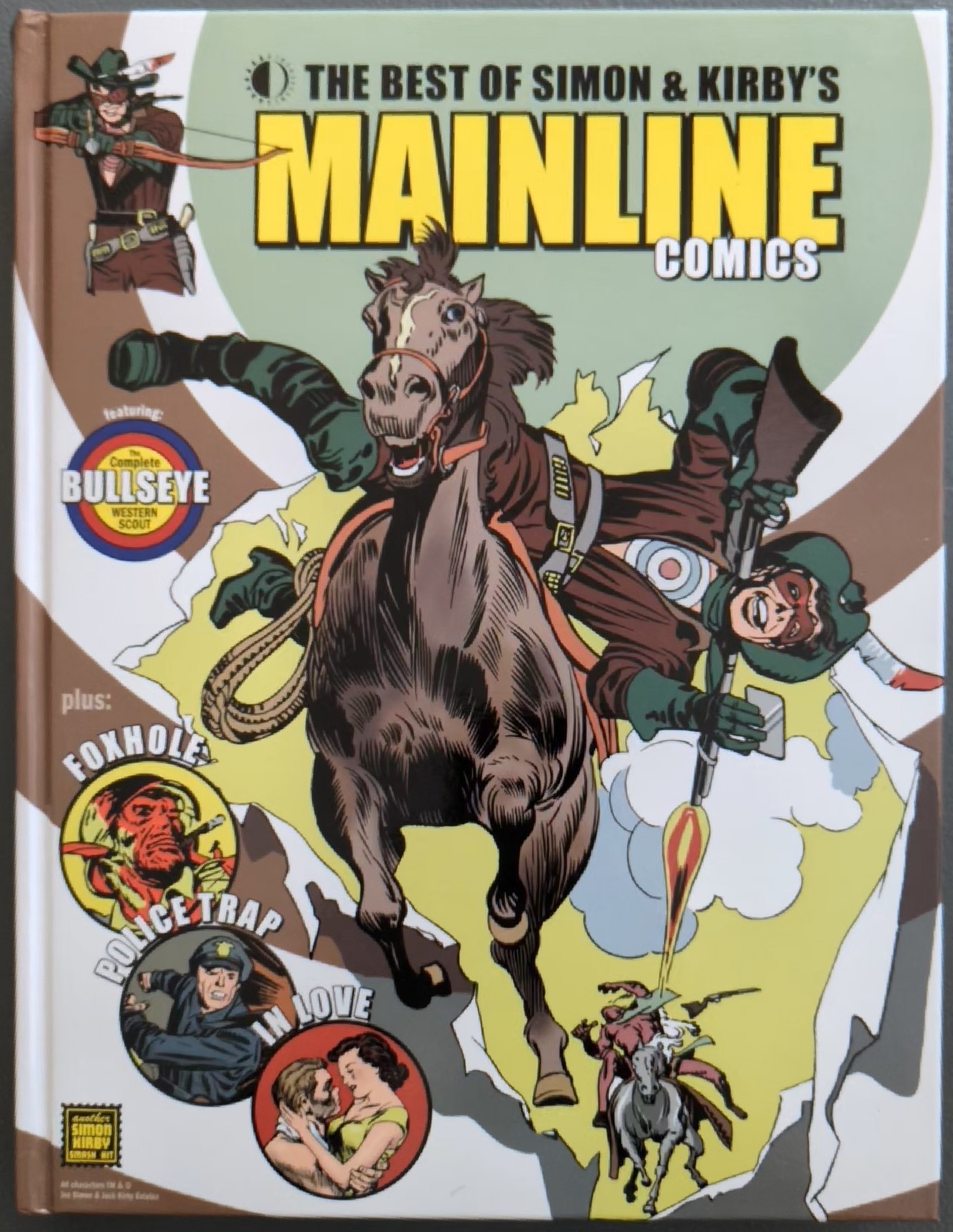 But now is the big one, THE BEST OF SIMON & KIRBY'S MAINLINE COMICS, a big 262-page hardcover look at the short-lived publisher (17 comics in four series from 1954-1955, with some additional material in 1955 as the books continued from Charlton) founded by Jack Kirby and Joe Simon. This book has all the material attributed to Kirby from the four books (BULLSEYE, FOXHOLE, IN LOVE and POLICE TRAP), plus some highlights of the non-Kirby material (in particular Mort Meskin).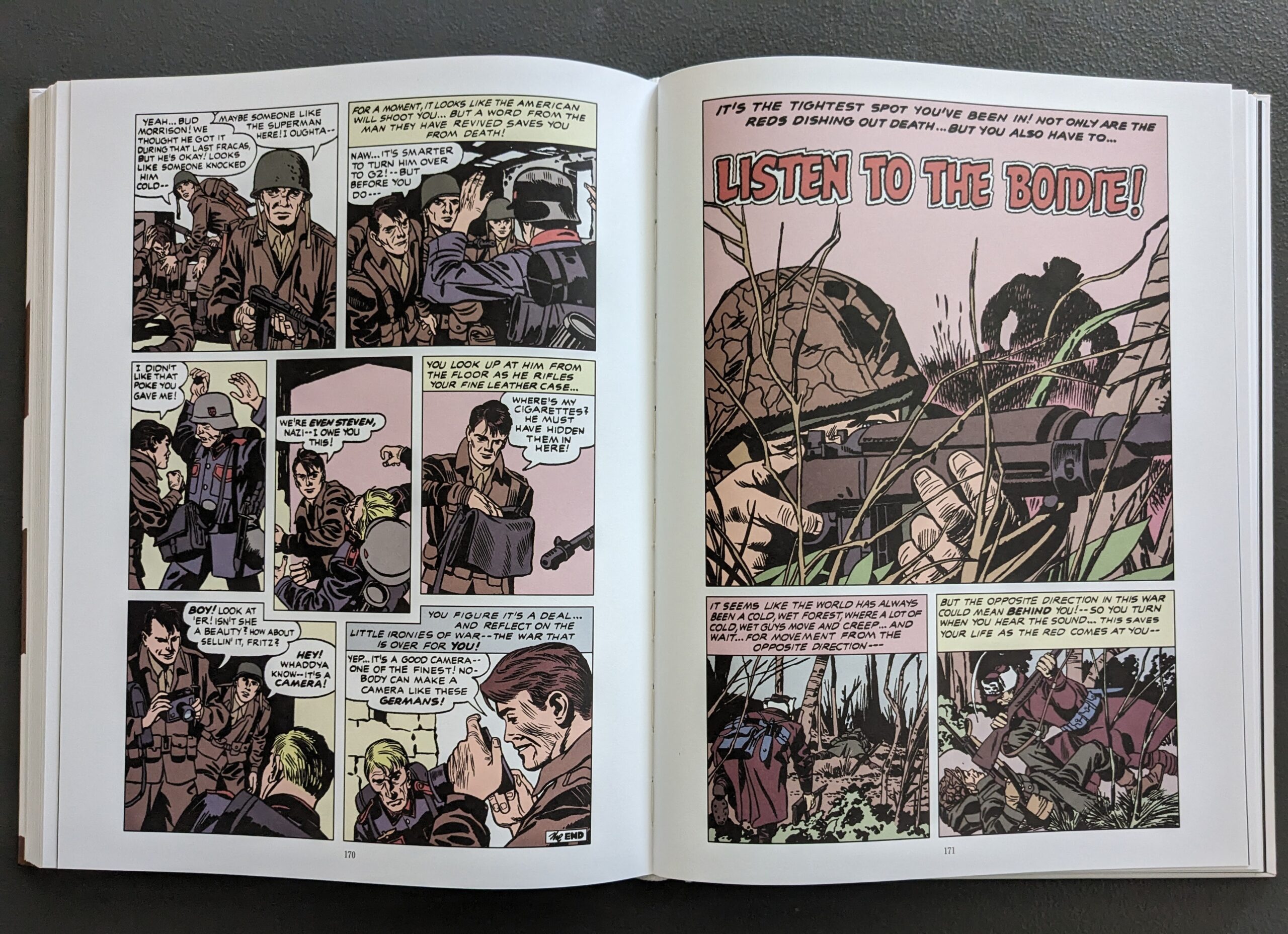 See the link for an extensive preview and ordering information, or check with your favourite bookstore using ISBN 9781605491189.
This was probably the biggest hole in the Kirby reprint library (at worst tied with a proper edition of at least the best of the Prize romance work, a complete run of which would fill up at least eight books like this), so good to finally see it available. I guess this moves 2001: A SPACE ODYSSEY up a rung on that ladder…