Edited reprint of the Cap story from TALES TO ASTONISH #86 [1967] in this issue. Pretty straight forward story, Cap has to enter a secret base of an unnamed foreign government to make contact with an undercover SHIELD agent, who is unfortunately cracking under the strain, although he manages to die a heroic death saving Cap.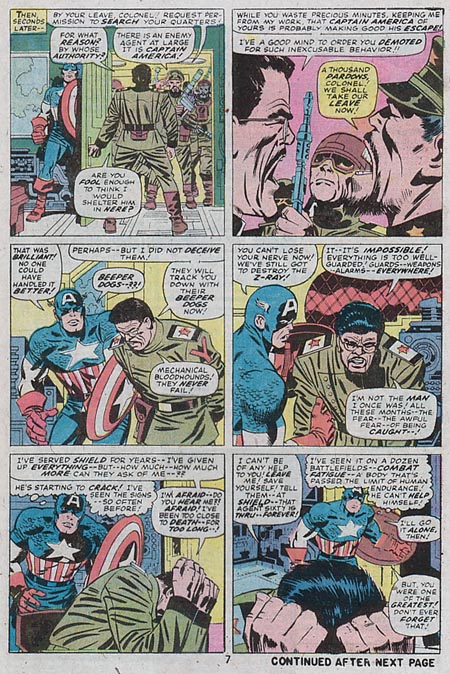 Along the way, Cap has to fight a giant robot, a mechanical bloodhound, high-tech flame-throwers, experimental air-cars and crawl through some high-tech duct-work. All lovingly rendered by Kirby.
The cover is also from ToS #86, Frank Giacoia inks both that and the edited to 9-pages of the story.