In this reprint from FANTASTIC FOUR #80 (1968), "Where Treads the Living Totem", the FF get a note from Wyatt Wingfoot, gone back to visit his tribe, about some mysterious goings-on involving an old legend. Having nothing else to do while waiting for Sue to have her baby, the menfolk go off, and lucky for Wyatt that they do.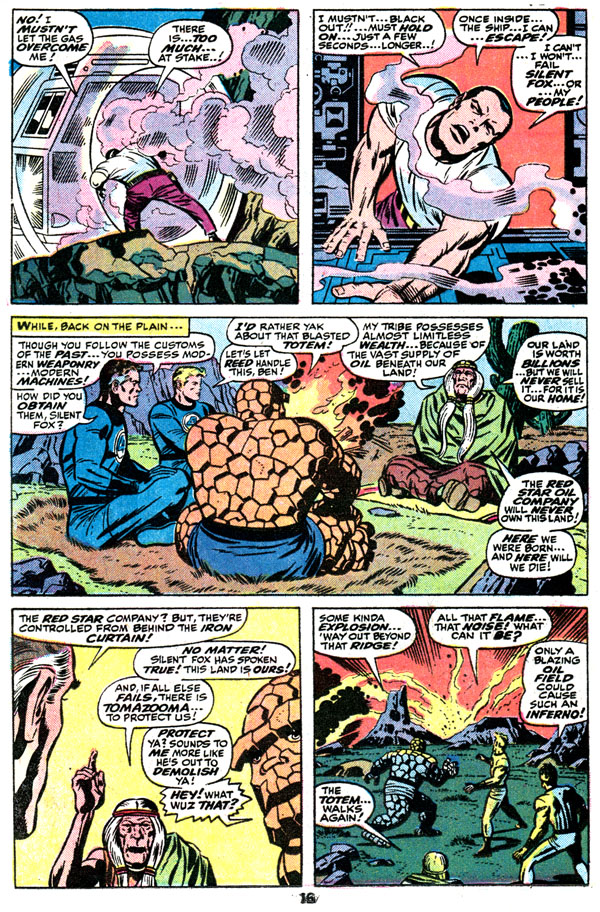 The oil-rich land of his people is being attacked by a giant robot in the form of their mythic protector Tomazooma, in hopes of scaring them off the land. Great looking design for the robot, and a lot of fun action with the FF and Wyatt's tribe against the robot, and a lot of good character interaction among the boys.
One page is edited for this reprint, a splash of Ben dancing with Johnny about the prospect of going on vacation. Joe Sinnott inks the now 19-page story and cover.
Published 1976