WHO'S WHO #16 featured four Kirby drawn entries (as well as Brian Bolland drawing the Kirby designed Morgaine le Fay from THE DEMON).
Mother Box gets an entry, inked by Mike Royer. Simple enough image of three styles of Mother Box, with backgrounds of the use of it at the hands of Orion, Scott Free and the Forever People.
New Genesis gets a page, inked by Greg Theakston. Four images of various scenes, including a nice one of the memorial statues, and a background of the destruction of New Genesis from THE HUNGER DOGS.
The New Gods get a great double page spread, inked by Theakston, with 29 characters in a big crowd scene (with, oddly, Fastbak being the largest one, right up front), as well as headshots of each.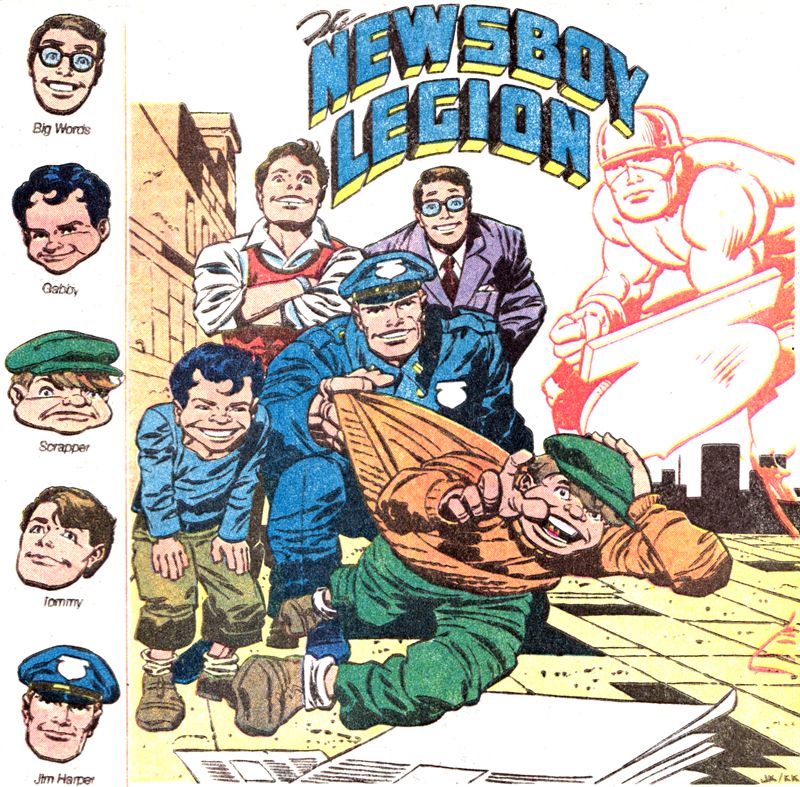 And the Newsboy Legion get a page, with a scene of the team back in Suicide Slum with their guardian, officer Jim Harper, inked by Karl Kesel.
Published June 1986