The final issue of FOREVER PEOPLE sees the kids on the run from one of Darkseid's minions, Devilance. They do well, but are sort of hamstrung by their refusal to kill, something Devilance has no problem with. They end up on a pacific island (which I notice has those Easter Island giant head statues that Kirby seems to like so much, although they don't enter into the story) for their last stand. Meanwhile, in another dimension, the Infinity Man is still where Darkseid banished him, cut off from the Forever People and recovering on the peaceful world of Adon.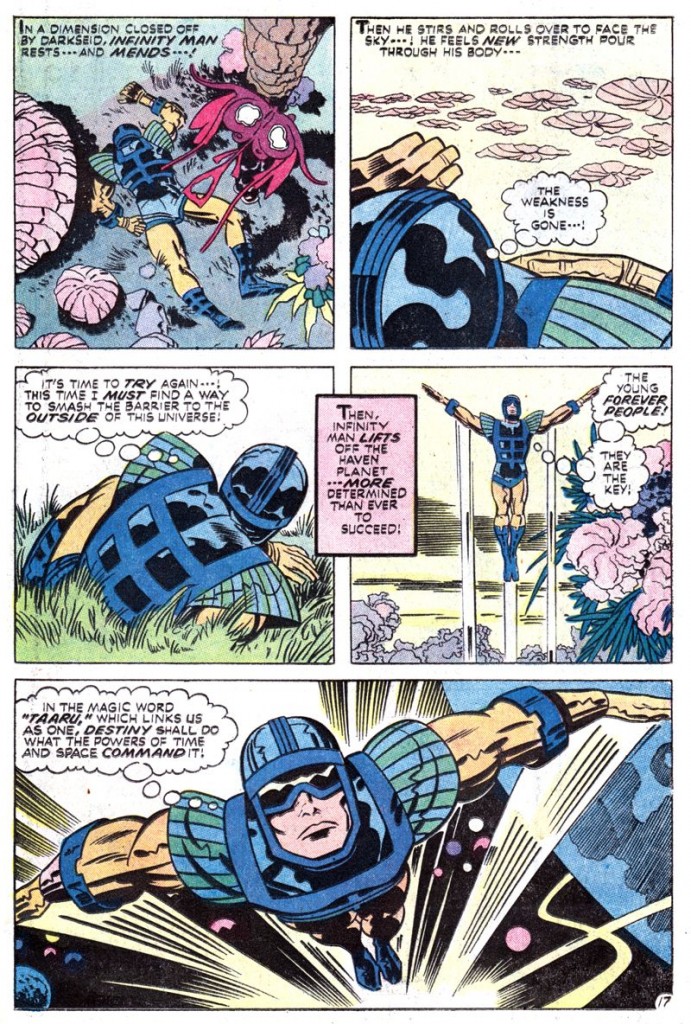 For reasons that escape me, he's able to make contact with the kids again, and trades places with them and battles Devilance to the end, leaving the Forever People on Adon. Obviously a quick wrap-up for the cancelled book, I always get the feeling that I'm missing something obvious in this story, some key to the whole. Nice looking book, though.
Mike Royer inks the 22-page story and cover. And since it's on my mind, he uses those extra thick panel borders that I mentioned earlier, although less frequently than the once-a-page that he did in the other story where they stood out.
Published 1972