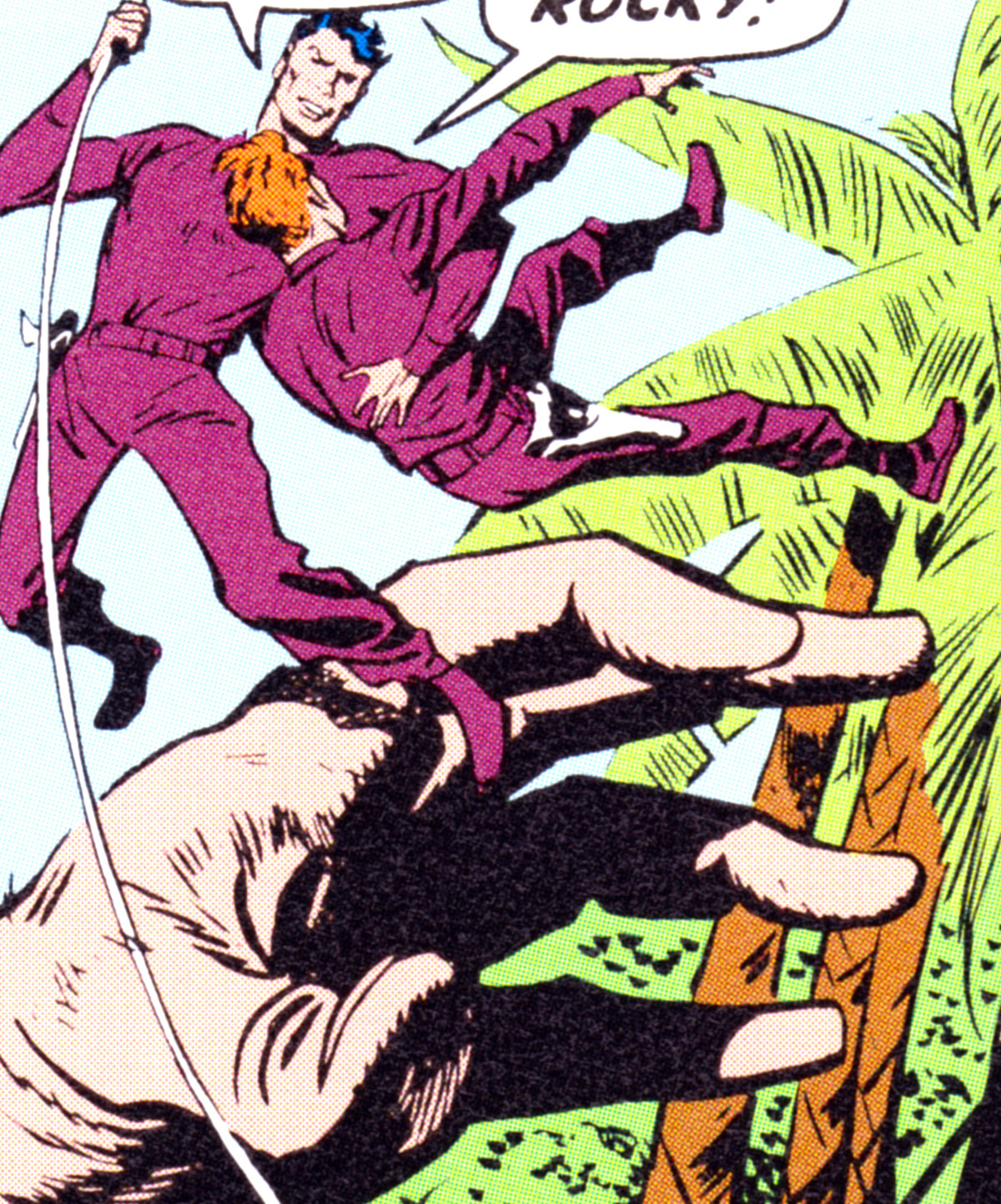 "The Menace Of The Ancient Vials" is a 24-page Jack Kirby story featuring the Challengers of the Unknown, first published in SHOWCASE #12 [1958], the last of four SHOWCASE issues of the feature, which led directly to the on-going Challs series a few months later. Kirby would continue to draw the series for eight issues for an even dozen issues.  In the through-line of Kirby's career it's an interesting link between the kid gang books of the 1940s and some of the super-hero teams of the 1960s. It was written with Dave Wood, and I think at one time or another it's been credited to every inker who worked on Kirby's work in that era. DC's opinion in recent reprints seems to be George Klein.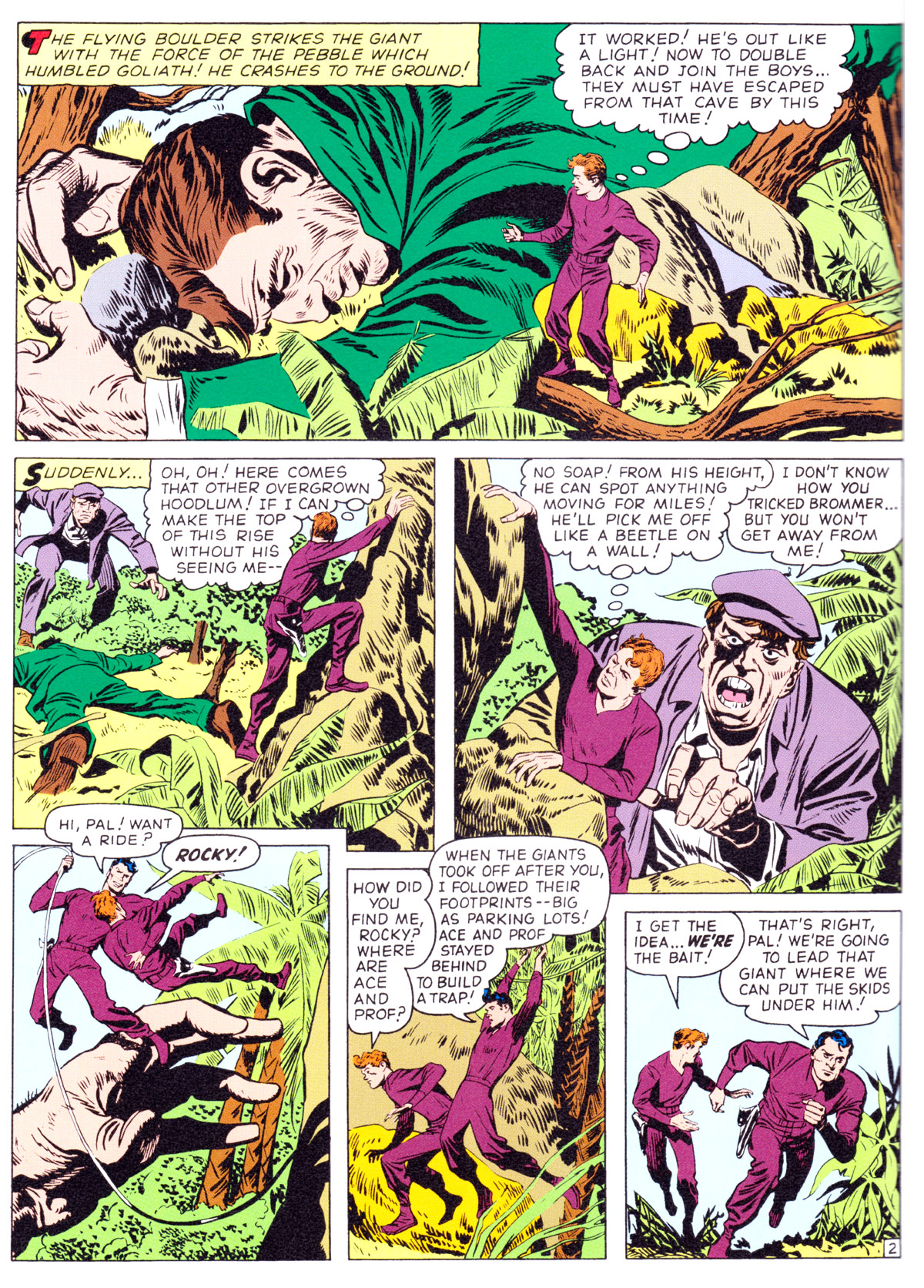 The Challengers begin the story in flight in pursuit of the gang of Karnak. The criminals take refuge in the isolated island home of an archaeologist doing experiments on some ancient vials he found. As the Challengers approach, Karnak has his men drink the contents of the first vial, turning them into giants who go out and fight and are defeated by the Challs.
Two other vials release a fire monster and a sea monster, allowing Karnak to escape back to the mainland with the two remaining vials, one of which creates fifty clones of him which go on a crime wave. The Challs track down the real Karnak, who tries to escape using the final vial, which turns out just to be an antidote for the previous one.
The plot this time, especially the ending, is kind of a letdown, but along the way there are some cool things for Kirby to draw, especially the flame monster.
https://www.comics.org/issue/14184/#116048
CHALLENGERS OF THE UNKNOWN #77 [1971]
CHALLENGERS OF THE UNKNOWN ARCHIVES #1 [2003]
SHOWCASE PRESENTS CHALLENGERS OF THE UNKNOWN #1 [2006]
SHOWCASE PRESENTS SHOWCASE #1 [2012]
CHALLENGERS OF THE UNKNOWN BY JACK KIRBY [2012]