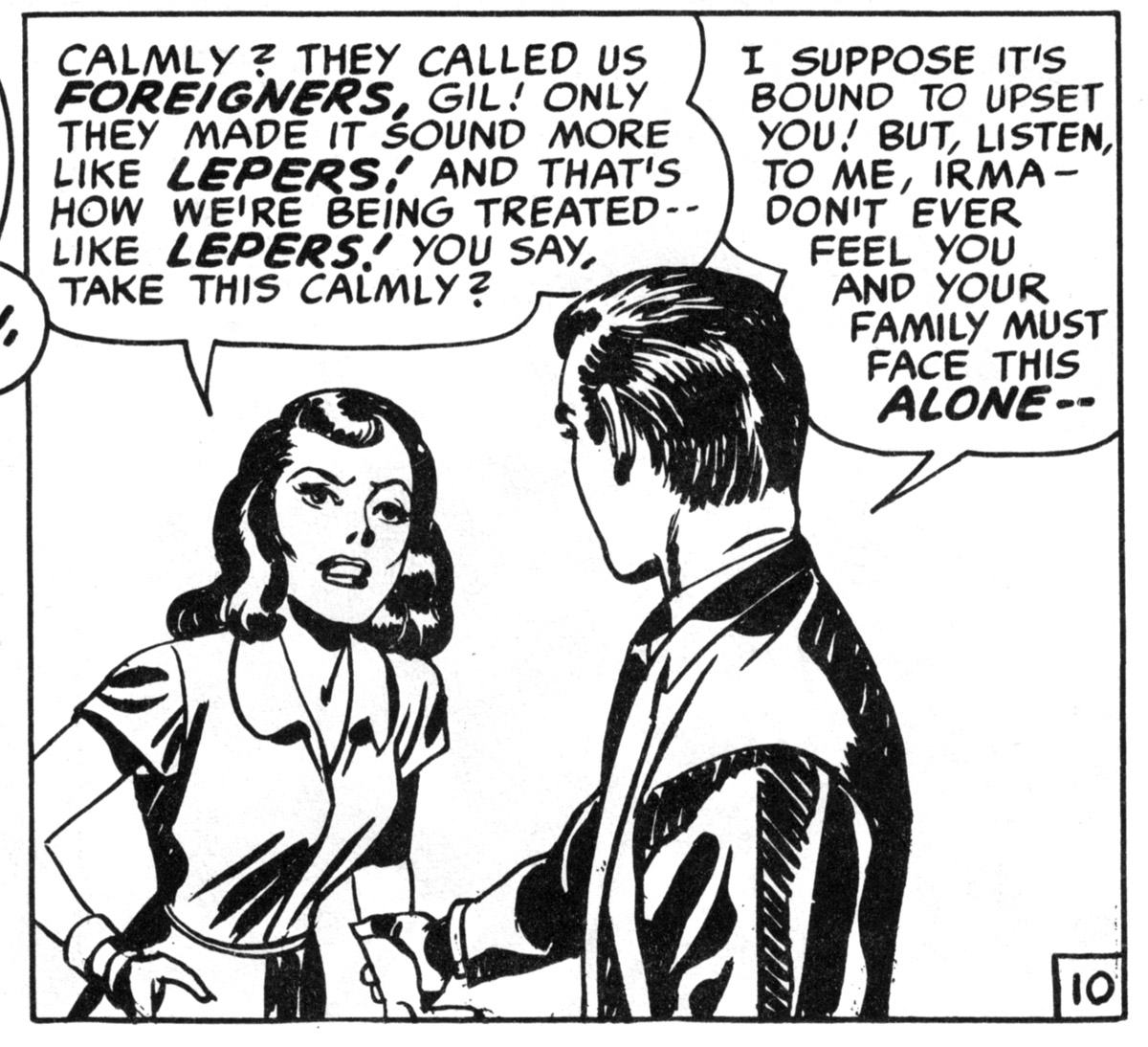 "Different" is a 14-page romance story by Simon&Kirby from YOUNG ROMANCE #30 [Vol 4 No. 6] [1951]. It's unfortunate that the romance comics are probably the least reprinted genre of Kirby's career, with thousands of pages never reprinted (and even more never in decent colour). Of those I've read this is probably my favourite, a powerful and mature story about prejudice in post-war America.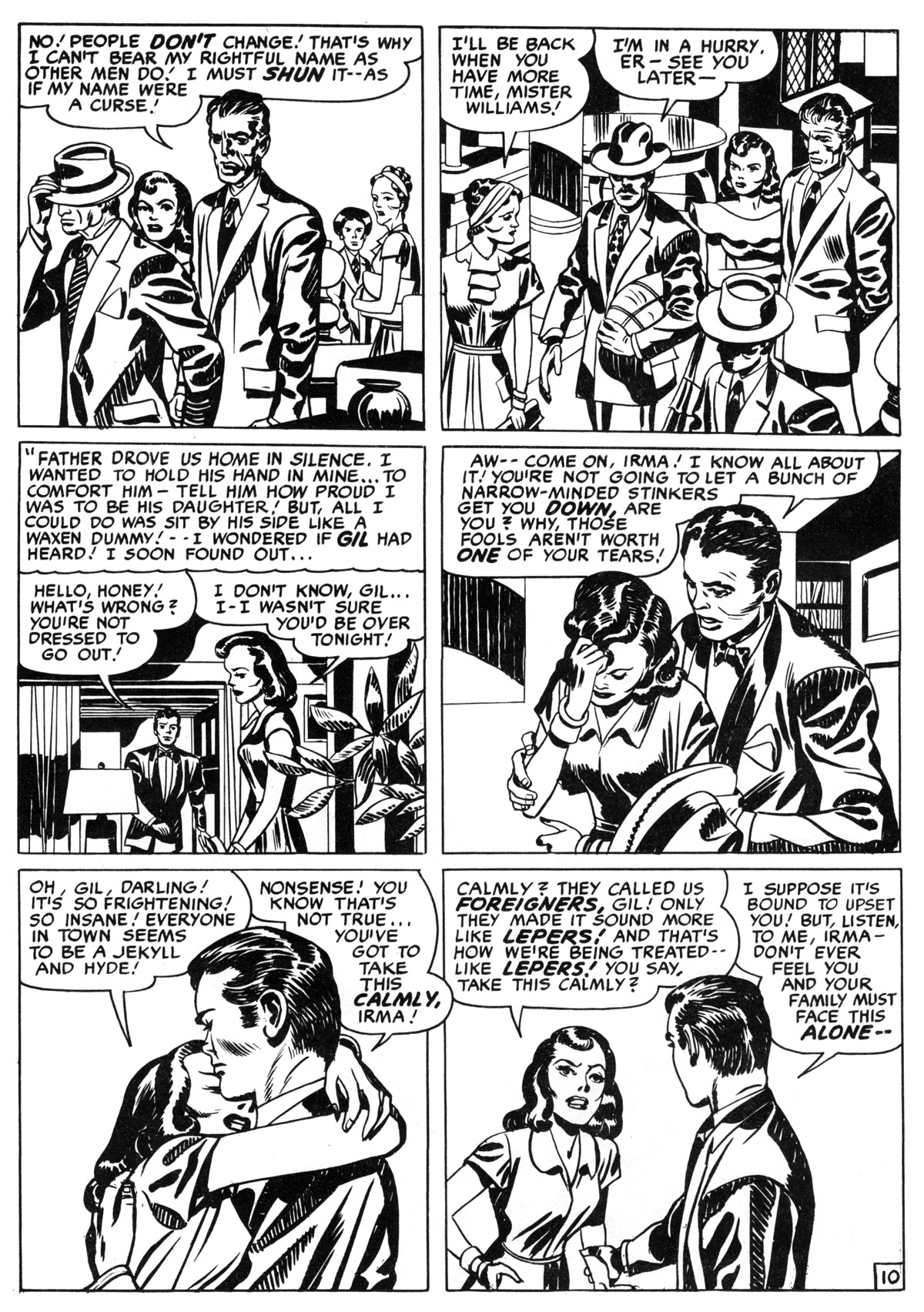 This story is narrated by Irma Williams, daughter of a furniture salesman who has moved his family to the small town. Her family finds the people there very friendly, and quickly falls in love, only to find the facade collapsing when people find out that the family has changed its name from Wilheim.
A very densely plotted and well scripted story, ending with a promise of hope but no easy answers. While the plot doesn't allow for the over-the-top action scenes that many of these stories feature, you do get a great variety of characters, lots of great clothing and crystal clear body language and facial expressions that reinforce the story.
I especially like this bit of narration:
"I looked at these people whose community life we were to share, and I liked what I saw… they were warm, considerate, god-fearing folk! Even now, after all they have done to me, I marvel at the vileness that lives inside them, that was part of them all the time…"
https://www.comics.org/issue/225738/#1029091
REAL LOVE [1988]