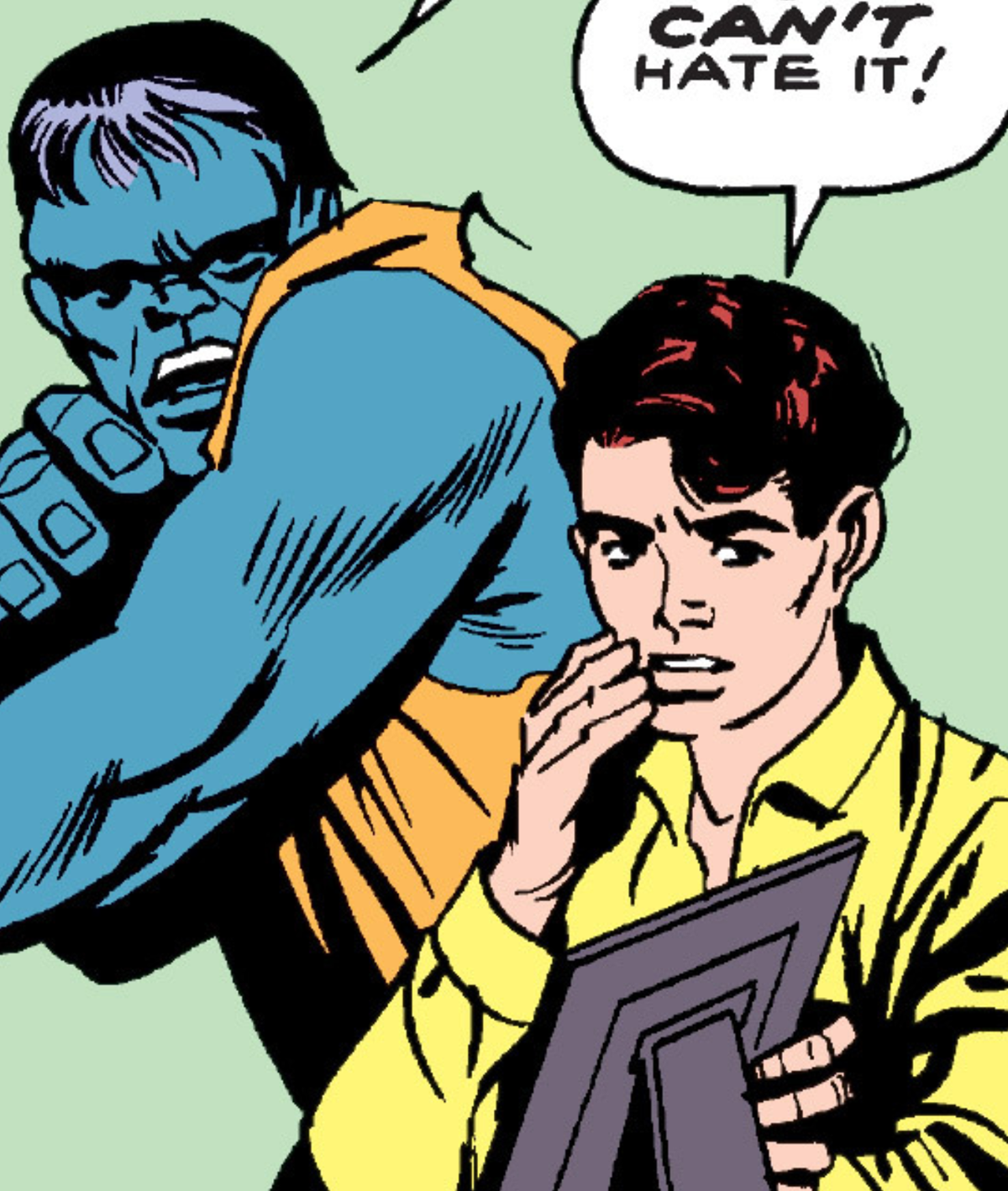 "The Coming Of The Hulk" is a 24-page Kirby story inked by Paul Reinman and first published in THE INCREDIBLE HULK #1 [1962], introducing the long-running (after a rocky start) Kirby creation.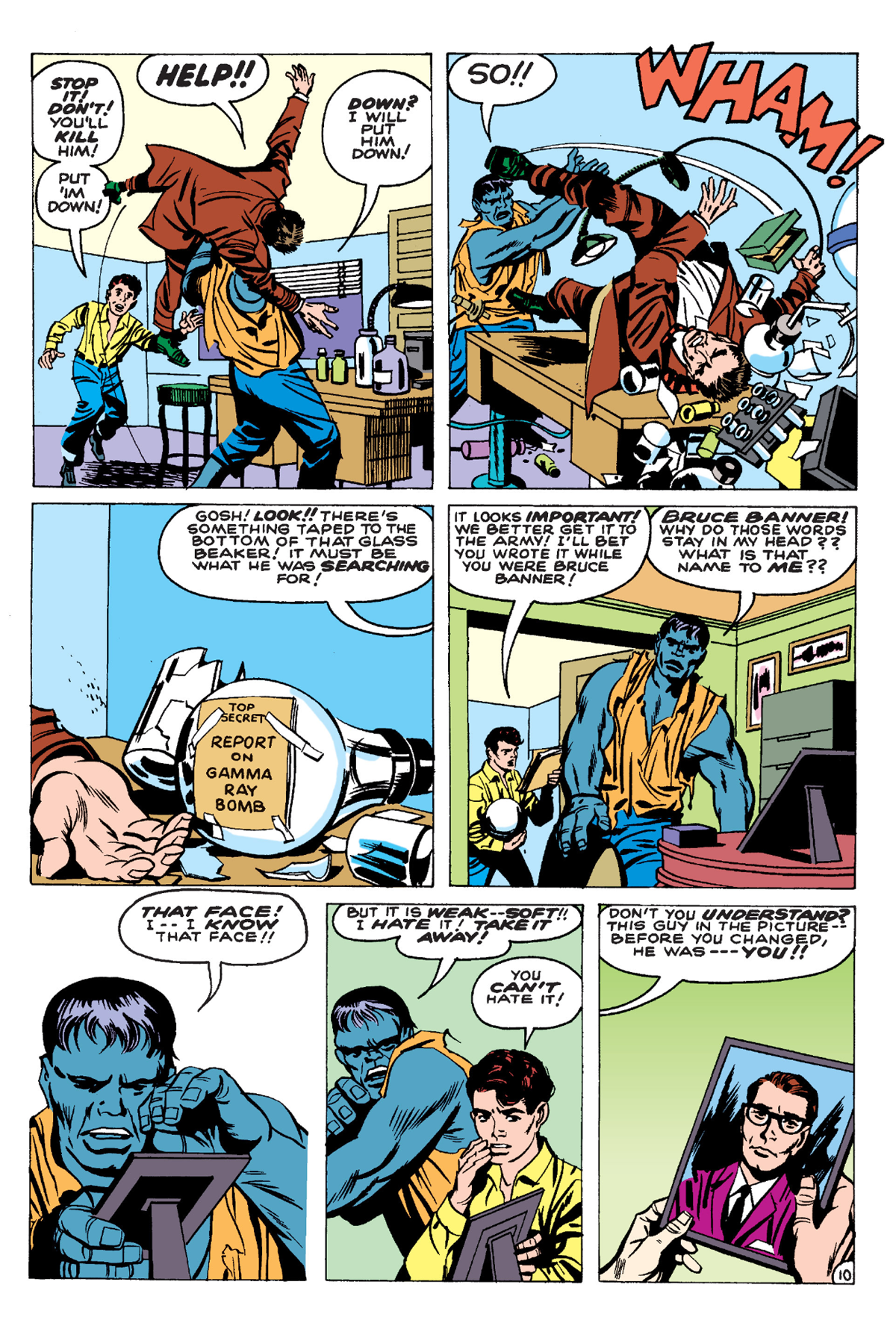 "This is the often re-told and embellished origin of the Hulk, with the introduction of Bruce Banner, Rick Jones, Betty Ross and General Thunderbolt Ross. Banner is a scientist testing a gamma bomb for the army, under General Ross, but when teenager Rick Jones trespasses on the testing site Banner is caught in an explosion of his own device, thanks to a Soviet agent in the lab.  The radiation causes him to turn into the monstrous Hulk whenever the sun goes down, a creature of brute force who has contempt for his alter ego. Banner and Jones go on the run, winding up captured by a deformed communist genius named the Gargoyle and taken behind the Iron Curtain.
A pretty decent introductory story, with a lot of the elements that would define the series. Some of the art is excellent, including the classic gamma bomb scene, with Banner trying to rescue Jones, Banner catching the explosion just on the edge of the protective trench and the hours long scream that follows. There are several good sequences of the tranformations to and from the Hulk, especially the one when Banner is driving a jeep and we just get a close-up of the hands for three panels. Reinman is far from my favourite Kirby inker in this period, but this is definitely one of his better jobs.
https://www.comics.org/issue/16935/#132492
MARVEL TALES ANNUAL #1 [1964]
ORIGINS OF MARVEL COMICS [1974]
MARVEL MASTERWORKS #8 [H-001] [1989]
MARVEL MILESTONE EDITION – THE INCREDIBLE HULK NO. 1 [1991]
MARVEL LIMITED – FANTASTIC FIRSTS [1994]
HULK – BEAUTY AND THE BEHEMOTH [1998]
ESSENTIAL HULK #1 [1999]
FANTASTIC FIRSTS [2002]
TARGET MARVEL CLASSIC ORIGINS [2004]
INCREDIBLE HULK OMNIBUS #1 [2008]
MARVEL MASTERWORKS – THE INCREDIBLE HULK #1 [2009]
MARVEL FIRSTS – THE 1960S [2011]
MARVEL KNIGHTS HULK – TRANSFORME [2014]
STAN LEE – MARVEL TREASURY EDITION [2016]
INCREDIBLE HULK EPIC COLLECTION – MAN OR MONSTER [2016]
(among others)