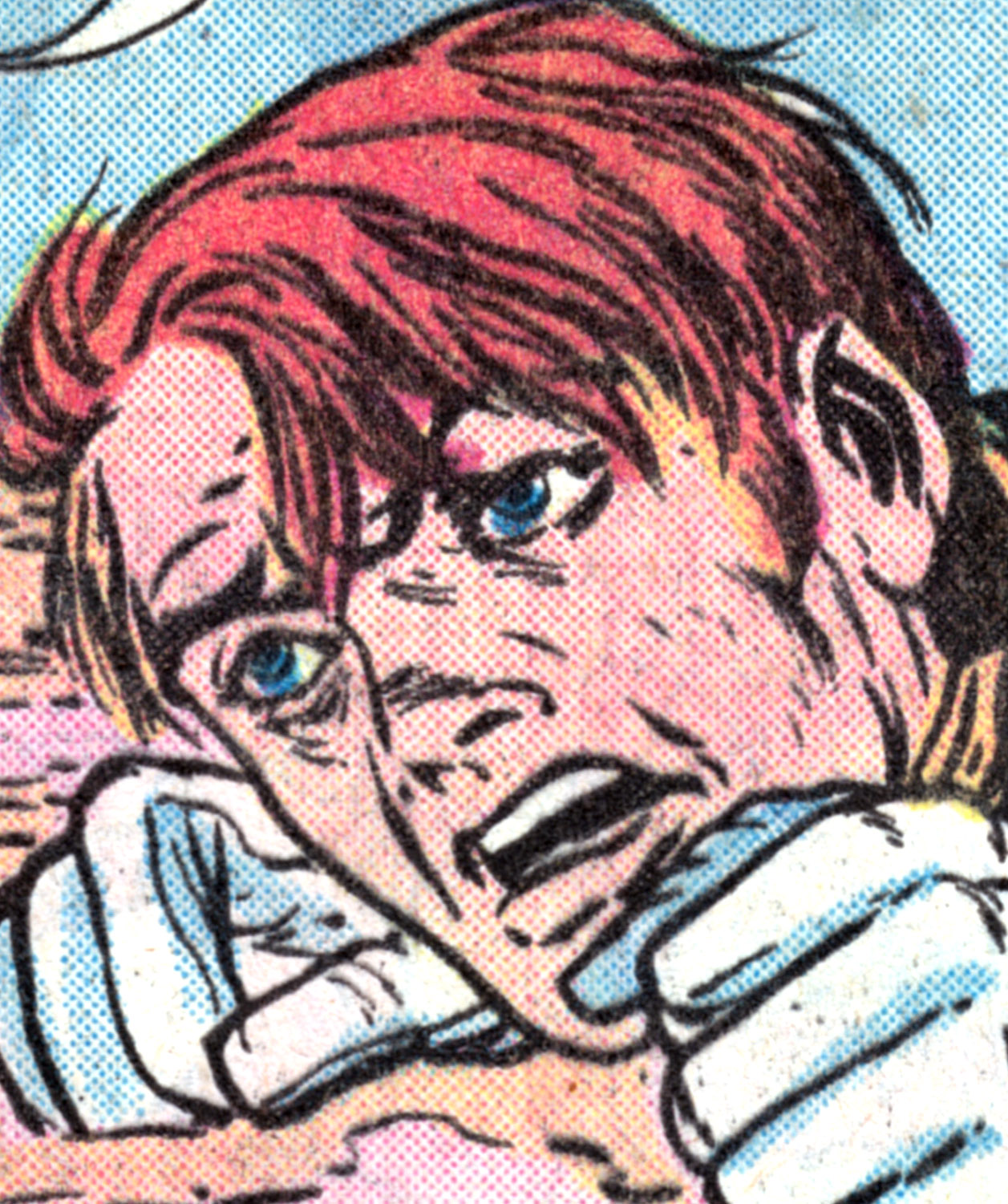 "Doom In The Desert" is a 7-page western story by Jack Kirby, inked by Dick Ayers and originally published in RAWHIDE KID #28 [1962]. The original Rawhide Kid was a short-lived series in the 1950s, cancelled after 16 issues. In 1960 the character name was re-used for this Kirby creation. Kirby stayed on interior for 16 issues, a bit longer on covers, and the series lasted for almost two decades, 135 issues of the main title (most of the later ones reprints), plus additional reprints in an annual and a 46 issue run of THE MIGHTY MARVEL WESTERN. The character has also been revived many times since for new stories and reprints.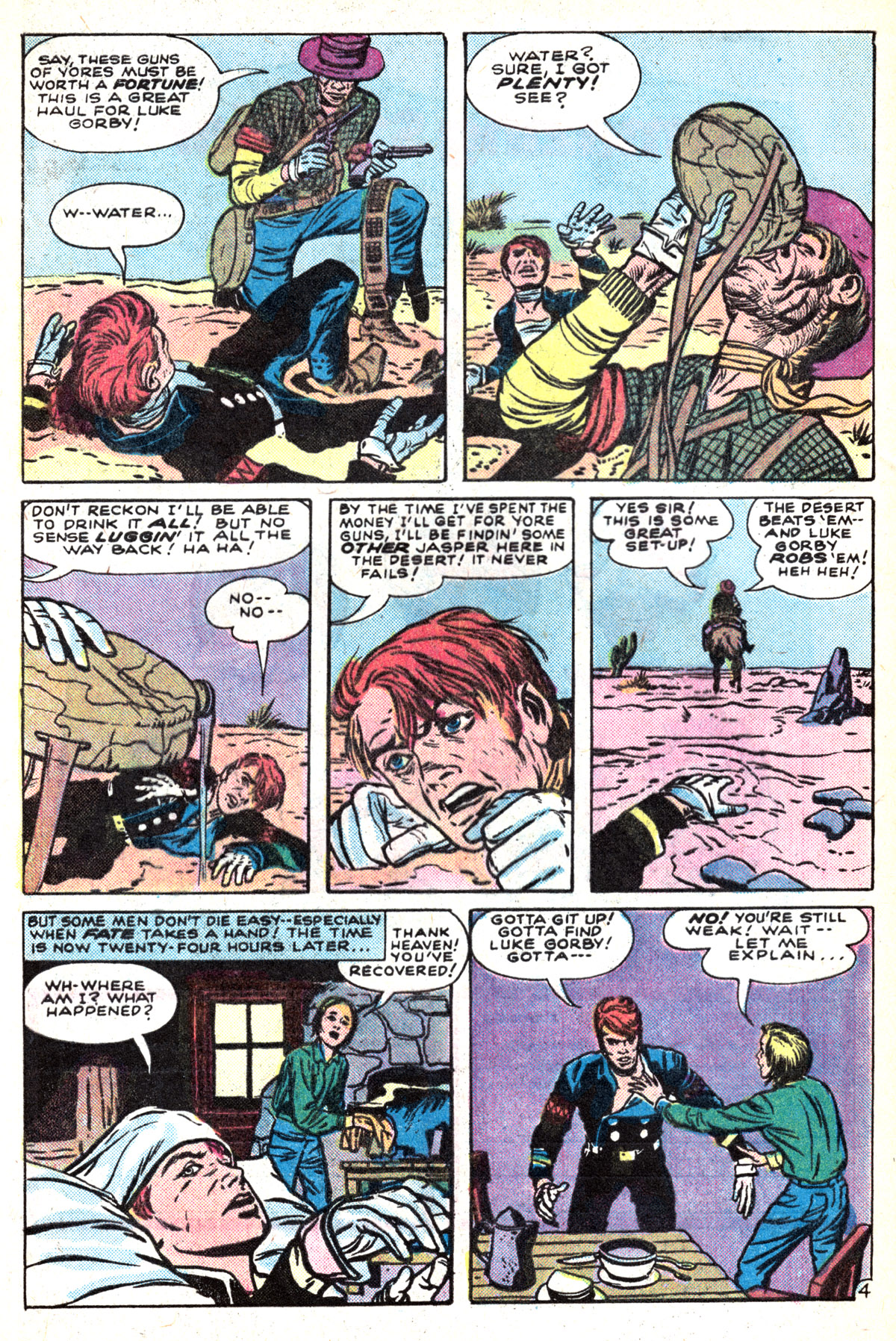 In this story, the Kid wins a shooting contest, and gives some of the money to the widow of a sheriff he once rode with. Meanwhile, some spectators belatedly recognize him as a wanted outlaw and he has to escape into the desert. Here we see the Kid's typical gallantry bordering on stupidity, as he gives the last of his water to his faithful steed Nightwind. Following this he finds himself robbed and left to die by a thief, then rescued by said thief's sister (who is unaware of his criminal ways) and conflicted about his desire for revenge and his reluctance to cause pain to the gal who saved his life.
A pretty busy story for just 7-pages, this might be my favourite Kirby Rawhide Kid story. The scene of the Kid suffering from dehydration in the desert is extremely well rendered, and the ending is nicely unconventional for this kind of story.
https://www.comics.org/issue/16990/#132808
THE MIGHTY MARVEL WESTERN #6 [1969]
THE MIGHTY MARVEL WESTERN #44 [1976]
MARVEL MASTERWORKS #87 [2007]
ESSENTIAL RAWHIDE KID #1 [2011]