Kirby's first new series on his return to Marvel, a few months after he re-took the reins of CAPTAIN AMERICA, was THE ETERNALS. It also had the most complex set-up, with two hidden races emerging, the god-like Eternals and the monstrous Deviants.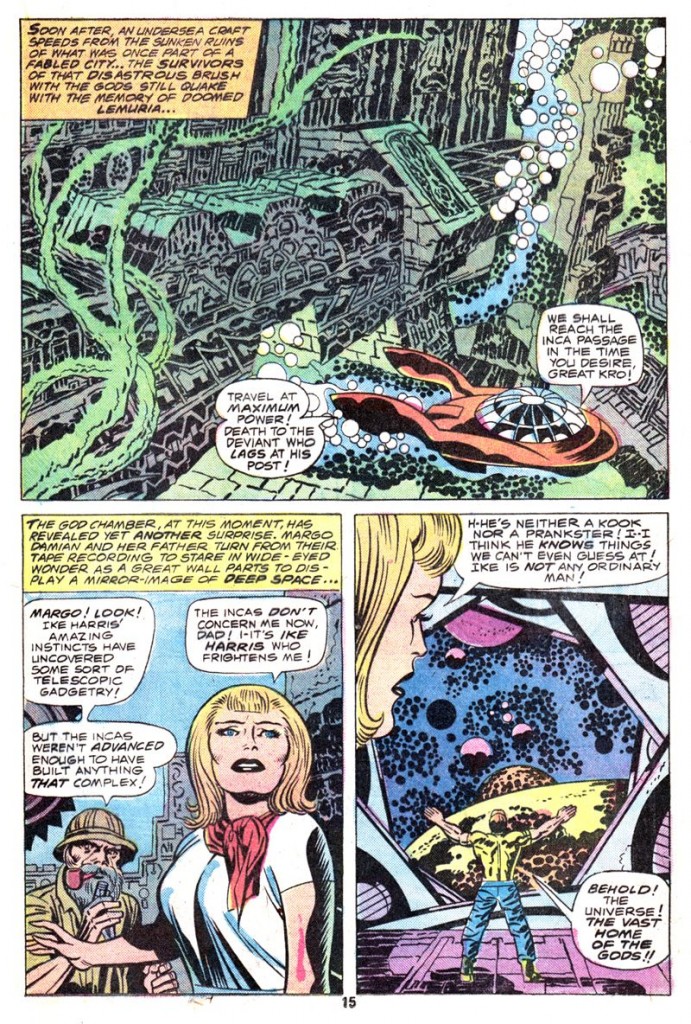 The first issue eases into the concepts, with just one of the Eternals, Ikaris, leading a father and daughter archaeologist team to a chamber of alien beings in South America, explaining the basis of the Eternals/Deviant setup, and then being attacked by a group of Deviants led by Kro.
Kirby really goes all out in the art for this. He opens big, with two full page splashes and a double page splash making up the first four pages, with detailed images of the huge constructs in the chamber. He continues with such nice images as the underwater Deviant city, the mountain home of the Eternals and more, all well inked by John Verpoorten (with a cover inked by Frank Giacoia). All in all it's a good set up to what would be an entertaining and fairly long-lived series (19 issues and a double sized annual).
Published 1976.