FIRST ROMANCE MAGAZINE #42, 1956. One of the Harvey romance covers Kirby did in that era. An average Kirby cover, but I'm assuming the art doesn't refer to story in the caption. Check out this juxtaposition: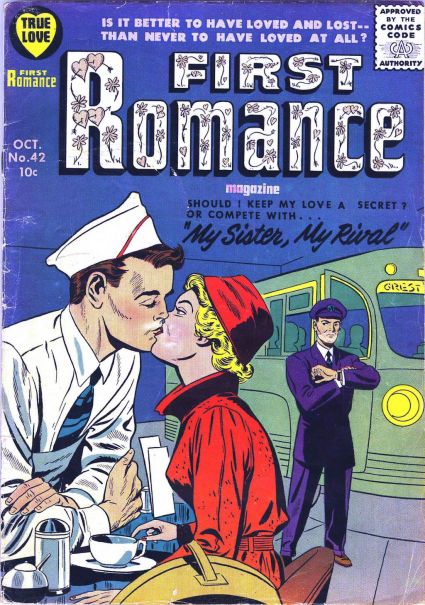 If you can't read it, it says
Should I Keep My Love a Secret? Or Compete With… "My Sister, My Rival"
Now, if that referred to this cover, by romance comic standards, it would be the bus driver in the background who's speaking, meaning that's his sister in the foreground, and she's his rival for the affections of the coffee-counter guy. Now, I've got no problem with that, but I don't think it would have gotten that code seal in the corner in 1956 with that plot.