Despite a generic Joe Kubert cover showing the Losers wandering into a German trap, this is another Kirby issue of OFF and set in Burma, where the Losers team with a British officer, Major Soames, to set up an observation post in an area where the Major previously lost his whole regiment.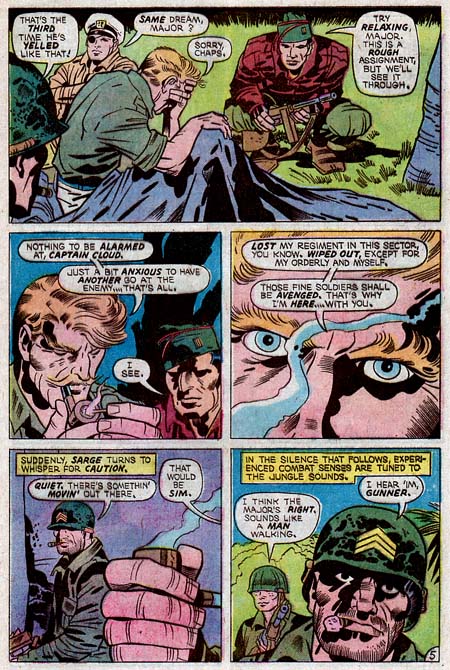 Ever since, the Major is plagued by vivid dreams involving demons, bottomless pits and multi-armed creatures. The Losers manage to fulfil their mission among the ruins of a temple, but the Major finds his dream coming to life.
Not the greatest main story, but there's a lot to like about this issue, like the depiction of the dream, which Kirby always does well. I especially like this bit of narration:
Soon there is silence, the "Half-Sleep" of tired men… whose senses listen while their bodies regenerate for renewed action.
A nice description no doubt based on Kirby's own experiences in WWII.
D. Bruce Berry inks the 18-page story.
Published 1975