I kind of wish I could be more enthusiastic about this issue, which features the FF in battle against Daredevil, Thor and Spider-Man, following up on a story that had just appeared in DAREDEVIL where Doctor Doom briefly switched bodies with Daredevil. DD is back in his own body and goes to warn the FF, but they think it's still Doom. DD recruits Spider-Man and Thor to help hiim, but of course the FF think they're imposters as well.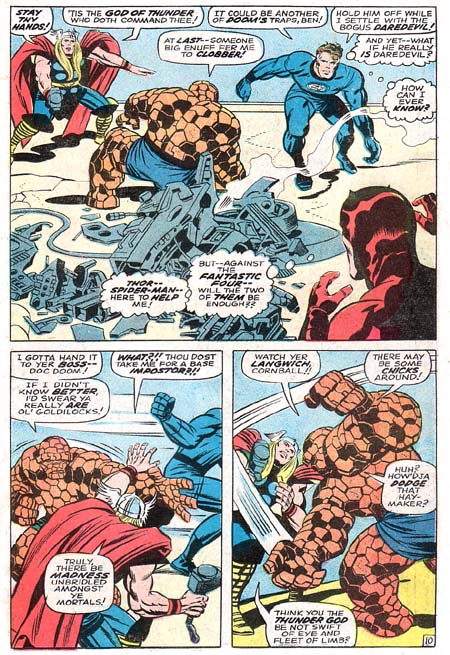 It's pretty much just a lot of fighting, very well drawn fighting, but pretty empty from then on until Sue shows up and clears everything up. This might have made a better middle of an epic story if it had some sort of set-up and resolutioin in the FF book itself, instead of batting clean-up to an issue of DD.
Joe Sinnott inks the cover and 20-page story, with some of the Spidey bits having John Romita's hand in as well.
Published 1968