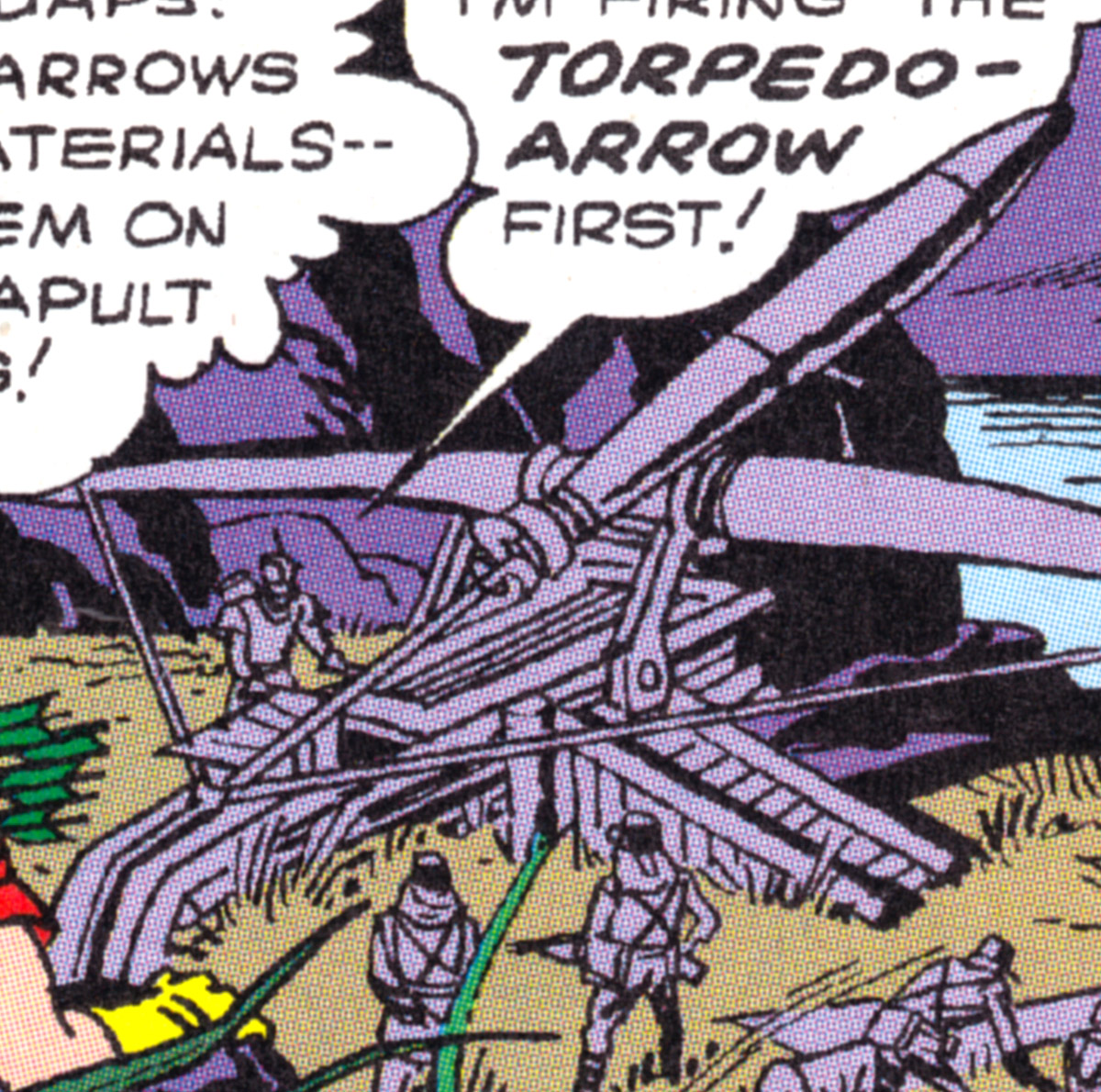 "The War That Never Ended" is a 6-page Green Arrow story by Jack Kirby published in ADVENTURE COMICS #255 [1958]. The writing is by Dave Wood, possibly co-plotted or re-written by Kirby, inks are by Jack Kirby, possibly with some assistance from Roz Kirby. Kirby did 11 Green Arrow stories during his 1950s run at DC, which are fairly entertaining, but compromised by DC's reluctance to deviate too much from their established house style, or do multi-chapter stories. They are among the last major examples of Kirby inking his own work.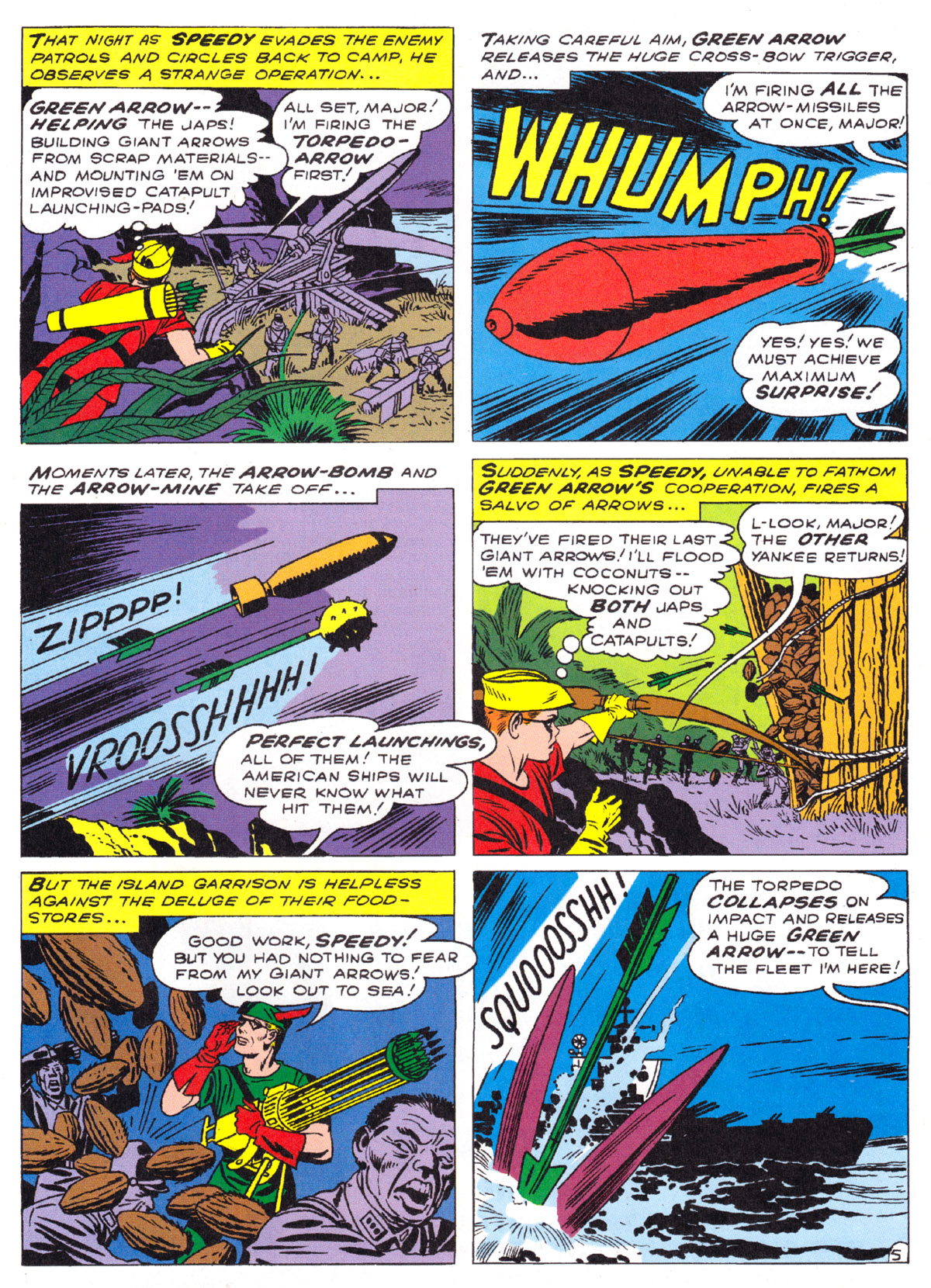 In this story, Green Arrow and Speedy are flying to Japan when their plane goes down in a storm.  Their liferaft ends up on an island occupied by Japanese soldiers who have been out of communication for thirteen years and think the war is still going on. They capture Green Arrow and force him to use his arrow technology to design weapons to attack a US naval fleet out on maneuvers.
Six pages (actually a bit less, with DC's format then having a large logo, usually a splash panel showing a scene from later in the story and an advertisement on the last page) isn't much to work with, but this story does manage to have a nice battle against sharks, several good action scenes and some very nice rendering of some of Green Arrow's fairly ridiculous weaponry. The story also has a few similarities to a story published four years later by another company.
https://www.comics.org/issue/14780/#120044
THE GREEN ARROW BY JACK KIRBY [2001]
SHOWCASE PRESENTS GREEN ARROW #1 [2006]
THE JACK KIRBY OMNIBUS #1 [2011]