Thanks to regular commenter Nick (who's provided some interesting observations on inking identification on various old posts) for providing the material for this entry. The cover to THOR #148 back in 1968 had some redrawing going on with the Thor figure. Thanks to a 1970s Italian reprint, you can see what the the original looked like.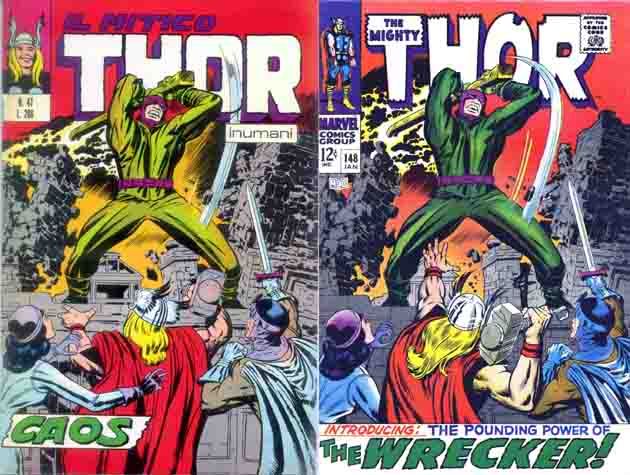 Yes, it's another one of those where we can all stand mystified that the re-drawing was deemed necessary, or even worth the time. No agreement on who did the modifications. The Kirby checklist lists Marie Severin, Nick is thinking Romita/Verpoorten.
And thanks to commenter Greg for mentioning that the original was auctioned a few years ago. Click for a big scan of the original artwork, or visit the original auction, where you can see that this puppy sold for almost $10,000.