Another story originally meant for SPIRIT WORLD #2, this one is about a man who has psychic abilities, and uses them to help the police solve crimes.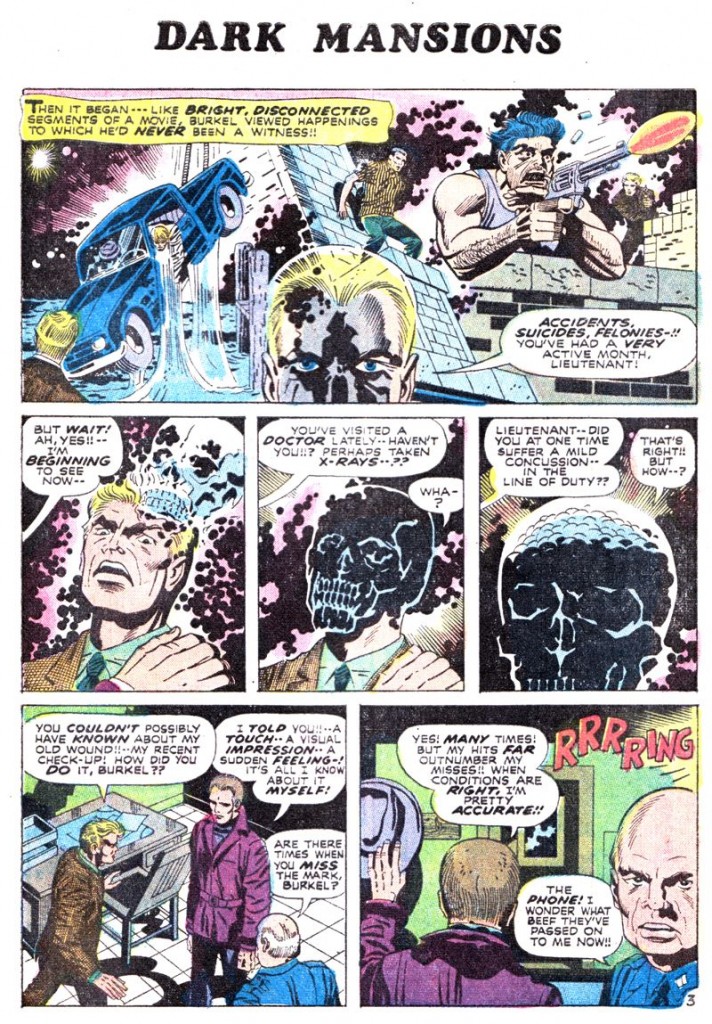 This is an interesting story, reads like something out of a 1950s issue of BLACK MAGIC, with a few pretty gory scenes and sudden violence. The art is what makes it, with sharp inks by Mike Royer really capturing the setting and the dark mood.
Also in this issue is a one page text feature on the subject of psychic mysteries, with a Kirby collage on the borders.
Published 1972