Kirby did four pieces for this issue of WHO'S WHO, all inked by Greg Theakston.
Beautiful Dreamer of the Forever People is up first, and is the best looking one this issue, with some nice images of her, including one of her conjuring up one of her illusions.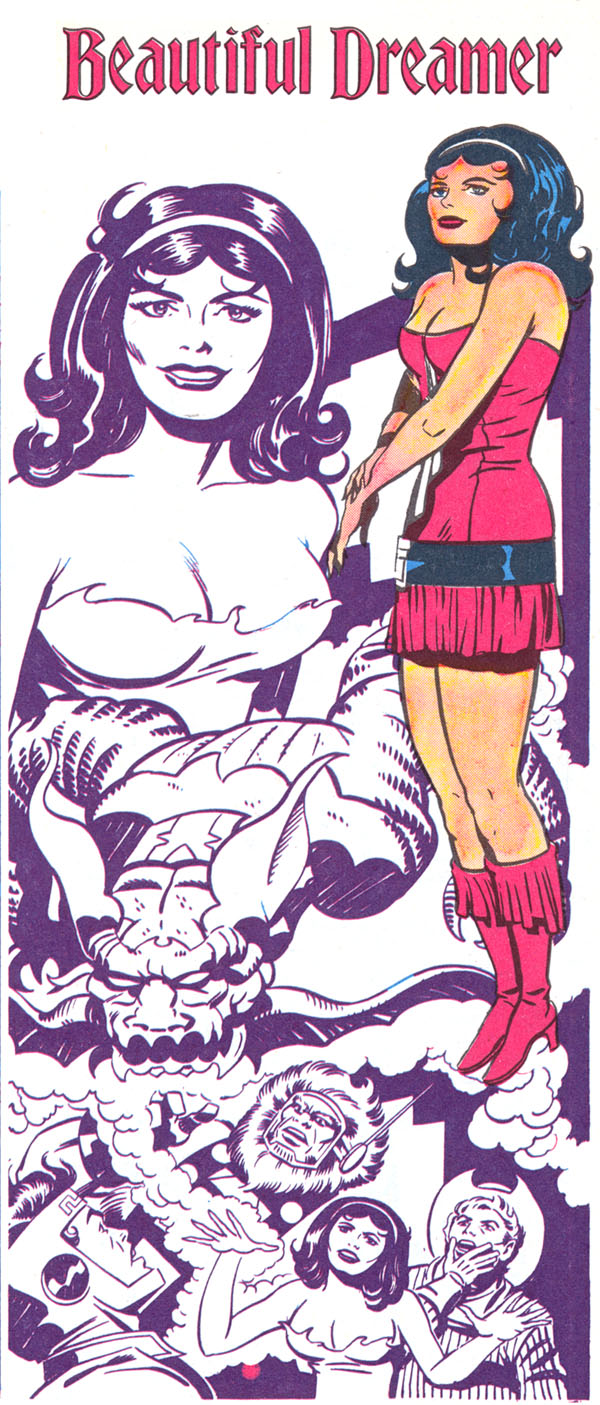 Ben Boxer from Kamandi is up next, showing how he transforms with his cyclo-heart.
Big Barda from Mister Miracle is here, too, although I would have expected a stronger image given some of the great Barda art from the 1970s. This one is just okay.
Another Forever Person, Big Bear, is the last Kirby entry in this issue, with some nice images of him and the super-cycle, one of those great Kirby vehicles.