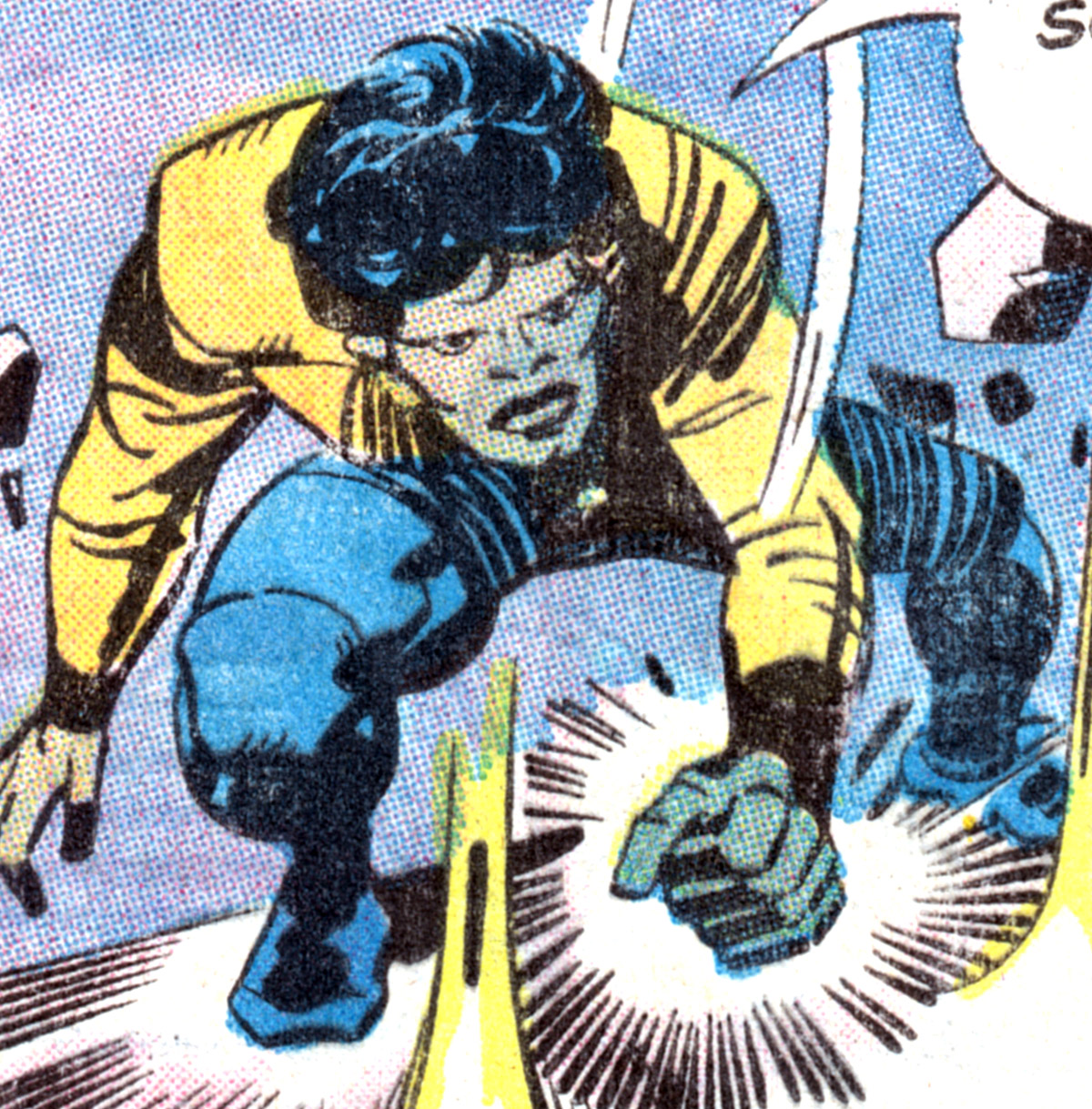 "Shilo Norman, Super Trouble" is a 20-page Kirby story from MISTER MIRACLE #16 [1973], inked and lettered by Mike Royer.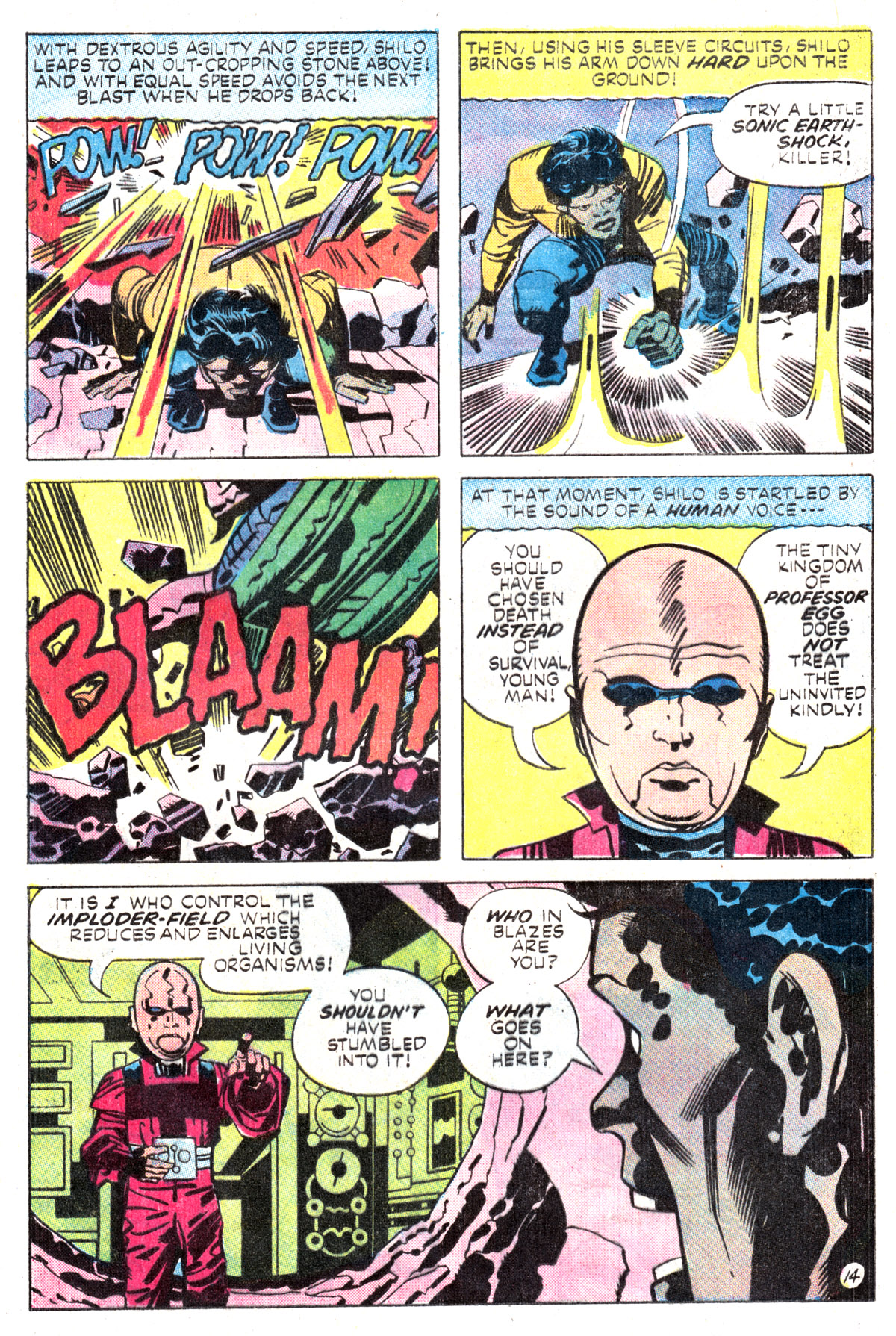 Following his introduction the previous issue, Shilo Norman is now training full-time as the apprentice to Scott Free in the escape artist trade. He keeps seeing a giant insect, which vanishes before anyone else can see it, and which then abducts Oberon and Barda while Scott is out of the room. When the insect next appears, Shilo attacks, ending up shrunk to insect size and facing off against  Professor Egg, who is creating a race of insect-human hybrids.
This all ends rather abruptly in an "all a dream, or is it" ending. Overall this is one of the weaker of the Fourth World stories, as there definitely seems to be an attempt to make Shilo the star of the book in the last few issues up to the conclusion. There are some imaginative creatures and well drawn action scenes, and some nice interplay among the characters in the first few pages which make up for the plotting weakness.
https://www.comics.org/issue/26846/#179145
JACK KIRBY'S FOURTH WORLD [2001]
JACK KIRBY'S FOURTH WORLD OMNIBUS #4 [2008]