This is a reprint of the Kirby/Ayers contribution to STRANGE TALES #82. I guess whoever it was who named the monsters was tired that week, so this one just got named "It". I'm sure he's mocked at the Atlas Monster reunions by Zzutak, Orrgo and Fin Fang Foom.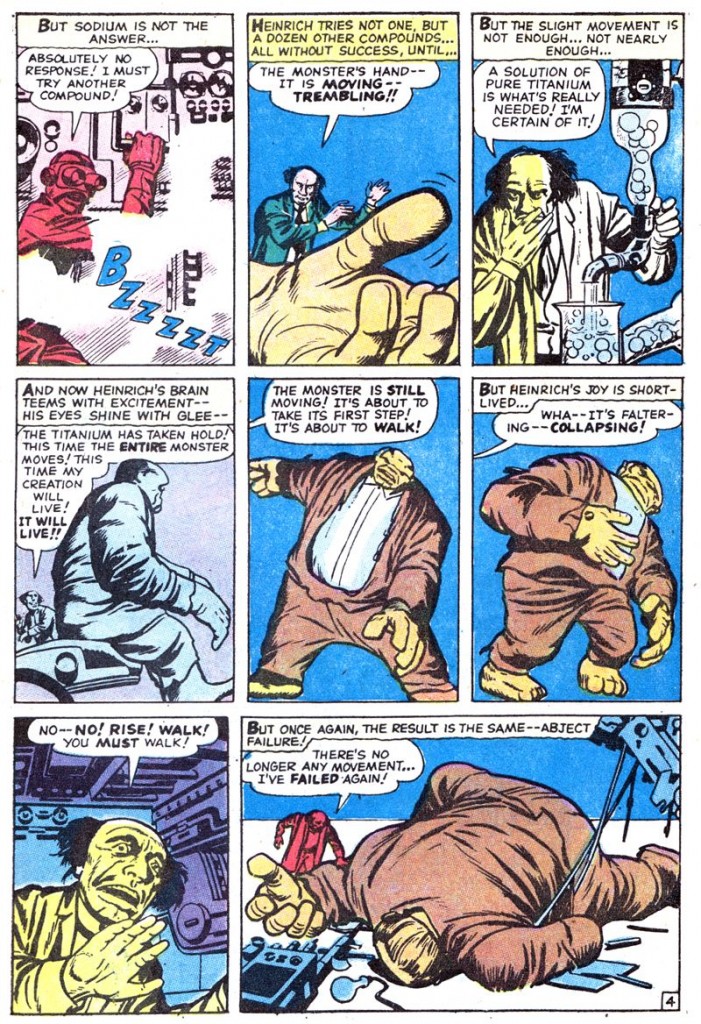 The story features another one of those castle owning mad scientists in an unspecified European country, driven mad with jealousy for the recognition given to a rival trying to create some artificial life. I love the bit where It starts to stand but falls. Looks like a monster who had too much to drink, especially given the odd fact that he's wearing a suit. Anyway, he eventually comes to life thanks to the magical properties of quicksand, but turns out to be useless to a revenge seeking scientist thanks to a pesky respect for life that he got with his sentience. This eventually ends happily thanks to, apparently, the timely intervention of God.
As silly as they are, I love the Atlas monster stories, which always look cool if nothing else.