July 2007 sees the Marvel version of the superhero stamps to go with the DC stamps this past summer. As you'd expect, a lot more Kirby on the Marvel versions, with Kirby art on seven of the twenty stamps.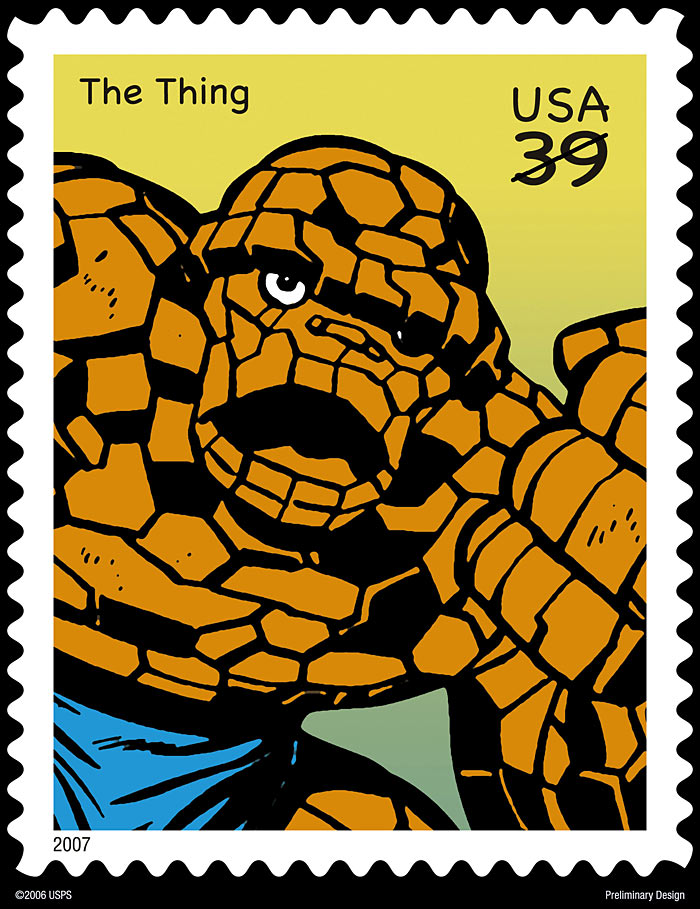 http://www.comicbookresources.com/news/newsitem.cgi?id=8740
UPDATE: Mark Evanier has more on the art used in the stamps in the linked post and some later ones, looking at the sources of the artwork and mistakes in the art credits, which bring the Kirby count up to eight.