This issue concluded the PHANTOM FORCE series published by first Image and then Genesis West in that year. They'd pretty much used up the actual Kirby artwork at this point, so all the art is by Michael Thibodeaux, with Kirby just having a plotting credit. Bit of a light story, with just a big final battle of the Phantom Force against Darkfyre. Seemed mostly anti-climactic, with most of the earlier more interesting plot bits dropped. A few good bits, though. There were some other books planned at the time, with an ad for the 4-issue "Kublak Origin" series advertised for 1995, but those never came out.
Also in this issue is a copy of Kirby's Hulk piece that appeared in HEROES AND VILLAINS, in pencils in black and white and a colour version inked by Michael Thibodeaux.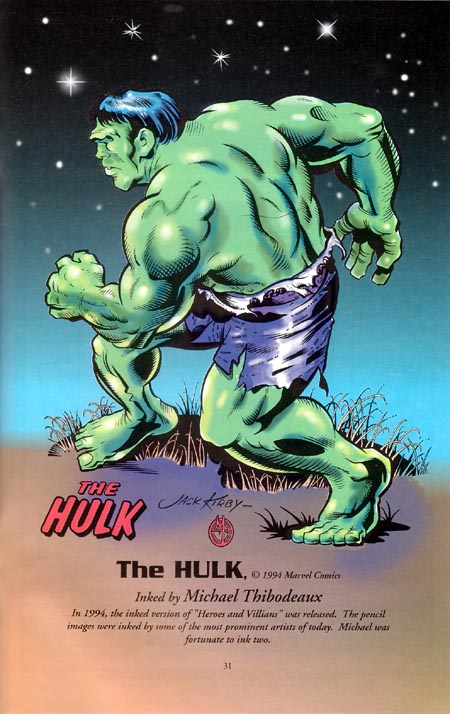 Also in this issue, an ad for Phantom Force Pogs!
Published 1994