Kirby does layouts for the 12-page SHIELD story in this issue, with Howard Purcell providing finished pencils and Mike Esposito inking. Esposito also inks Kirby on the cover.
The story introduces a new menace, the Druid, who uses magical trappings to disguise his high-tech science weapons. One of those weapons is a giant flying egg full of various weapons, which pursues Nick and Dum-Dum. Couple of good scenes during the chase, including the trademark flying SHIELD car with the flipped wheels (which is also on the cover). It also predicts the use of airbags in cars (were those ever used in practice before 1966?).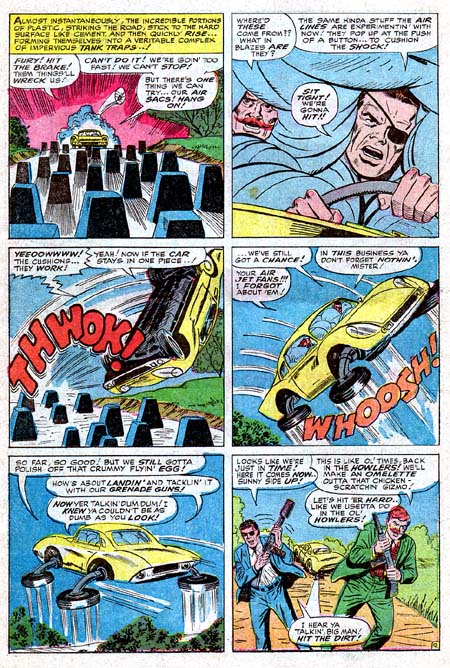 The end of the story takes us back to the SHIELD barbershop, and introduces new recruit Jasper Sitwell, who would become a major player in future issues.
Published 1966