When DC published its first WHO'S WHO series of character profiles in the mid-1980s, they had Kirby pencil the art for most of the characters he created. That ended up being 43 entries. About two-thirds of them were inked by Greg Theakston, with the remainder inked by various others (including one with some rare DC work by Joe Sinnott). Nothing really great in them, maybe, but some nice looking stuff, and the last published versions of most of these characters that Kirby would draw.
#15 had two Kirby pieces. Metron, inked by Theakston, was a bit flat, with just Metron in his Mobius Chair as the main figure.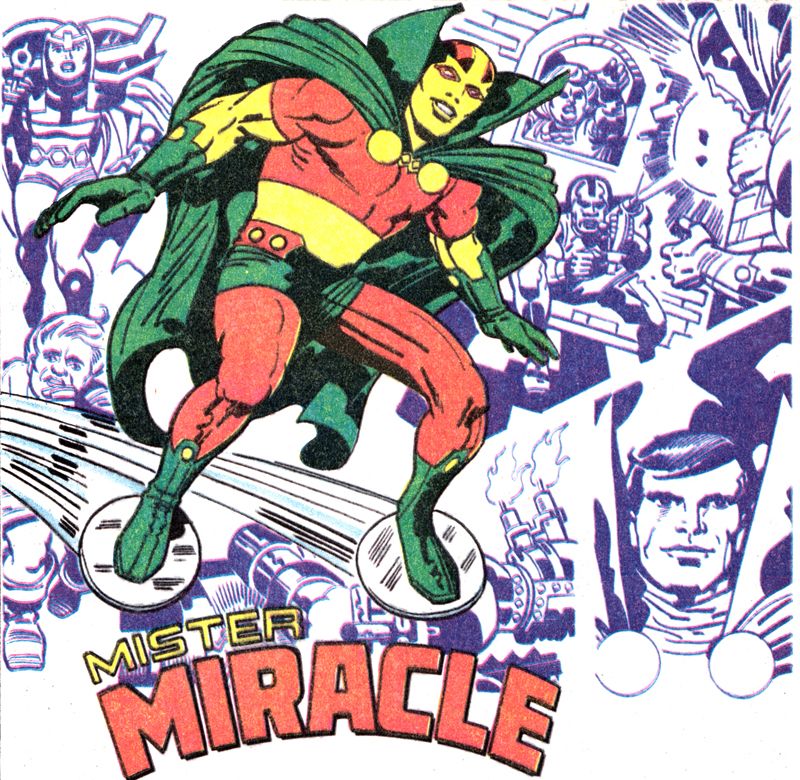 The other one was Mister Miracle, inked by Dick Giordano, and it's pretty good. Solid dynamic main figure, some nice background figures. The shot of Scott Free without the mask is very nice.
Published May 1986