A Kirby/Ayers reprint from STRANGE TALES #102 (1962) in this issue, the second solo Torch story, where we meet the Wizard, a brilliant inventor who for some reason decides that defeating the Human Torch will be his greatest triumph. Just because he's a genius, doesn't mean he's not stupid…
He fakes an accident that only the Torch can rescue him from, and then lures the Torch to his futuristic home and douses the Torch's flame (this is during that brief period when Johnny had a secret identity, so the flames on his head conveniently stay).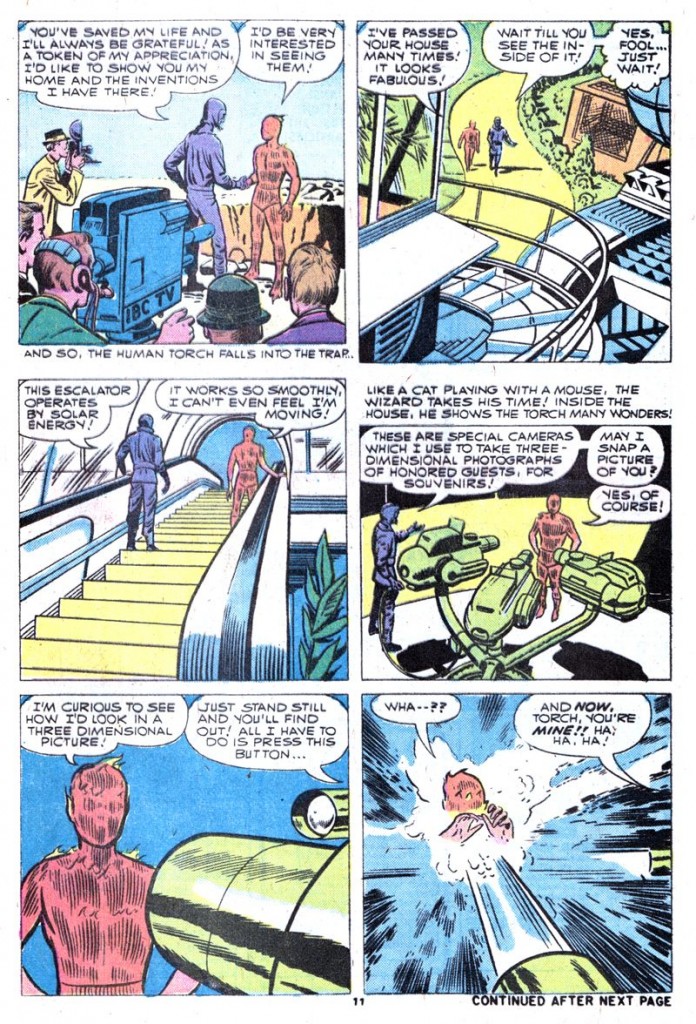 The Wizard then duplicates the Torch's powers and goes on a crime spree to frame our hero. Fortunately Johnny gets free and then does what he does best, goes running to his big sister for help (and it's just sad when you get a solo feature and have to go to your sister for help on the second story).
One interesting thing in this story is the depiction of the Wizard's escape artist routine, which could be dropped in panel-for-panel in a Mister Miracle story from a decade later.
Dick Ayers inks the 13-page story.
Published 1974