A reprint of "The Triumph of Magneto" from the 1965 published X-MEN #11, this story has the X-Men responding to Professor Xavier's detection of a potentially powerful new mutant, who turns out to be the alien Stranger.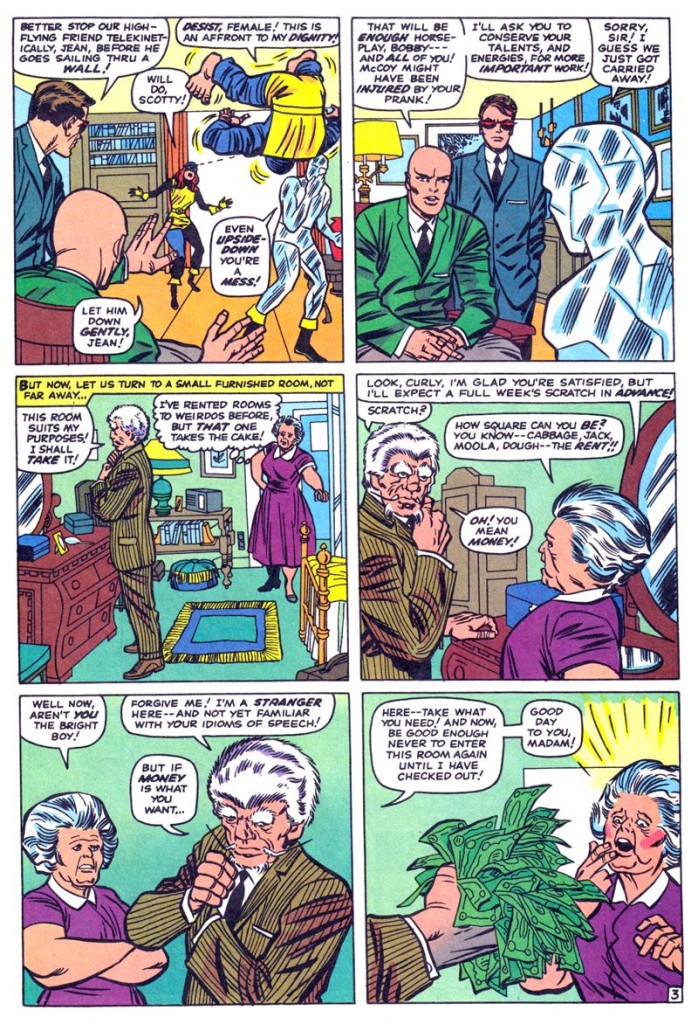 Of course Magneto also has an interest in powerful mutants, and he gets to the Stranger first. After various battles, we end up with Quicksilver and the Scarlet Witch renouncing their allegiance to Magneto (setting up their membership in the Avengers) and the Stranger takes off with Magneto and Toad as samples of mutants to study, never to return (well, never or six months).
Bit of an anti-climactic conclusion to Kirby's last full-pencil issue of X-MEN, but a lot of nice scenes in here. Chic Stone inks the 20-page story and the interior reprint of the original cover.
Published 1995