The Panther, Abner Little and Princess Zanda have made their way to King Solomon's and have to quickly escape with debating the collecting attitudes of the latter two. I especially like the Flame Chariot of Solomon that they escape in.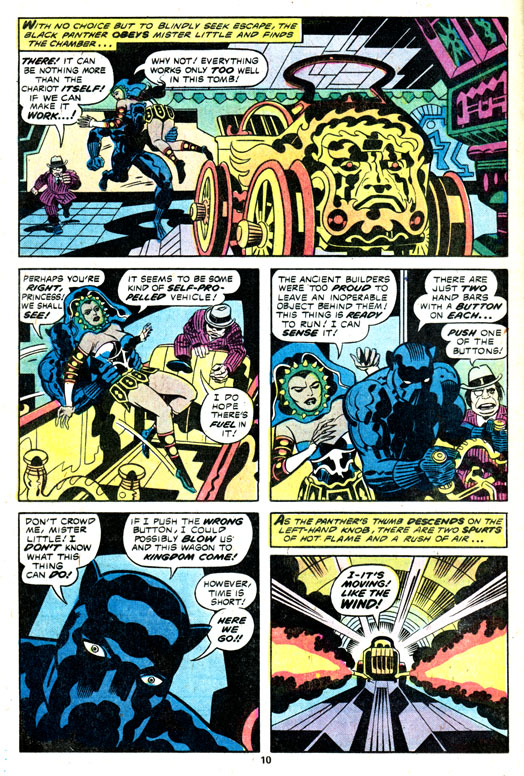 Following their escape, the Panther gets roped into yet another quest of the Collectors, for a lost Samurai city and its mysterious sacred water. While this is all admittedly absurd, Kirby's obvious enthusiasm and frantic pacing do make for some good reading, kind of the paper equivalent to fast action movie.
Mike Royer inks the 17-page story and Frank Giacoia inks the cover.
Published 1977
And, just a reminder, two weeks.