Story continuing from the previous issue. Great opening sequence of the secret Japanese air base in Panama, where they plan to launch a kamikaze attack on the canal. Meanwhile, the Losers are prisoners of Panama Fattie and her men, but manage to get loose. Fattie is unable to pull the trigger when she has a chance to shoot Storm.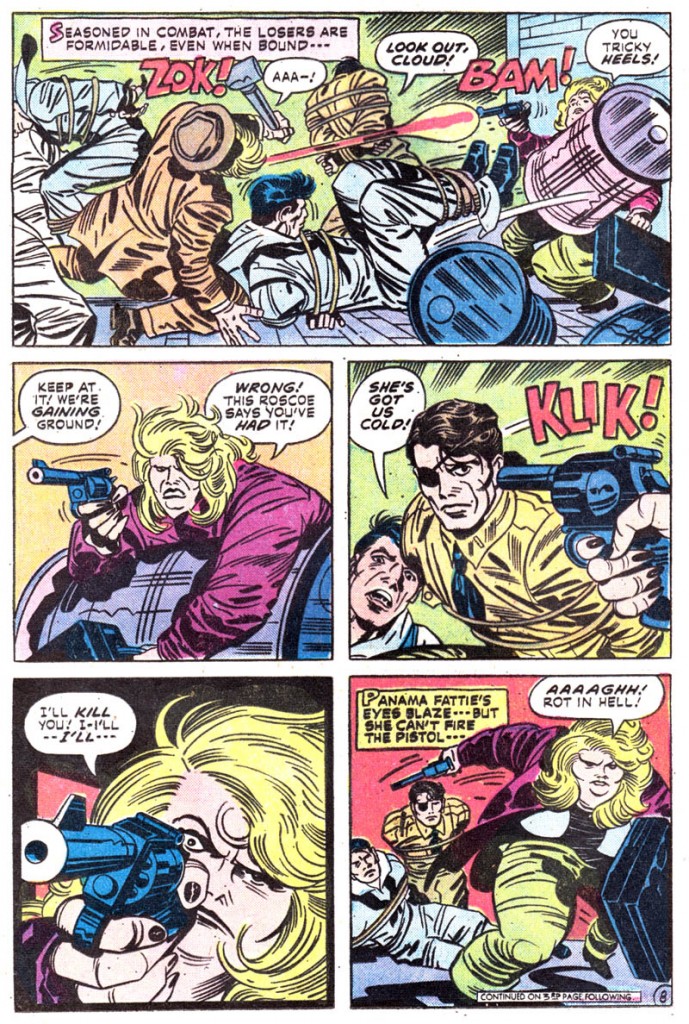 She escapes, but (intentionally?) leads the Losers to the Japanese base, where she dies and the Losers take out the bomber.
In addition to the 16-page story, Kirby also does a 2-page feature on "Nazi Super-Planes", showing some hypothetical planes that the allies might have faced if the war lasted longer. I'm not sure if these are based on any historical records or come straight out of Kirby's imagination, but they definitely feel more Kirby than reality.
Mike Royer inks the whole thing, cover, story and back-up feature.
Published 1975