This issue has the first part of Kirby's only two-issue story of his run on the Losers. Mike Royer inks the 16-page story and the 2-page look at ships and subs of WWII, while D. Bruce Berry inks the cover.
This story starts with a look at some espionage going on in Panama, led by a rather large female bar owner Lil, nicknamed Panama Fattie. The Losers are sent in to investigate, taking the role of navy men transporting supplies, and get stopped by Lil pretending to have a broken car as cover for a hijacking. The Losers drive off the other hijackers, but Lil gets them to drive their truck over to their club and drugs them.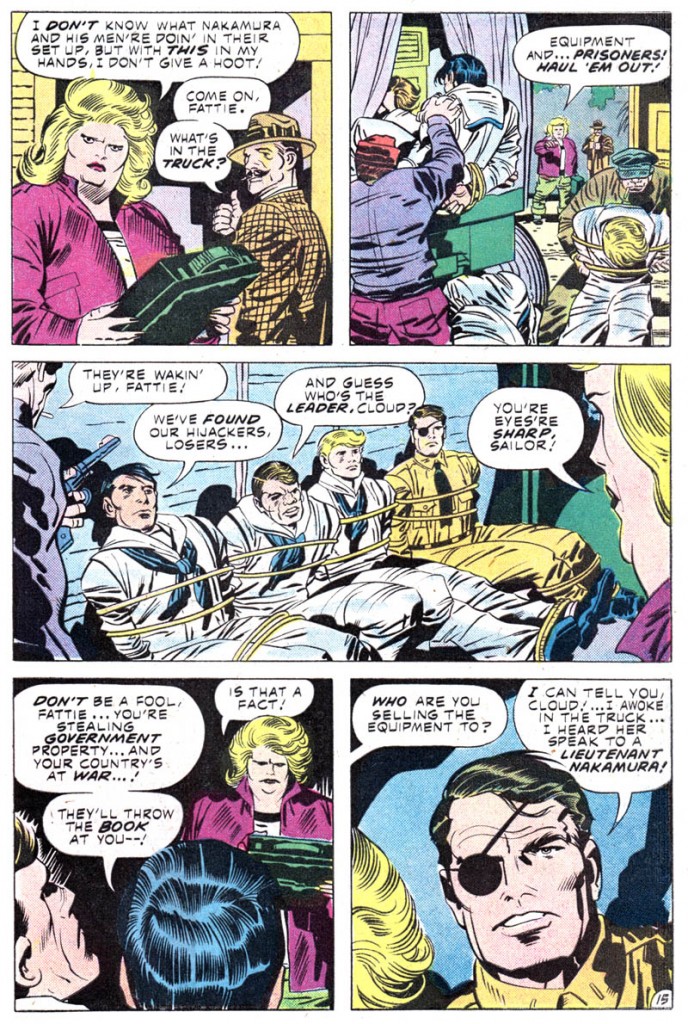 After selling their supplies to a Japanese agent and gives the order to have them shot, and there the story ends.
Panama Fattie is fun in these issues, with a great look and charcter. The art also has the usual nice mix of exotic locations and aggressive combat scenes.
Published 1975